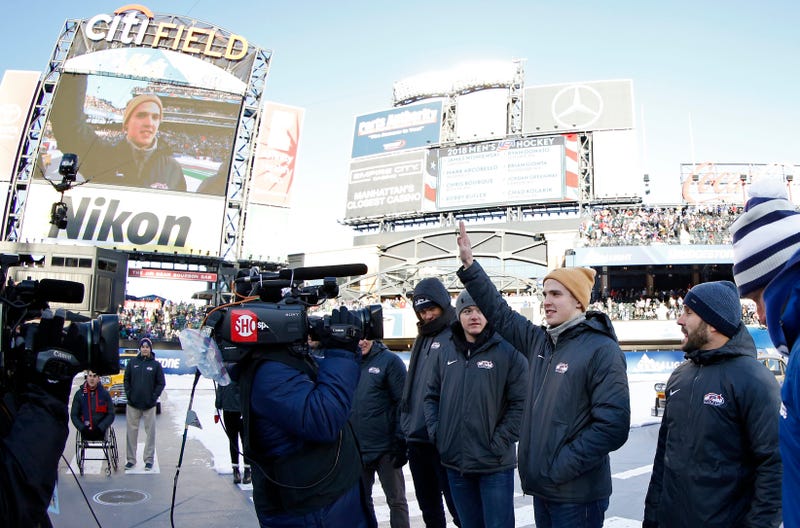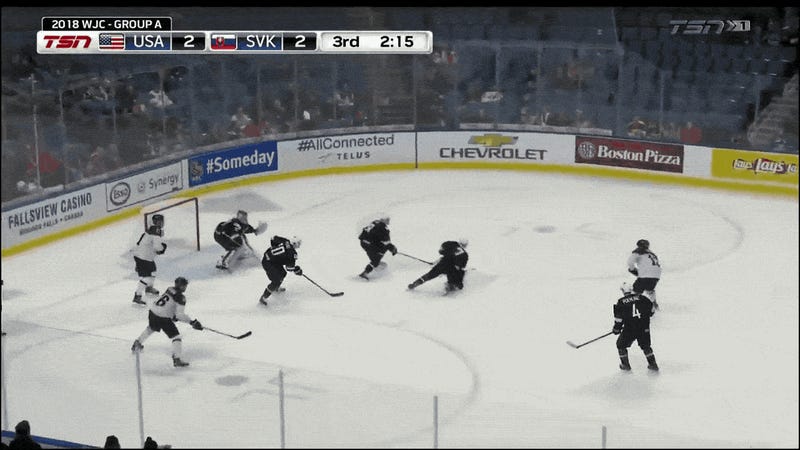 A stunning coast-to-coast individual goal from Samuel Bucek gave Slovakia a massive 3-2 win over the United States in the preliminary round of the World Junior Championships tonight. With just 2:08 remaining in the game, it served as the perfect rebuttal to a Casey Mittelstadt equalizer a minute prior, and triggered…
The U.S. women's hockey team extended their run in the 2017 IIHF World Championships last night, trouncing Germany in the semifinals to set up a meeting in the gold medal game tonight against their old rival Canada, who they've faced in every final of the event's 17-year history.
A week ago, the participation of the U.S. women's hockey team in the IIHF World Championship was uncertain, as they were struggling through contract negotiations with USA Hockey in hopes of ensuring equitable pay and treatment. But two days before the tournament started, the sides reached an agreement. Now, after…
A very public weeks-long contract standoff between the U.S. women's national hockey team and USA hockey was resolved tonight, two days before the IIHF World Championships is scheduled to begin in Plymouth, Mich. The women's team, which said in mid-March it would boycott the World Championships if USA Hockey didn't…
With less than a week until the World Championship begins, negotiations between USA Hockey and the women's national team have only gotten rockier. An attempt to find replacement players has been publicly embarrassing, with dozens turning down the request and instead declaring their support for the women's national…
USA Hockey named John Tortorella the head coach of the 2016 U.S. World Cup team on Monday, and set up a conference call with Torts and the media today. These teleconferences between coaches and reporters are commonplace, and the call-in number is usually well guarded. That was not the case with this particular call.
USA-Canada is quickly becoming the kind of grudge match you can respect and not one that makes you feel uncomfortable for Robert DeNiro. Prior to last night's throwdown in Grand Forks, these two teams also had a massive brawl in October in Burlington, Vermont. That's two fights in in three months and we're not even…
While the NBA is off celebrating its All-Star Weekend, which CNN calls "Black Thanksgiving," the NHL and USA Hockey are collaborating on their own star-studded weekend tribute to their game. And by stars, they mean Eddie Cahill, Ken Baker, and Ashlan Gorse. And by tribute, they mean, uh, something? Look at that…