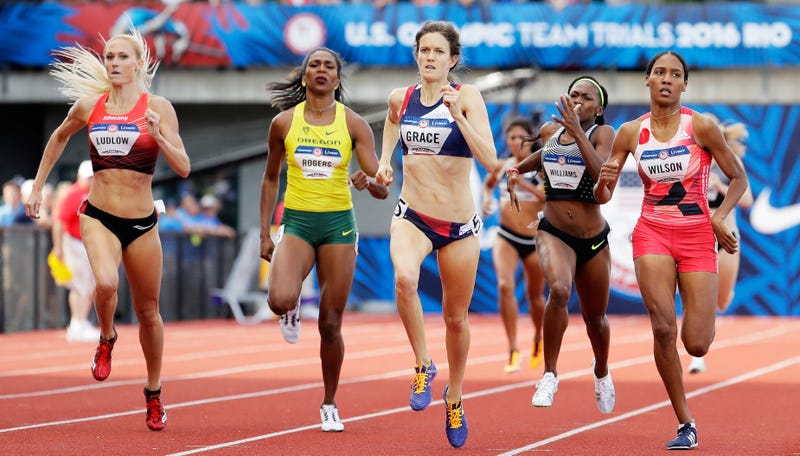 The trouble started for Kate Grace, winner of the U.S. Olympic Trials 800 meters, and her sponsor, apparel company Oiselle, when Oiselle posted these photos on their Instagram account.
Entrepreneur and current American 800-meter record-holder Nick Symmonds is auctioning off some ad space on his right shoulder on eBay. The space is available for the remainder of the 2016 outdoor season, including through the Olympics, should he qualify.
The U.S. Olympic Committee announced Thursday that it had selected Boston to represent the United States in bidding for the 2024 Olympics. Boston's bid beat out those from Washington, San Francisco/Bay Area, and Los Angeles. Boston still has a long way to go, of course, before it can actually be chosen to host the…
Fast Company published a fascinating article today, which details how the United States Olympic Committee came to make its home in Colorado Springs, Colo., after winning control over amateur Olympic athletes from the NCAA and Amateur Athletic Union. It's worth a read, especially for all you Olympiphiles out there.
"America's next chance to host an Olympics would be the 2022 Winter Games. Denver and the Reno/Tahoe area have expressed interest, though the USOC would put the same caveats on a bid for those games—that there would be no attempt unless the revenue-sharing deal is worked out and the relationship with the IOC…
Here's an amusing story out of Washington involving an alternative lifestyle organization (The Northwest Bears) and the stuffy policies of the United States Olympic Committee. The Bears were busy promoting their annual summer campout which they originally dubbed "Kamp Kodiak 2008 Olympic Village," until they received…