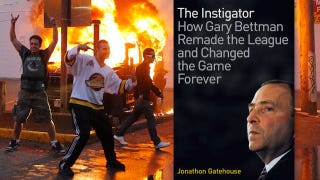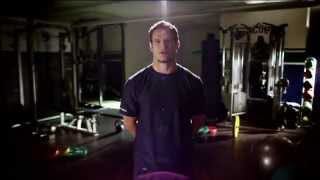 Sorry, I didn't think we had enough Vancouver stuff on the site today. The Canucks have released a video titled "This Is Our Home," featuring players urging Vancouverites to not act like morons as the playoffs arrive, i.e. please don't smash the windows of Blenz. "Celebrate responsibly," fans are told, ominously…
Vancouver-area spa empire Eccotique has announced its "Calm Down and De-Stress" promotion, whereby participants in June's Vancouver riots can earn a $50 gift certificate for turning themselves to the Vancouver Police Department.
"Riot control is not the League's problem, and the issue here is that Vancouver seeks to make it the League's problem so the blame can be shared if this crap happens for a third time in the city during a Cup Final. 'Hey, thanks for pumping millions of extra dollars into our local economy for three months … can you…
"[T]here were too many people and they were too drunk." [NHL.com]
"Hey everyone. I'm taking this time to apologize for my involvement with the post game riots after the Bruins defeated the Canucks to take the Stanley Cup. My involvement was a bad decision I made in the heat of the moment and it something that i feel a profound sense of regret towards. I would like to apologize for…
Of course you remember the golden Vancouver riot couple, forever commemorated in this photo, their newfound love a port in a storm of tear gas and riot shields. Well, some folks wrote that the photo might have been staged—it seemed too perfect, too cinematic. We understood. Oh, this postmodern world.
And the money line is, "Canadians are known for being polite while Vancouver is famous for being a beautiful city but there is a dark side — hockey." Dun dun dunnnn.
FORT McMURRAY, ALBERTA — During the nine months I've lived in Canada, I've abandoned my image of Canadians as a bunch of northern Minnesotans with their pinkies extended, single-payer health care and Queen Elizabeth's plump mugshot on every single coin in their snap-purses. They truly are a more polite, more svelte…
There goes your scholarship, boyo. The intelligent young man you see here neglecting to cover his face with his hood but flashing some nifty Nike Dunk Highs(?) has been identified as Nathan Kotylak, who plays the sport of water polo at a very impressive level and looks remarkably at ease lighting a rag stuffed in the…