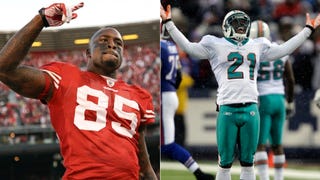 According to various reports out of Washington, D.C., police in the nation's capital have filed first-degree murder charges against Michael W. Davis, 19, in connection with the April 24 death of a Denver tourist.
Because EVERYTHING IS HAPPENING in sports right now, this one has kind of passed under the radar. It shouldn't. When an NFL team finally gets its first win, and does it without its starting cornerback because said cornerback had a really wicked hangover, it is time for celebration. Break out the champagne.
Remember all the fuss recently about certain draft prospects who tested positive for drugs at the scouting combine and how it made everyone sad for today's youth? Yeah, none of those guys actually tested positive.