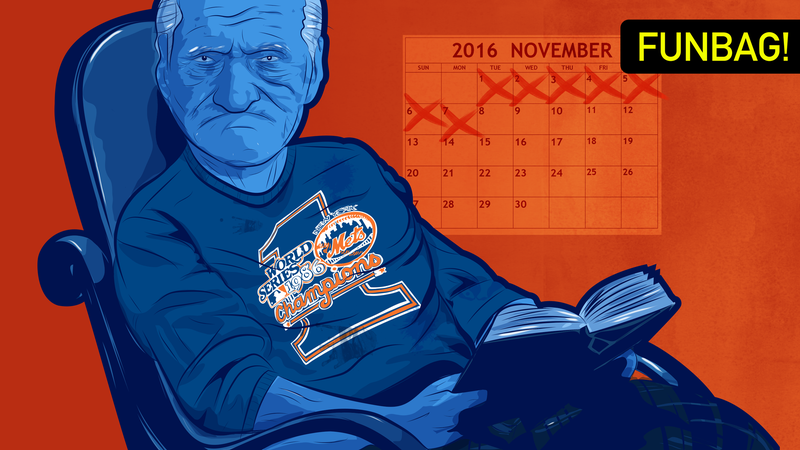 Time for your weekly edition of the Deadspin Funbag. Got something on your mind? Email the Funbag. Today, we're covering banning ringtones, the Cubs, superfans, Trump, and more.

Cristiano Ronaldo, the greatest soccer-playing cyborg ever made/animated, had a year to remember. First, he dragged Real Madrid to Champions League glory (pulling them through the least daunting field maybe ever, but hey, winning's winning) in May. For his next feat, he stood on the sidelines with wet eyes and a…
Super Bowls and public transportation don't always mix, and sometimes the result is nothing less than apocalyptic. Usually the problem is that cities need more transit to handle more people. But here's the odd idea for the next Super Bowl, being held in San Francisco: Take some of that transit away.
Late in the third quarter of last night's game at Staples Center, the Rockets looked about as dead as any team has been in these playoffs. They'd been outscored 23-to-6 by the Clippers in the quarter and fallen behind by 19; they weren't defending or working for good looks on offense and looked pretty much cool with…
This advertisement, spotted today on NBC Sports Network, seems worth bringing to your attention. Presumably paid for when the time slot was being filled by one of the network's strange gun shows, it features a concerned citizen pointing out that America will, sooner or later, be struck by natural disaster or a…
NBC Sports Network is dumping the show that featured a guy shooting an elephant in the face. The show—hosted by NRA lobbyist Tony Makris—isn't being canceled for that episode with the elephant shooting, exactly (though that didn't help). Instead it's because Makris compared his critics to Hitler earlier this week. He…
Of course he does. Tony Makris, the gun-humping NRA lobbyist whom we last saw on the NBC Sports Network shooting an elephant in the face, has recently been dealing with some people who are critical of his decision to shoot an elephant in the face. To Makris, those people are just like Hitler.