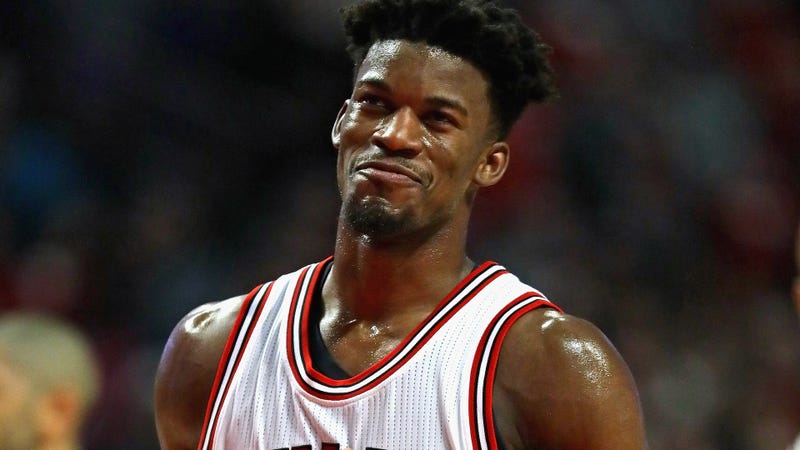 Days of frenzied Jimmy Butler trade rumors have apparently met their end, via reports from Adrian Wojnarowski and the Chicago Tribune's K.C. Johnson, among others. The Bulls are sending Butler and their No. 16 draft pick to Minnesota in exchange for shooting guard Zach LaVine, point guard Kris Dunn and the No. 7 pick…
Never has a public execution been so beautiful as Zach LaVine's efforts early in the Timberwolves' bout against Phoenix tonight.
Zach LaVine has always been an athletic freak capable of jamming it on people and pulling off a wide variety of spectacular dunks. This year, he's improved his shooting and ballhandling and turned into a very good all-around player for the young Timberwolves. However, he's also still liable to go off and do something…
It would be an overreaction to last night's overtime victory over the Warriors to proclaim that it heralds the Timberwolves' arrival. It was just one game, after all, and the team is still just 26-52, the fifth-worst record in the NBA. It also remains to be seen how they deal with the organizational turmoil caused by…
The final round of tonight's NBA All-Star Weekend dunk contest proved to be one of the most memorable in decades, as Aaron Gordon and Zach LaVine combined for an epic battle—and that's not hyperbole, as each player's dunk was met by his opponent with an equally awesome one.
Kevin Garnett hasn't yet played a game with the Timberwolves after getting traded last Thursday, and rookie Zach LaVine is already scared of him. That was quick.
The NBA's incoming rookie class was collected in New York City over the weekend for the annual rookie photo shoot. While there, a few of the class' high-flyers participated in an impromptu dunk contest that was carried out over social media. Oklahoma City rookie Mitch McGary was the unquestionable champion of this…
Zach LaVine, who we already know can jump really, really high, was at the Seattle Pro-Am this year, and he shut shit down during the dunk contest.
Former UCLA guard Zach LaVine worked out for the Lakers today, and it appears that he was out to prove that Andrew Wiggins isn't the only prospect in this year's draft who can jump really damn high.