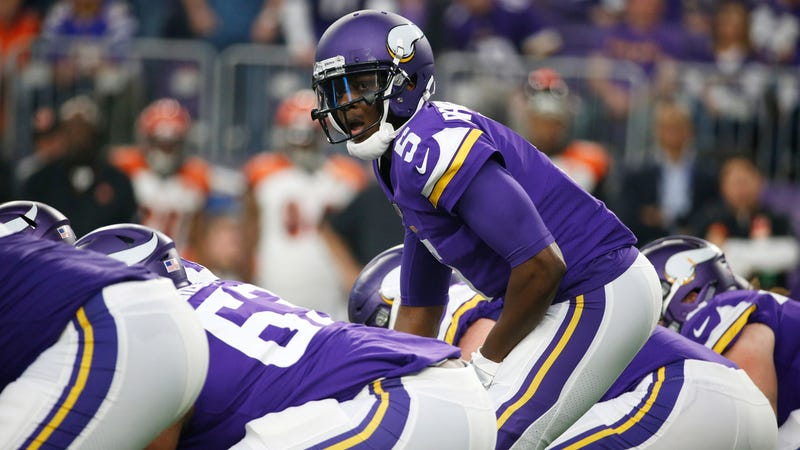 Vikings quarterback Teddy Bridgewater, whose gruesome knee injury last year seemed like it could've been career-ending, returned to the field for the first time since the end of the 2015 season. He received a heartwarming reception in Minnesota.
Bridgewater entered midway through the fourth quarter, with the Vikings up 34-0. He handed off twice to Jerick McKinnon, then dropped back to pass for the first time all season—and threw an interception.
But no matter. The Vikings won, 34-7, though Bridgewater finished the day 0-for-2. It was a good day.