Some people have "good" skin, some people have "bad" skin, some people just don't give a shit about the visible condition of their skin. Personally, I have what I call "problem skin" and boy, do I like buying a bunch of random chemicals to try to beat it into submission.
We're talking about skincare today because The Outline ran a piece today about skincare, and the explosion of fancy skincare as a trend, and how "skin has withstood millions of years of evolution without the aid of tinctures and balms."
The Deadspin staff is still a majority (straight) male staff, most of whom seem content to be stereotypically uninterested in the anti-aging and largely vain rituals of skincare. Regardless, we collectively represent all spans of the skincare spectrum: Barry Petchesky washes his face with dish soap; I love using acid on my skin to try to erase the years of low-self esteem that come as an accessory to hormonal acne.
Here are our routines:
Albert Burneko: I wash my face with whatever soap is in the soapdish in the shower probably once a month or so, usually because I don't want to be done showering yet. Other than that, uh, I use a napkin to wipe the sides of my mouth when I eat food. That's about it. Oh yeah, during the rest of my showers I will stand under the showerhead and let the water beat my face for a bit, because it feels good. Sometimes for no particular reason I will fill my cupped hands with warm water from the bathroom sink and splash it on my face like they do in commercials.
G/O Media may get a commission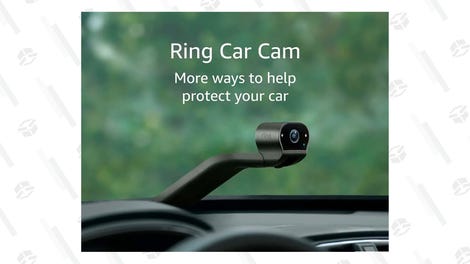 Patrick Redford: Soap like once a week or whenever I remember to do it.
Laura Wagner: Neutrogena orange-colored face wash (or generic brand) in the morning and at night. Sunscreen lotion stuff in the morning. If my skin is dry, a different less oily lotion at night. Occasional face mask when I'm feeling fancy and/or vaping.
Lauren Theisen: Bar of soap daily (Dial—it's orange). Water on my face at night.
Dan McQuade: PanOxyl (or, more likely, its generic equivalent) in the shower, then something with salicylic acid afterward—if only so I don't bleach the towels when I'm drying off. (Note: I still bleach the towels.) Then whatever moisturizer my fiancée is currently using afterward, unless she's using Gorgeous from Lush, in which case I use something else because I'm not going to waste her $100 moisturizer on me. Sunblock if it's the summer and I remember. I try to wash when Cetaphyl or Purpose throughout the day when I remember, and I wash my face with a generic salicylic acid at night. This is the ideal situation, and there are many days where I mess up and forget one of these steps. I need to get back to the dermatologist. Someone remind me.
Jon Eiseman: I don't wash my face with anything but water when I'm in the shower, but I put a sunscreen/moisturizer on in the mornings.
Dom Cosentino: I wash my face with shower gel in the shower. When not showering, I use a bar of soap at a sink. I make sure to do one or the other every day, sometimes.
Lindsey Adler: I always wash my hands (using orange Dial) before washing my face and use paper towels to dry them (towels hold bacteria). Then I use one of like, four different cleansers—I like to keep my skin on its toes. I use either Clinique's dramatically different moisturizer or a Kiehl's one, or whatever shows up in my Sephora Play box every month (hello, Belif Believe In Truth cream!!). I use Drunk Elephant's glycolic night serum or Cane & Austin 10-percent glyolic pads. If I'm breaking out I use Renee Rouleau's anti-cyst treatment (it's really and truly the best), and usually some mix of face masks (not to hump Drunk Elephant too hard but the Babyfacial mask is worth every dumb dollar—sheet masks kind of annoy me. I also have a big rotation of sunscreens because guess what... I'm pale and nearing 30. I love washing my face :)
Dennis Young: I do nothing except for getting it wet in the shower when I remember to, which is maybe like half the time.
Tim Burke: Salicyclic acid pads for cleaning, mix of ketoconazole and corticosteroid face ointments, then Neutrogena for men moisturizer and 30 SPF sunblock. Cocoa butter on elbows after every shower, ciclopirox shampoo twice weekly, ketoconazole shampoo twice weekly, and tretinoid cream around eye areas twice weekly.
Barry Petchesky: I use body wash on my face in the shower every morning. Occasionally—maybe once every few days on average—I'll wash my face at a sink when it feels especially gross. I'll use what's ever at the sink, be it hand soap or dish soap or whatever. Soap is soap!

Nick Martin: Neutrogena Pink Grapefruit Facial Cleanser (it's oil-free) in the morning, some generic hydrating wash at night before bed. If I'm especially dry, I'll work in some Cerave cream in the morning. Sunscreen if I'm at the beach.
Hannah Keyser: Importantly, this is the first routine that's working decently well. Turns out, my skin does better with lots of hydration and less astringency:
Morning: Cosrx Low PH morning cleanser, Dr. Jart+ Cicapair Tiger Grass Re.Pair Serum, Bioessance squalane oil, DR. Jart+ Cicapair Tiger Grass Color Correcting Treatment SPF 30.
Evening: Oil cleanser to remove makeup, occasionally: Farmacy Honey Potion Renewing Antioxidant Hydration Mask. I wash my face again in the shower using Ursa Major face wash using a new clean wash cloth every shower. Some sort of brightening serum, and then either DR. Jart+ Ceramidin Gel-Cream or DR. Jart+ Cicapair Tiger Grass Nightly Re.Pair Mask.
Emma Baccellieri: Orange Neutrogena face wash (I think it's the oil-free one?) in the morning. Lately, I have gotten into the idea of face masks, but I don't really know what I'm doing and don't want to spend that much on them, so I just get various $2 sheet masks at CVS, which I don't think really do much for my skin (if anything??) but they make me feel fancy and cool. Also, yeah, I know I need to start wearing sunscreen.
Giri Nathan: I basically quit face wash and my skin improved, occasionally use Panacea to moisturize. Cold showers!
Billy Haisley: Nothing but I'm still pretty :)
---
What do you do to your face?