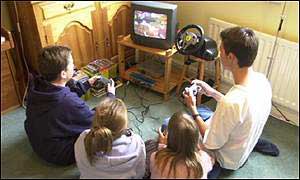 We hope you've been properly scoping out the scouting combines and you've jotted down all your 40 times, because today is The Championship Gaming Series is holding its draft today.
This is serious business too: Each player drafted receives $30,000. It's a big ordeal.
The official action kicks off Tuesday with a player draft, in which the general managers of the six teams select their 10 players. The GMs will use data culled from a "combine" held over the weekend to help select the players. Once chosen, the teams will compete in four games: Counter-Strike: Source, Project Gotham Racing 3, FIFA 2007 and Dead or Alive 4.

The matches will start July 9 on a soundstage in Los Angeles. The payroll for the league will exceed $5 million, with players earning at least $30,000 for the season. The players will not be expected to live in their home cities, but will be required to travel often to their cities for training.
DirectTV will be broadcasting the games, which means we will be able to find out if watching people play video soccer could potentially garner better ratings than, you know, actual soccer.
Video Game League Prepares For Launch [Scripps News]
Call Me Naismith [Bad Ideal Blue Jeans]