Julia Alvidrez, Gawker Media's operations manager, is an unabashed fan of Bill Simmons and everything Grantland. She is also an occasional reader of Deadspin. Every week, she will recap Simmons's podcast, The B.S. Report, for us.
Last week I was on vacation and didn't listen to any new podcasts. Did I miss anything good? I've more than made up for missed time in airports over the past few days, though, so don't worry: There's plenty of sports stuff to talk about this week. We have Cousin Sal in Brooklyn with the Week 9 lines, Wright Thompson tells the story of The Ghosts of Ole Miss, Zach Lowe talks for an hour about James Harden, and Brian Austin Green tickles Bill pink.
Cousin Sal picks the lines one day early in anticipation of the storm, which means that he and Bill can hash out the Monday night game before it airs. What a treat! Bill thinks Norv Turner has the hurricane to thank for saving his job and goes San Diego by 6.5. Sal goes 7, and it's 8. This is the first of what will be many wins for Sal this week. Bill taunts us at the end of the segment by mentioning that he edited out a great story that Sal told about Dez Bryant, which I find rude. After the commercial break, Bill is joined by Wright Thompson, senior writer for ESPN, to discuss 30 for 30: The Ghosts of Ole Miss. It's a story about a perfect football season, and one student's ability to unify a school. You should just watch it.
Yesterday I learned that someone thinks Bill has a problem. Bill is supposed to write about all sports all the time, because if he doesn't he's doing his readers an injustice. But what about readers like me? How am I supposed to understand the significance of the Harden trade without comparing it to the last season of The Bachelor? The new iOS 6 podcast app has a "2x" setting so you can listen to boring things at double speed, and I used that for the entire first half of the Zach Lowe podcast, because most of it was far over my head. I should have just read the column instead. For the jokes.
Most importantly this week, Brian Austin Green joins Bill to talk about the Lakers, being a child actor, and The Peach Pit After Dark. This is exactly the kind of stuff that fuels Bill's aforementioned "problem," so turn back now if that's not your cup of tea. If you listened to the 90210 awards 2-part podcast (complete with scene reenactments), you know that Bill is a huge fan. He dives right in asking about Brian's breakup with Tiffani Amber Thiessen, then dating her on the show. Apparently, it sucked. Bill loves hypotheticals and asks Brian if he would have accepted a trade to Melrose Place, and Brian says, of course he would have (for the right price). What a traitor! At one point, Brian gets a little standoffish and seems like he's above discussing decade-old gossip, but Bill drags him back in by asking him who his best friend was on the show: Luke, of course. The Sports Guy Moment of the Week comes to us when Bill pitches Brian a reunion show called 9021Old.
G/O Media may get a commission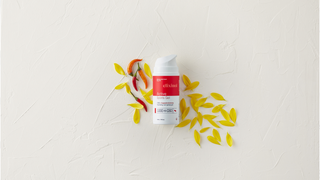 Tune in tonight for the last episode of Jimmy Kimmel Live! Brooklyn, and let's all wish Sal a safe flight home.