I made the mistake of going outside this weekend instead of turning off my lights, pulling my curtains, and binging on schadenfreude from the Bears' shocking draft decision to give up two thirds and a fourth to move up one spot to grab QB Mitchell Trubisky, whom they could've had at No. 3 overall anyway. So I'm gonna need these quotes from opposing execs pumped directly into my veins.

"We don't know what the hell they were doing," said an executive from one team that is routinely in the postseason. "It's all anyone is talking about. It's really bad between Pace and Fox. Fox is fuming about being left in the dark on the trade (for Trubisky). I don't know anyone who likes their draft. From the first pick on, we can't figure out what they were doing. Go back and look at how many small-school kids they took. People around the league are shocked. It's really bad between Pace and Fox."

An executive from another team noted: "Either the Bears know something no one else in the league knows, or that draft just got a lot of people fired only they don't know it yet."
Oh yes. Oh yes.
To step back and try to evaluate the Bears' decision without overloading the pleasure centers of my brain, there are two rational reasons Chicago may have done what it did, one obvious and the other fairly cynical. The first is that they believe Trubisky can be a franchise quarterback, which—who knows? Some teams seemed to really like him. If the Bears are right, and Trubisky turns out to be a star in a league where you can't win without a star QB, then no price is too high.
G/O Media may get a commission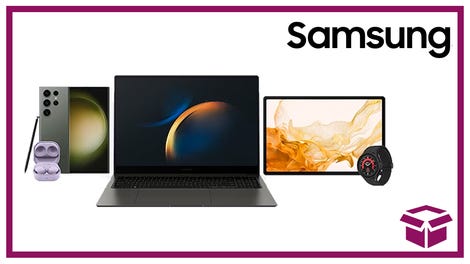 24 hour deals
Discover Samsung - Daily Deal
The second justification for tying your team to a young QB is job security. Ryan Pace, the youngest GM in the NFL, has overseen a bad team for two bad seasons, without much in the way of immediate promise. But by tying his fortunes to a quarterback, who will inevitable be given time to develop, he's probably guaranteed himself another four years before the verdict is in on Trubisky—and on this huge draft-day trade.
But we don't have to wait four years to laugh at the Bears bidding against themselves to grab the No. 2 pick from the 49ers, or at the confusion in Chicago that led to the deal being a total surprise to Trubisky, to head coach John Fox, and to Mike Glennon, who had been asked to attend the team's draft party and learned he will be an expensive stopgap at the same time everyone else did. (Glennon is reportedly pissed off about that.)
The thing to read today is Monday Morning Quarterback, because Peter King was inside the 49ers' draft room as they swapped picks with the Bears for a random, and still took the player they didn't dare hope they'd get.
The Niners' draft board went Myles Garrett, Solomon Thomas, and then, kind of shockingly, Reuben Foster. They presumed, given the scouting on the QBs available in this draft, that anyone who wanted their pick would use it on Thomas, and Foster would still be on the board for a while. So the Bears, just one spot lower, weren't their preferred trading partner. But the Bears were willing to give up more than anyone else.
King:
The Bears and Niners had an understanding that if Chicago's man was still on the board after Cleveland picked (Chicago GM Ryan Pace wouldn't tell Lynch who Player X was; the Niners figured it was Thomas), the Bears would give at least two third-round picks to move from three to two.

[...]

"See if we can get one last thing with Chicago," Lynch said to Marathe.

Marathe called the Bears. "To try to solidify this now," Marathe said to Pace, "we're gonna need a little bit more to finish. It wouldn't have to be much. Like, your four. So let's say your third, 67 overall, this year, your three next year, and your four this year, 111 overall … I'm not gonna string you along … No … I will do it quickly. Let me get with John and Kyle and I'll call you right back."

The Bears agreed. They'd give two third-round picks and a fourth-rounder to move up one spot.

"Man, who do they want?" Lynch said. "Gotta be Solomon, right?"

"Call me crazy," Marathe said. "But I think it's Trubisky."

"Then why'd they go get Glennon?" Lynch said.
Gooooood question. The Niners operated under the assumption that Garrett and Thomas would be off the board by No. 3, so they worked the phones to try to move down even further, where Foster would still be available. But Ryan Pace offered a tantalizing hint:
Off the phone, Marathe said to Lynch and Shanahan: "He [Pace] said, 'I think you guys are going to be comfortable with what we do.' So I don't know what that is."
The 49ers were as surprised as anyone when the Bears drafted Trubisky, and positively thrilled that they'd snatched up three picks in exchange for, functionally, nothing. From the Bears' side of things, they believed the Niners would have taken Thomas, and so clearly believed their competition for Trubisky was other teams trying to trade with San Francisco. There was interest in that pick, according to King's account, but no interest as strong as what the Bears had offered pre-draft. The Bears couldn't have known that at the time, which is why I'll give them a pass on throwing in that fourth-rounder just to seal the deal, but hindsight is hilarious here, since Chicago may have been able to get their man without making any trade at all. I sort of can't wait for the hindsight of four years from now.