With their 13-9 loss to the Texans last night, the Bengals have achieved some ignominious ineffectuality marks. They're the first NFL team to play their first two games at home and fail to score a touchdown since 1939. This is also the first time Cincinnati has gone two straight games without finding the end zone since 2008, and those Bengals had the excuse of having Ryan Fitzpatrick starting in place of an injured Carson Palmer.

But these Bengals are more or less full-powered, with Andy Dalton throwing passes and A.J. Green there to catch them. A visibly frustrated Green thinks he's diagnosed the problem: Throw him the damn ball.
"We are playing like shit right now," Green said, not stopping there. "We got to find a way to get our playmakers the ball. That's it. It's a superstar-driven league. You are not going to win without them."
Green was targeted eight times and made five catches for 67 yards, but the Bengals inexplicably went away from him as the game went on. In the entire second half of a one-score game, Green was targeted four times and made two grabs for three yards. In the fourth quarter, with both of Houston's starting cornerbacks out with injury, he was targeted just once.
"Being one of the leaders of the offense I feel like – no disrespect to nobody else – that ball should be mine somewhere somehow," Green said of the team's final drive. "That's my mentality. In those situations, I want the ball. As the leader of the offense, you should be like that. I wanted that ball."
G/O Media may get a commission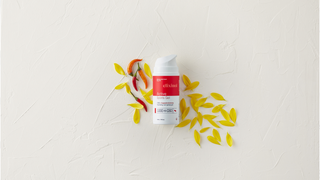 It was all the more baffling when Cincinnati's only sign of life came late in the first quarter, when Green pulled down a 50-yard catch in triple coverage:
The Bengals' problems obviously run deeper than not throwing to A.J. Green enough—though I imagine that could only help. Second-year offensive coordinator Ken Zampese is feeling the brunt of the criticism, and after a 2016 in which the Bengals finished 13th in yards but only 24th in points, red-zone efficiency was identified as the big problem to address in the offseason. Well, through two games, they're 0-for-6 in the red zone with only three field goals to show for it.
"Really frustrating," said wide receiver Brandon LaFell. "We're better than what we're showing, man. ... We've been struggling on offense, getting to the red zone. Can't get a first down. Can't put points on the board, just coming up with field goals, turning the ball over. We've been horrible. We've been holding our team back. Because defensively, we've been great. [Good enough] to win both of these games."
The Bengals have never in their history fired a coordinator mid-season. After traveling to Green Bay next, the schedule gets a little easier, with games against Cleveland and Buffalo. If the offense can't start making hay pretty quickly, Zampese's most likely to be the fall guy. And then it might be Andy Dalton's turn.