The surest sign there are no true dynasties in the NHL's salary-cap era is that the second a contender for the title emerges, it has to be broken up. The Chicago Blackhawks' third championship in six seasons is an unbelievable accomplishment, not just for the seven players who have been here for all three Cups, but for the front office that managed to get and keep those seven together. The painful truth is that all seven can't possibly come back.
Jonathan Toews, Patrick Kane, Marian Hossa, Patrick Sharp, Duncan Keith, Brent Seabrook, and Niklas Hjalmarsson were all (with the exception of Seabrook, drafted in 2003), obtained by Dale Tallon and retained by Stan Bowman, often with creative accounting. Hossa's only affordable because his frontloaded contract got in before the NHL decided to crack down on cap circumvention, while Toews's and Kane's big paydays were put off as long as possible; all the sort of cap magic that has allowed the Blackhawks to surround their largely homegrown core with rotating, secondary talent.
This isn't the '70s or '80s—you can't just land the sport's best players, pay them what they want, and ride them to a string of titles. You have to make excruciating cuts to afford to keep them together, and you need to decide when it's time to cut bait on even the most beloved core guys. That requires levels of involvement from the front office and flexibility from the coaching staff that hockey's traditional dynasties never had to master. What the Blackhawks have done here—win, cull, win again—is a hands-on accomplishment that couldn't have existed in the NHL before the lockout, and is a lot harder to achieve than any old pre-cap fourpeat.
It's the names that aren't still here that have played just as large a role in Chicago's sustained success. It's hard to draft and sign well. It's just as hard, when faced with a cap crunch, to make the correct and unpleasant choices of who not to bring back. After the Blackhawks won their first Cup, in 2010, they cleared the decks. They traded Kris Versteeg, Dustin Byfuglien, Ben Eager, Brent Sopel, and Andrew Ladd, and allowed Antti Niemi to walk (in part because they believed in Corey Crawford). All of those moves were harrowing at the time—and don't think Bowman wasn't criticized by some of his own fans—but some moves had to be made. History has vindicated just about every choice as the right one.
"Perceptions are, 'Geez, the Blackhawks mismanaged the salary cap,'" Bowman said back in that 2010 offseason, "but I'd say we did the opposite — we managed the hell out of it."
G/O Media may get a commission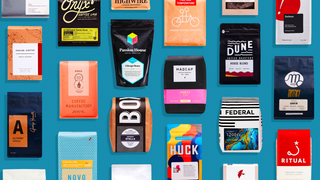 Get $25 free
Trade Coffee - National Coffee Day
It's time again for bloodletting. Toews's and Kane's big raises are due, with their cap hits increasing a combined $8.4 million. It's time to pay Brandon Saad, and the money needs to come from somewhere. As of right now, the Blackhawks are just $5 million under the cap with just 14 players under contract for next season. It's going to be a busy summer, and not just for the exits of effective one-year rentals Antoine Vermette and Brad Richards, or the loss of veteran blueliners Johnny Oduya and Michal Roszival. No, at least one of the three-time champions will have to go.
Sharp—probably the most likely of the seven to be wearing a different sweater come opening night—couldn't help but be nostalgic. "Duncan, Brent, those guys are my brothers, my best friends in hockey. We've been together for 10 years."
If not Sharp, then Seabrook—or both. But trading away core players is how you brace a franchise in the cap era. If Bowman hadn't reloaded following 2010, there would have been no 2013, and no Cup-raising last night. Now it's time to reload again, but with Toews and Kane finally making superstar money, it's going to be astronomically more difficult to fill out a roster as deep as this one. No one ever said dynasty-building was easy.