The Blue Jackets, despite the worst record in the NHL, missed out on the first overall pick (It was very sad) and can't miss winger Nail Yakupov. But there was a silver lining at No. 2: can't miss defenseman Ryan Murray. People love Ryan Murray, and think he might be NHL-ready now. If you're going to rebuild, you could rebuild around worse.
You could also rebuild around better: like, say, an entire NHL draft better. According to Aaron Portzline of the Columbus Dispatch, the Islanders offered every single pick they own in exchange for the rights to Murray. That's Nos. 4, 34, 65, 103, 125, 155 and 185, just to move up two spots. This is patently insane—both the offer and the refusal. (Garth Snow, be thankful Scott Howson exists, or you're getting torched today. Maybe those late-round picks rarely hit. But you know what they're good for? Packaging and moving up, you dummy.)
At the draft, Howson was apparently handed a piece of paper by Snow. It may or may not have read "Do you like me? Check this box." But apparently it also may have contained a second, even better offer. "We got a very attractive offer," Howson said after the draft, "and then we got another offer from the same team." Luckily for Isles fans, Howson must have been off his meds. And luckily for Blue Jackets fans...um, Ohio State looks pretty good this year.
To make this crazier, Columbus fired four scouts just hours after the draft. It's entirely possible Howson figured he couldn't trust his staff, so all those Islander picks would have just been wasted on them anyway.
G/O Media may get a commission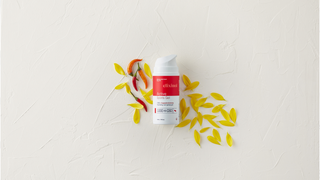 Rebuilding and stockpiling picks is not for the Blue Jackets. On draft day, Columbus shipped a second-rounder and two future fourth-rounders to Philadelphia for goaltender Sergei Bobrovsky. If we've learned anything from the Kings' trades at the deadline, it's that you have to go for it before your window closes. Except Columbus's window isn't open, and they're just kind of bonking their head against the glass.