On Sunday night, the Nationals completed their four-game sweep of the Diamondbacks in a primetime thriller that featured a freeze-the-outfielder smash from Bryce Harper, two Mark Reynolds dingers (?), and the third solid start in a row from Jeremy Hellickson (??). This all means exactly as much as a mid-May game can, which is honestly not very much. The Nationals are surging and look roughly as dangerous as everyone expected they'd be, and the humidor isn't completely preventing balls from violently flying out of Chase Field. But one unexpected result emerged from this game: the Atlanta Braves now have the best record in the National League.
It's May, and the margin is one that could dissolve fast; in a week, the Braves could be looking up two spots at the Nationals and Phillies. It could also be something that they carry deep into the summer. In either case, the Braves have the infrastructure to compete season-long if their essential pieces can stay healthy, and their window for contention has been moved up earlier than anyone anticipated coming into this year.
The team's pair of barely twentysomething young stars, Ronald Acuña Jr. and Ozzie Albies, have naturally been the focal point in covering the Braves. This makes sense, as they're already showcasing the speed and launching the thunderous homers that the team and its fans can expect for years. But the Braves wouldn't be atop the National League—in May, again, in May—without some unexpected contributions, like Nick Markakis slashing well above his career numbers, Freddie Freeman returning to MVP form after last year's crushing injury, and Julio Teheran turning back into Julio Teheran. Even spare parts like Ryan Flaherty have been playing far better than they have any right to.
Yes, some and maybe much of this is unsustainable, but there are reasons to think the greater sum is not. The Braves currently own the best run differential in the National League (+56) and the fourth best league-wide. Even if it's buoyed by some early scorched-earth beatdowns—outscoring the Mets 21-2 in an early May series sweep, and even just crushing the Phillies 15-2 in the third game of the season—these lopsided games still happened and they reflect a team that can score and allow runs in bunches.
Unlike in past years of Braves misery, the rotation is suddenly an asset. Teheran, perviously always the ace by default, still knows how to make an 89 mph fastball seem unhittable and finally has some support. After a promising but walk-strewn cameo last year, Sean Newcomb has been excellent and notably less wild; he was the centerpiece in the team's return for Andrelton Simmons, and could be a star. On Sunday, Newcomb became the only Braves pitcher in franchise history to allow no runs and two hits or less in three consecutive starts. Mike Soroka, another top prospect who can't drink legally, could shape up to be a more promising fifth option than, say, R.A. Dickey was last year. He, too, could also be a lot better than that—he doesn't have dominant stuff, but has been brilliant at every minor league level. Kolby Allard, another promising 20-year-old, is just a call away at Triple-A Gwinnett.
G/O Media may get a commission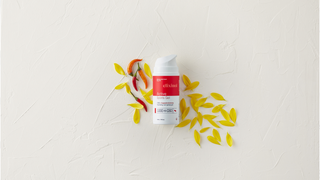 Extreme early concern surrounding the bullpen has also been eased of late, although there's still reason to worry. Sam Freeman hasn't allowed a hit to a left-handed batter this season, and has given up only allowed two hits total and no earned runs since April 23, but he'd allowed five earned runs over 0.1 innings prior to that. Freeman has already been dealt for cash considerations twice in his career, and much of the bullpen has similar vagabond roots—39-year-old Peter Moylan was coaching in the team's system before giving pitching another try; Jesse Biddle, a busted first-round pick of the Phillies in 2010 that the Braves claimed while he was recovering from Tommy John surgery, is seeing his first big league action at age 26. Arodys Vizcaino has been mostly excellent and has a pretty firm grip on the closer job, though, and A.J. Minter has a big arm and plenty of promise. It's not quite the bullpen you'd draw up for a contender, but that wasn't really what the Braves were supposed to be, at least this year.
And yet here they are. The Braves are a young, explosive team, and could explode in good or bad ways. They lack the depth or track record of the Nationals, who are still a few major DL activations away from showing what they can really do. But Atlanta at least looks ready to be one of the most exciting troublemakers in a division that seemed pretty open-and-shut when the season started.