Gavin McHale hadn't played competitive hockey in four years, since he was in something called the South Eastern Manitoba Hockey League, and hadn't played what you might consider "high-level" hockey in a decade, since the University of Manitoba. Until last night, when he was a Washington Capital.

McHale was tapped as an emergency backup goaltender for the Caps after Braden Holtby suffered an upper body injury in practice hours before the game in Winnipeg. That made Pheonix Copley the starter, and his backup a big ol' question mark. With not enough time to fly in someone from their AHL affiliate, the Caps consulted the list every team keeps of nearby emergency goaltenders. In Winnipeg, that's McHale.
He almost missed the chance, because he was busy at his day job: goalie coach fo the U of M women's team.
"I was actually at the Bisons women's hockey practice and we were just finishing up and I had about 10 missed calls from Zinger (Jets assistant general manager Craig Heisinger) and a random Pennsylvania number. So, I got here as fast as I could and told everyone I knew.

"I had to fight with the traffic but I was weaving my way in and out."
He didn't have enough time to eat dinner, but he was at the arena just in time to sign an amateur tryout contract, suit up, and face some shots in warm-ups.
One of the first shots he faced was from Alex Ovechkin, who went high—a friendly welcome. That one found twine.
"I was hoping no one saw that — pretty star-struck," said McHale.

"And then star-struck for the next three or four after that until I kind of settled in and the guys said a couple things to me. So it was good."
G/O Media may get a commission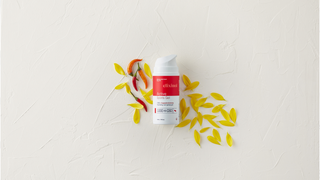 McHale, 31, didn't see any game action, though there was one close call when Copley's mask was knocked off by a shot and McHale scrambled to get his own mask on. He stayed on the sidelines as the Jets beat the Capitals 3-1
This was actually McHale's second appearance as an emergency backup within a calendar year. In February, he was in the building when Jonathan Bernier suffered an injury mid-game, so he was rushed downstairs and suited up in Avalanche gear for the third period. He didn't get in that one, either. Maybe the third time will be the charm.
But he had fun! He he claims he got over his star-struckedness, McHale was sweetly impressed by the fact that every Capital took the time to introduce themselves.
"I think the biggest thing is just every guy in here was so nice to me and made me feel so good, just to be a good person, it's a really important piece of what hockey players are," McHale said. "This is a pretty successful team last year so to be welcomed in like that in a bit of a crazy situation was a pretty nice feeling."
Hockey's emergency backup goalie system is one of the neater things in sports, and other leagues might consider instituting something similar, if just for the cool stories. Like if in baseball, position players were no longer allowed to pitch, and if a team runs out of pitchers it has to call on a random fan in the stands. Much better, right?