It was a dream start for the Washington Capitals tonight—or for any team on the road in a Game 7. Just a minute into the deciding match-up of the Eastern Conference Finals against the Lightning, the Caps' all-time best player dramatically announced his importance. On a cross-ice pass from Tom Wilson, Alex Ovechkin opened the scoring with the exact kind of one-timer goal the Caps would want Sasha to create on a night this significant. 1-0, Washington, before most people had even opened their beer.
But between that goal and the moment when all hell broke loose in the eventual 4-0 Capitals win, the Lightning were truly threatening. Through the first and into the second, they created consistent chances in front of Braden Holtby, only to painfully fall short of tying the game. Two of the Bolts' opportunities, just minutes apart in the second period, were mere inches away from completely turning the tide.
G/O Media may get a commission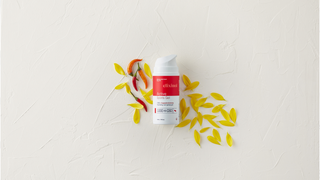 And as Holtby held strong, the Capitals pounced when they found their own scoring chances. Though they only had 15 shots through the first two periods, Washington made them count. It was Andre Burakovsky, scoreless and not entirely healthy in this postseason so far, who forced a Tampa turnover in a very bad spot and ruthlessly finished past a shaky Andrei Vasilevskiy to double the lead.

Seven minutes later, towards the end of the second, Burakovsky had another one, a breakaway shot through the five hole that put the Caps up 3-0 and demoralized the Lightning crowd. Even with a third-period powerplay, Tampa Bay couldn't muster any signs of life. The Lightning couldn't even get a dang shot for the first 11 minutes of the third. The Capitals had murdered their spirits with a second straight shutout while facing elimination, and they piled on with an empty-netter at the end for good measure.
What a weird Stanley Cup Final this is going to be—an expansion Vegas franchise against the biggest sad-sack playoff losers of this NHL generation. Alex Ovechkin, perhaps the active player most deserving of a championship, finally has one almost in his grasp, but the Caps will need to figure out a way past a too-familiar obstacle in Marc-Andre Fleury. More importantly, the Golden Knights have to figure out how to put on a top-notch pregame show without killing any national icons.