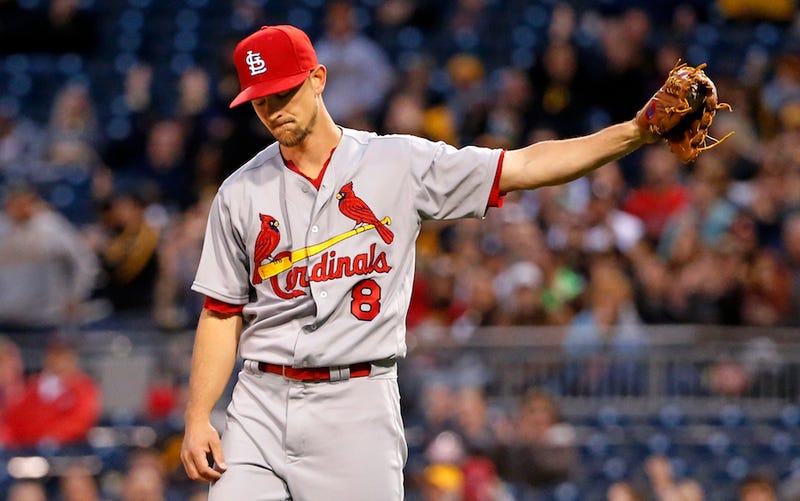 Cardinals starting pitcher Mike Leake was chased from Wednesday's game after just 4 1/3 innings as St. Louis lost to the Pirates, 5-1.

Leake gave up four earned runs, seven hits, and three walks. Outfielder Jeremy Hazelbaker's homer was the Cardinals' only run of the night.
The 0-3 Cardinals have struck out a combined 37 times in their three losses. There's always the next game!
Photo: AP