A fun artifact of the past sports year—in which the Golden State Warriors blew a 3-1 lead with home-court advantage in the NBA Finals, the Cleveland Indians blew a 3-1 lead with home-field advantage in the World Series, and the Atlanta Falcons blew a 25-point second-half lead in the Super Bowl—is that years and years may pass before any particular lead feels all that safe in a major-sports championship. Many teams will have to make quick work of their overwhelming leads before those overwhelming leads will stop feeling like preludes to history.
To wit: After going down 3-0 in the present NBA Finals—after looking like the roadkill-est of roadkill in Games 1 and 2, and having Game 3 casually snatched out of their hands in the final moments—the Cleveland Cavaliers won one damn game, at home, against a Warriors team that seemed pretty clearly not to have its head screwed on all the way. That shouldn't really mean anything. And yet, with the Warriors once again up 3-1 after two home games and two road games, pretty much everyone I know, including Warriors fans, thinks two things that would have seemed utterly absurd and impossible five days ago, and that almost certainly are absurd and impossible even now: 1) That the Cavaliers have a chance in tonight's Game 5, in Oakland, where the historically dominant Warriors have not lost since early April and have won by blowout more often than not; and 2) that if the Cavaliers somehow win tonight, an all-the-way comeback to win the series in seven games is not only possible but plausible and maybe even likely.
This is crazy! The Warriors won their first two home games in this series by a combined 41 points. They're both the best home team of all time and the best team of all time. The sane thing to predict is that, stung for the first time in these playoffs, robbed of the opportunity to notch the first unblemished postseason in league history, playing at home, and itching to demonstrate that they are not the chokers a year of "The Warriors blew a 3-1 lead in the NBA Finals" jokes have made them out to be, the Warriors will deliver their most furious and focused performance of the entire season tonight and win by some absurd margin, like 40. This is not only likelier than a Cavs win, it's likelier than a close game. It's probably what will happen!
Buuuuuuuuuuuut ... maybe it won't? I can picture it not happening. Can't you? I can picture the Cavs coming out and hitting a few early shots, taking a small lead in the opening minutes; I can picture the Warriors, casual, unworried, trusting that the results will swing their way after the break, if they continue doing the right things, the way they always have and seemingly always do; I can practically hear Steve Kerr, sure and confident, mic'd up in a timeout, telling them "We're playing good defense! They're just making circus shots. If we keep defending and helping each other out the way we're doing, those shots are gonna stop falling." I can picture the Warriors tensing up in the second half, as they make the run everybody knew was coming but the Cavaliers somehow weather it; I can picture a few foul calls breaking against them, a few of the threes they normally make rattling out. I can picture the Cavs winning without necessarily deserving to win; without necessarily proving some cosmic point. They don't have to come back from a 3-0 Finals deficit tonight, after all; it's just one basketball game, and they've won plenty of those; and they can—like c'mon, of course they can, it's not against the law—win this one. I can picture it! It seems plausible.
That's the dumbest goddamn shit! It's not plausible at all. They're gonna get their asses kicked! (Unless they don't.)
G/O Media may get a commission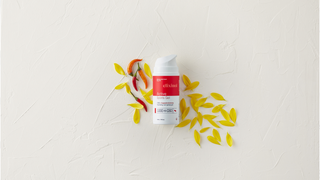 LeBron James has made me insane. Ben Zobrist and Jake Arrieta and Kris Bryant have made me insane. Whoever the hell is on the football teams, maybe they made you insane. We're all definitely insane now. The world is broken and stupid shit happens, and the only thing to root for is that it won't fix itself for another week or so.