Apparently the Celtics don't even need players. Just Brad Stevens standing on the sideline, pointing his brain waves at the ball for 48 minutes. Last night they lost Kyrie Irving after teammate Aron Baynes elbowed him across the nose, fell behind by as many as 18 points, and came all the way back to record their 11th consecutive win. And I for one have had enough of this shit.
The Celtics have played all but five minutes of this season without Gordon Hayward, their marquee free agent acquisition. Last night, against a solid and healthy Hornets squad, they lost their marquee trade acquisition. Did it matter? Does anything matter? Is Brad Stevens, in fact, the "It's a Good Life" child?
Unlike recent overachieving Celtics squads, this team is doing it with defense: the Celtics have the best overall defensive rating in the NBA, an astonishing 94.8, nearly four full points per hundred possessions better than the second-ranked defense (Oklahoma City). They've held opponents below 90 total points more often (five times) than they've allowed 100 total points (three times). The Celtics are stocked with rangy athletes who can switch screens and spend a few precious seconds of shot clock defending different positions, and Stevens is deploying them beautifully, and if you ask me the NBA should contract the Celtics, immediately.

There is some hope for the rest of the league: of the 11 opponents the Celtics have dumped since their loss to the Bucks way back on October 17, just one has an offense currently ranked in the NBA's top 10 in offensive rating, versus six ranked in the bottom 10. They beat the Knicks back when the Knicks were still starting Ramon Sessions at point guard; they beat the Heat without Hassan Whiteside; they beat the Spurs without Kawhi Leonard and Manu Ginobili. They've played just four games this season against teams that currently have winning records. They are not going to continue holding teams to 95 friggin' points per game.
G/O Media may get a commission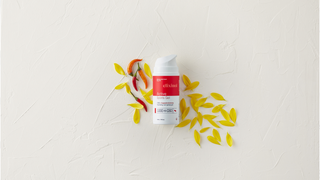 A huge key to Boston's success—and what is going to wind up making Danny Ainge look like an incredible genius—is the way Jayson Tatum continues to play like a seasoned pro, and vastly, vastly better than the two players selected ahead of him in the 2017 NBA Draft. Tatum was initially expected to give the Celtics reserve minutes behind Gordon Hayward and Jaylen Brown; with Hayward injured, all he's done is score 13.7 points per game on 50-50-83 shooting, on 18.8 usage, in 30 minutes per game, as a starter. Since the start of Boston's win streak, Tatum has hit fewer than half his shots in a game just three times, and finished in the minus just twice. Of rookies playing at least 20 minutes per game this season, only Tatum (8.9) and Dillon Brooks (9.9) of the Grizzlies have net ratings better than 2.2.
Tatum's shot selection isn't always the greatest, but his scoring talent is obvious. With the game close in the fourth quarter last night, Tatum contributed a couple of huge buckets to help the Celtics extend their lead: With about three minutes left in the game, and the Celtics up three, Tatum used a tight crossover to create space for a clean jumper over Cody Zeller; 90 seconds later, with the Celtics again up three, Tatum made a quick first-step move against Michael Kidd-Gilchrist—a tough perimeter matchup for anyone, let alone a skinny rookie—drove to his right, and dropped in a soft finger-roll through contact. While Markelle Fultz and Lonzo Ball struggle with broken and/or brutally ugly jumpers, Tatum is out here scoring key clutch buckets for the hottest team in the NBA.
Because he is a rookie, and an NBA player, and a human being, Tatum cannot be expected to continue hitting half his shots and half his threes, and so his inevitable regression is another reason to hope that the Celtics will knock it off soon and allow me to enjoy this NBA season. And then there's Kyrie: In his career, Kyrie Irving has never finished a season with a defensive rating lower than 104.5; this season, his defensive rating is 96.2. That cannot continue! I will tear my own head off if it does!
The Celtics are very good: They are well-coached, and talented, and their players fit together very well. And they are talent-rich in exactly the way a modern NBA team needs to be talent rich (in rangy, switchable wings who can do a little ball-handling). But they are not this good. No. I insist. They've got the Raptors and Warriors coming up, sandwiched around a trip to Brooklyn, but they don't have what you'd consider a really tough stretch of games until a road trip at the end of fucking January. It's going to be a long season, non-Celtics fans.