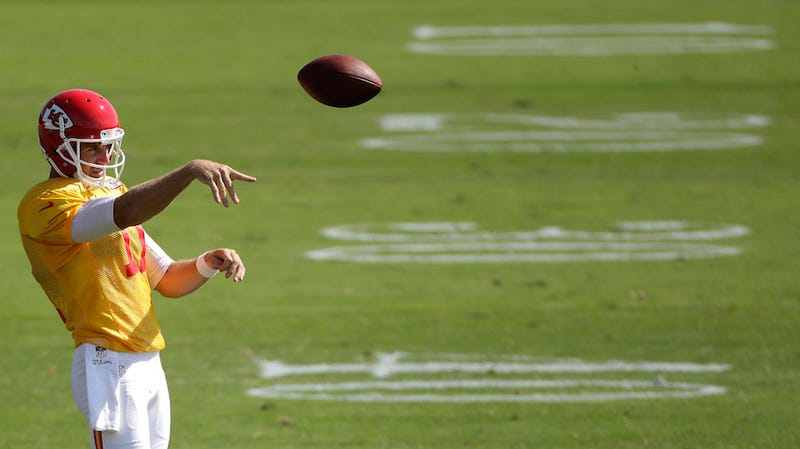 Quarterback Alex Smith was set to be a free agent after this season, but the Chiefs locked him up today with a four-year extension that reportedly came with an enormous amount this year.
Terez Paylor of the Kansas City Star broke news of the extension, and reported that Smith's maximum earnings would be approximately $68 million with $45 million guaranteed. Smith will apparently receive $30 million this year, and according to PFT, $15 million vests next March with an injury-only guarantee.
Head coach Andy Reid must really love Smith's place in Kansas City's offense. The former first overall pick made accurate throws with minimal errors in his first year with the Chiefs, and Reid weaved that in with the dominant rushing-receiving threat that is Jamaal Charles. Smith is a decent quarterback, but his value increased because he excelled at the role required.
Outside linebacker Justin Houston is going to be a free agent after this season, too, so a new contract for Smith gives the Chiefs one less concern for next offseason.
Photo: AP