While the Columbus Crew are gearing up for an Eastern Conference Finals matchup with the formidable Toronto FC, their carpetbagging owner Anthony Precourt is continuing his efforts to move the Crew out of Ohio and resettle them in Austin. Last night, the Austin city council voted to look into the viability of building an MLS stadium in the city, which is a boring way to say that they're happily playing along with Precourt and seem to be serious about this whole MLS business. MLS czar Don Garber has been silent on the matter, even though all of it stands in direct contradiction with the supposed MLS expansion and franchising model. But that, I suppose, is business.

The entire matter still has months to go before it shakes out, and at this juncture it's still entirely possible that Precourt is simply using Austin as leverage in order to extort Columbus for more public money. Either way, the battle for hearts and minds continues apace. Precourt hired an Austin-based PR firm to sell his plan to the public, which brings us to MLS2ATX, a grassroots organization billing itself as "a community of supporters working together to bring Major League Soccer to Austin, TX." If you checked out their Facebook page, they might seem to be exactly that.
They are not. MLS2ATX is owned and operated by Precourt Sports Ventures, a fact which they don't even try to hide. None of their tactics are, say, actively nefarious, it's just that everything the Precourt group is doing to astroturf the everliving shit out of their move is tacky and cynical. They've thus far mirrored the callous indifference of Anthony Precourt himself. Take, for example the following tweet. You can alter your location when you tweet, but why would the MLS2ATX account go out of its way to pretend to be tweeting from Columbus? The simpler explanation is that the supposed grassroots effort actually has more to do with one owner's specific business interests than any actual groundswell of support.
G/O Media may get a commission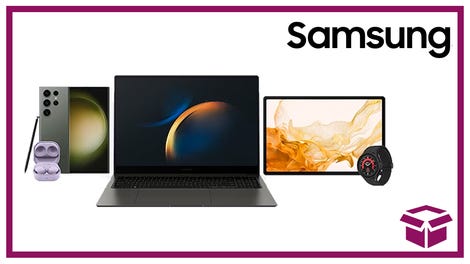 24 hour deals
Discover Samsung - Daily Deal
Then there's the matter of that Facebook page. I spoke with a Columbus Crew fan who provided me with evidence that the MLS2ATX Facebook administrators had been, let's say, very vigilant about pruning their page of pro-Columbus sentiments, deleting comments and refusing to say anything about it. I tried it myself, first commenting "Go Crew!" on a post about the city council vote. My comment was deleted within 20 minutes.
After that, I posted another one, which lasted 45 minutes before they erased it and banned me from commenting on any of the page's posts.
It's a shame that a grassroots community organization run by a rich dick who isn't from the community won't brook any disagreement with their platform. Anyway, if you know anything about this whole mess, please email me at patrick@deadspin.com.