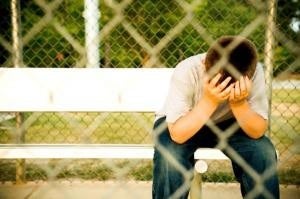 Everyone enjoy that rollicking Baltimore/Detroit slugfest? The World Cup off day? When the Russian hockey guy probably signed with that team? Yeah, me either.
So, it's been a pretty slow day as far as sports news goes. That's okay, because it's the last holiday for two months, and we should all have been out enjoying it. (And also, we're just a shitty blog; it's really not that important in the grand scheme of things.)
So relax, and take the evening off. Have some meat. Watch some trashy TV. It's a vacation.
And of course we'll be here to update if LeBron says or does anything.
•••••
Tomorrow: a return to normalcy.