Deadspin Eagles Idiot At the Mall of America
BLOOMINGTON, Minn. — When it opened in 1992, the Mall of America was so big the owners offered rentable cell phones so shoppers could contact each other throughout the mall. It is now the second-largest mall in the country in terms of gross leasable space, behind the King of Prussia Mall in suburban Philadelphia.

Can Cody Rhodes finish the story at WrestleMania? | Echo Kellum's thoughts
Recent expansion connecting two separate wings moved KOP past the MOA in terms of leasable space. It's a very good mall. But King of Prussia was built in the early '60s. It feels like a mall. But The Mall of America feels like a cultural landmark. Recent renovations have brightened the place. Swaths of it are bright, new and shiny. It reminded me of the new mall at the World Trade Center, only with stores ordinary people can afford to shop in.
That is the MOA's gimmick. "It's not a mall," Sarah Grap, a MOA PR flack, tells me as she hands me a media badge. "It's a destination." What else could you say about the one-time Guinness World Record holder for the most Ninja Turtles in one place? (Much like KOP passing MOA in leasable area, someone broke that record too.)
Another group in green took over the mall last week: Eagles fans. Philadelphians were told they couldn't wear their dog masks in the building. Security threatened to kick out any fans doing the "E-A-G-L-E-S Eagles" chant. At the mall's theme park, a sign tells people not to climb on a giant plastic Nickelodeon slime dripping, which just has to be aimed at Eagles fans.
G/O Media may get a commission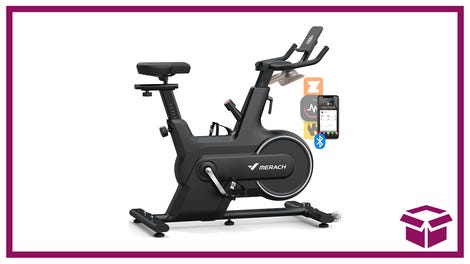 14% off + Coupon
Merach Indoor Cycling Bike
But everyone who's in town for the Super Bowl ends up at the mall. Fans at the mall ran into players. While filming a stupid man-on-the-street bit, I ran into Morris Chestnut. Not one to break character, I tried to treat him just like any other man-on-the-street participant. Because, really, the biggest celebrity at the Mall of America is the mall itself.