Michael. Magic. Bird. Barkley. Mullin. Drexler. Malone. Robinson. Pippen. Ewing. Stockton. (Oh, yeah, Laettner, too.) Lang Whitaker has put together a terrific oral history of the 1992 Dream Team over at GQ, and if you haven't already, you really ought to read it.
Following the disappointment of Team USA's bronze-medal showing in '88, it was the first time USA Basketball had put together an Olympic team of professionals from the NBA. But it was also a unique moment in the league's history, coming just after the Lakers/Celtics/Pistons dominance of the 1980s had given way to the Bulls' dynasty that followed. The result was undoubtedly the greatest basketball team ever assembled: This one-of-a-kind collection of ringers steamrolled its way to the gold medal, winning every game by an average of 44 points.
We learn why certain guys made the team (Christian Laettner) while others (Isiah Thomas) didn't. We learn about a scrimmage in which the Dream Team lost to a bunch of college players—only to do more than get even in the rematch. We learn about the uncommon intensity of their intrasquad practices, about how one player was so competitive he wanted to sign his autograph faster than any of the others, about Charles Barkley's fearless late-night bar-hopping adventures around Barcelona.
Here's a sampling:
Chris Webber, on being one of the college all-stars who scrimmaged the Dream Team in La Jolla, Calif., a few weeks before the Olympics:
Chris Webber (college squad player): I rode from the airport in a limo with Larry Bird, and that was such an honor. We talked about playing against the Pistons, different moves, all this stuff. He was just a great dude. Then, as we got out of the car and I was getting my bags, he goes, "Make sure you get your sleep, because tomorrow I'm gonna bust your ass, and you're going to remember it the rest of the week."
G/O Media may get a commission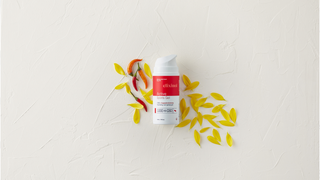 Assistant coach Lenny Wilkens and Team USA selection committee member Rod Thorn on those famed pre-Olympic practice sessions in Monte Carlo:
Wilkens: Our last scrimmage, Magic's team was dominating Michael's team. And the guys were teasing Michael, because he was playing golf every morning. Well, that did it. The whole thing turned around.

Thorn: He got upset, so he started to score every time down the floor. One time he drove, and the refs called, like, a real tick-tack foul. So Magic booted the ball up to the ceiling: "This is ridiculous! Just like the NBA! He gets every call!"
Jan Hubbard, an NBA columnist for Newsday, on being in Barcelona, where the team stayed at the Ambassador Hotel instead of the Olympic Village:
Hubbard: Charles would walk down Las Ramblas, and people would say, "Charles, what are you doing for security?" And he'd show you his two fists and say, "This is my security." He was like the Pied Piper. He'd have this huge group of people following and yelling and smiling and taking pictures. And he loved it.
Go read the rest of this thing here.
Photo via Getty.