Because no one reads the newspaper, and SportsCenter's anchors are too perky for this early in the morning, Deadspin combs the best of the broadsheets and internets to bring you everything you need to know to start your day.
• New York's season is now over, but the Jets are not done with the talking of the trash. Antonio Cromartie went in on the CBA talks yesterday: "To me, you need to stop bitching about it," he said. "And if you wanna say you're gonna get into a room and meet and greet, and say you're gonna do what you need to do, then do it. Don't just talk about it." Hear that? No talking about the talking. Just talk.
• Yesterday, which was actually today, Roger Federer played well (6-1, 6-3, 6-3) in his practice round match against Stanislas Wawrinka and will move on to his eighth straight Australian Open semifinal. "I think it was a good match for me," Federer said. Mortals like Caroline Wozniacki did exert real human effort in getting to the semis, and Li Na still has a shot at winning China's first ever Grand Slam title. No pressure, Li! Only about 1.3 billion people are counting on you.
• In Utah, Christian Heritage High defeated West Ridge Academy, a school for at-risk teens, 108-3. The article quotes West Ridge's captain and "leading scorer," Cali Perkins, who reminds us that "Sometimes the score doesn't show everything. Sometimes all you can give is your fullest." Remember that, Cleveland.

• A car salesman in Oak Lawn, Ill. was fired for wearing a Packers tie to work on Monday. John Stone is a married father of two and says he wore the tie to honor his late grandmother, who was lifelong Packers fan. Webb Chevrolet's general manager Jerry Roberts explained that the tie conflicted with the dealership's Chicago Bears promotions. He did not explain that, given how illegal this is, it is probably a dumb stunt.
• Quality individual and also MLB pitcher Armando Galarraga is headed to Arizona.
G/O Media may get a commission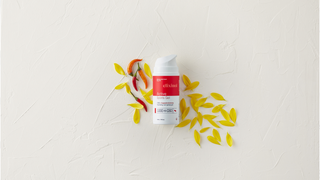 • The headline "A slow-cooked Irish stew around the Big East" is here to inform you that Notre Dame defeated No. 2 Pittsburgh, 56-51.
H/T Drew for the screen grab from last week's Duke-NC State game. Despite appearances, Duke won, 92-78.
*****
Good morning. I just got cable!