Usually, the clamoring for a change under center comes from fans and media, people who either don't know what they're talking about or haven't taken into account all the reasons for a team's struggles. A porous offensive line, or a defense that puts the quarterback into a position where he has to take risks, or a front office that hasn't surrounded its signal-caller with the right pieces—these are often the underlying causes, and switching up the QB depth chart is just slicing off a single head of the Hydra of suck. That said, the absolute last person you'd expect to tip a change in Philly is Michael Vick himself.
"Obviously, he's thinking about making a change at the quarterback position," Vick said of Andy Reid. "The thing I do know, and I'll go watch the film and I'll evaluate myself, is that I'm giving us every opportunity to win. I'm trying my hardest. Something don't go right when I want them to. Some things do. If that's a decision that coach wants to make, then I support it."
Vick's performance wasn't embarrassing yesterday, in a 30-17 loss to Atlanta that wasn't nearly that close. No turnovers, fewer inexplicable heaves into coverage; He just wasn't particularly good. He's getting paid an awful lot to not be good, and Philadelphia has a very affordable out—pay him $3 million to save $12.5 million—and I think we'd all be shocked to see Vick in green in 2013. But there's one thing standing in the way of Nick Foles topping the depth chart in the coming weeks: the man who actually has to make that call.
The greatest quarterback in the NFL is the one who isn't on the field, according to the "grass is greener" theorem. In this case, that's rookie Nick Foles, a third-round pick whose legend stems solely from preseason garbage-time success. Maybe Foles will be great, but it's unlikely he's going to be immediately better than Vick. Changing horses in midstream is a move for the future, and the Eagles find themselves handcuffed by a coach that may not have his own future. With protector Joe Banner gone to Cleveland, Andy Reid is for the first time sincerely coaching for his job. He's made a habit out of winning just enough games to stay employed, and Mike Vick and Philly's upcoming schedule make 8-8 or 9-7 a real possibility. Nick Foles means a below-.500 record and an admission that they're already looking toward next season, a season without Andy Reid.
So, then, Reid's absurdly noncommittal stance on the Eagles' future direction:
"I'll go back and look at everything,'' said Reid. "I'm not going to sit here and make decisions right now. I'm going to go back and look at it and analyze it.''
G/O Media may get a commission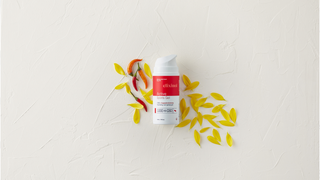 Coaches are forever first-term politicians, their only goal continued employment. What's best for the Eagles might be Foles, and might not show fruit for a couple years. What's best for Andy Reid is not what's best for the Eagles.