We're doing a season-long NFL roundtable with our friends at Slate. Check back here each week as a rotating cast of football watchers discusses the weekend's key plays, coaching decisions, and traumatic brain injuries.
« Previous entry | Next entry »
From: Tommy Craggs
To: Stefan Fatsis, Nate Jackson
Let's stay on the subject of rugby, yes? I want to talk about Terry Newton for a minute. I have a Google News alert set for "Terry Newton," and every few days I click on the email and find another story that leaves me angry and heartbroken. Newton was a British rugby leaguer, and by all accounts a very good and violent one. Age and injuries slowed him, and he responded the way old and damaged athletes often respond:
"The HGH came with storage advice on the label—'keep refrigerated'," he recounted in his book, Coming Clean. "I opened the fridge, looked in and thought 'Not a chance'. Where will she [his wife, Stacey] never find it? Where's quite cold? The garage! She'd never stumble across it in there, and surely that must be cool enough to keep it okay. I pulled my toolbox from the shelf, and slotted it [the case containing the syringes] behind. It fit [sic], perfectly."
G/O Media may get a commission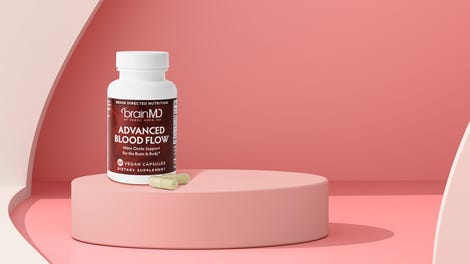 Rugby, like the NFL, is anxious about the presence of performance-enhancing drugs. Someone tipped off UK Anti-Doping, and in February of last year Newton became the world's first athlete to test positive for HGH, for which he received a two-year ban and lifelong notoriety. (Because HGH can be detected only within a day or two of injection, it is unlikely Newton would've been caught if he hadn't been ratted out.) At the time, Newton responded the way supposedly miscreant athletes often respond: with a media tour. He wrote his confessional and began the traditional Maoist self-criticism ritual in the press. His interviews were morose; he sounded like a man tired of dragging his cross from media outlet to media outlet. It would come out later that he had fallen into a depression in 2009 after the death of his sister, Leanne, a heroin addict. He bought a pub. Seven months into his suspension, in September 2010, Newton hanged himself. "Luv U all but it's end time," he wrote on his Facebook page. In his final interview, Newton said he'd be remembered for two things: drugs and smashing an opponent's cheekbone.
I think of Terry Newton when I see Congress bumble into the impasse between the NFLPA and the NFL over a blood-testing regime for HGH. Say it with me now: We are talking here of a test of dubious efficacy for a substance of uncertain benefits. I don't know for a fact that Newton killed himself because of his positive test. I do know that it cost him his livelihood and his celebrity. And I know that human beings turn to performance-enhancing drugs for human reasons, and that our cyclical frenzies over this stuff have all too human consequences. A new hysteria is already upon us—one sure sign is the explosion of armchair epidemiology (Boomer Esiason speculates that 20 percent of players use HGH; Earnest Graham thinks it's 30 percent; Scott Fujita thinks it's 1 percent). We would do well to remember that the drug warriors' splendid first warning shot in the fight against HGH left Terry Newton dangling at the end of a rope.