Without Andrea Constand, none of this happens. Bill Cosby is still America's No. 1 dad, still beloved for giving us the Huxtables and Fat Albert, still embraced in too many corners of the country for telling young black men to pull up their pants, still selling out arena after arena.
Jokic? Embiid? The NBA MVP is obvious... right? | Keep it a Buck(et)
It's all fallen apart now, swiftly and luridly, with woman after woman after woman—19 of them in all, for now—accusing Cosby of some sort of sexual misconduct. There are plenty of moments you can point to as the precipitant, but every one of them can be traced back to a lawsuit filed by one woman—Constand. Then the director of operations for the women's basketball program at Temple University, Constand in 2005 did what no one else had done before: She put her name on paper in a public record and said that Cosby had drugged and raped her.
What followed was a nightmare. The next two years included a leak from Cosby's team to the future founder of TMZ, two separate attempts by the Associated Press to force open court records, accusations that the National Enquirer sat on celebrity dirt in exchange for an exclusive, allegations of a "secretive avenue of proceeding" for Cosby, a probe into how much mega-agency William Morris did to protect its star, a roll call of Jane Does who said they too had been assaulted, and enough legal smack talk by both sides that a judge issued a reminder on just how to behave. And then, just as it seemed as if the celebrity-gossip racket was about to burst open along with Cosby's reputation, the case was settled.
Constand's lawsuit has resurfaced in recent months, mostly as a footnote to the more recent allegations. (On Tuesday, a 73-year-old woman named Donna Motsinger told the New York Post she was one of the 12 Jane Does listed in Constand's case.) But the formal undoing of an icon began with Constand, a former basketball player who once dreamed of being the first Canadian in the WNBA. Her lawsuit not only opened the door for a lot of other women but revealed the extensive machinery at Cosby's disposal that helped keep the door shut for so long.
G/O Media may get a commission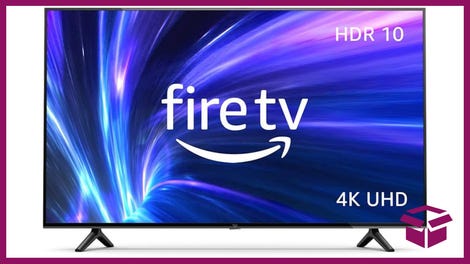 42% Off
Amazon Fire TV 50" 4K Smart TV
---
Basketball was what brought Andrea Constand to the United States from her home in Ontario, Canada. In high school, she was one of the country's top players, averaging 30 points a game with Albert Campbell Collegiate in Scarborough and playing on the country's junior team and development team, according to the Philadelphia Daily News. She got a full scholarship to play at Arizona, where she struggled her first two seasons but put up 10 points per game in her senior season, helping the Wildcats win the NIT.
"I'm on a mission," she said in a 1997 interview before leaving for Italy to play on Canada's team in the World University Games. "First to help Canada do well, then to play basketball in Italy and finally crack a spot on a team in the WNBA. "
She played in Europe for 18 months, then returned to Toronto in 1999 to train for another shot at the WNBA. She worked in a Nike store and finished her degree before taking a job coaching in a friend's teen basketball program.
That's when Temple's then-new women's basketball coach, Dawn Staley, came calling. She knew Constand from the basketball world and asked her friend to join her at Temple as director of operations for the women's team.
A friend told the Daily News that Constand saw it "as an opportunity to begin a new career path."
---
Constand and Bill Cosby became friends while she was at Temple, where Cosby is a familiar presence, particularly around the athletic department. He's a member of the Temple Athletics Hall of Fame, having been on the football and track & field teams during his time at the school in the 1960s, and as recently as a few weeks ago he was helping raise money for the gymnastics team.
Constand went to Cosby's home for dinner parties, or sometimes for dinner just between the two of them. They would talk about basketball, her career, other job opportunities, even her spiritual beliefs. In court filings, both sides agree to that. Then, in January 2004, Cosby invited Constand, 30, over to his Cheltenham home. He told her he wanted to "offer her assistance in her pursuit of a different career," according to her lawsuit. She got there about 9 p.m.
What happened next, according to Constand, is outlined in her suit: Constand told Cosby she "was feeling stressed about making her career decision." He offered her three blue pills, calling them herbal medication, and said they would help her relax. When Constand asked if she needed to take all three, Cosby said yes. She took them and started to shake; she felt dizzy and weak. Her limbs went slack and she felt barely conscious.
When Plaintiff advised Defendant she did not feel well, Defendant led Plaintiff to a sofa, because she could not walk on her own, where he laid her down, under the guise of "helping" her.

Subsequently, Defendant positioned himself behind Plaintiff on the sofa, touched her breasts and vaginal area, rubbed his penis against her hand, and digitally penetrated her.

Plaintiff remained in a semi-conscious state throughout the time of this ordeal.

At no time was Plaintiff capable of consent after the pills affected her, and at no time did she consent to Defendant's acts.
She woke up sometime after 4 a.m. feeling raw, her clothes strewn everywhere. Cosby greeted her in his bathrobe. Four months later, according to the Daily News, she quit her job at Temple, moved back to Canada, and began studying to become a massage therapist. A year later, on Jan. 13, 2005, she went to the police. During the case, Constand's lawyer, Dolores Troiani, went on MSNBC's Abrams Report and explained the year's delay in telling law enforcement.
Because she had to deal with this. She had to find some closure. And it was haunting her, as it does haunt every victim of a sexual assault. This is permanent injury to anyone who has suffered something such as this and you can't do it alone. You need to have therapy; you need to talk about it. And what happened was that she was having nightmares. She was experiencing many difficulties in trying to—in her mental focus and she finally came forward to her mother and immediately went to the police, not weeks later ... She was in school. There was constant talk about consent and touching. And all of that triggered in her, her understanding that she had to come forward and she had to seek help.
This wasn't the first police report to mention Cosby. In 2000, actress Lachele Covington filed a police report saying Cosby had inappropriately touched her after dinner alone in his townhouse. It wasn't long before this new report started getting press, and Cosby's team went on the offensive.
---
Just three days after she went to the police, the calls began. Either Cosby or one of his representatives would phone up Constand or her mother, always offering either an apology or money, she would later tell the court. There were at least four calls, according to Constand, and among the Cosby reps was lawyer Martin Singer, known in Hollywood as one of the go-to pit bulls for celebrities in need of getting a scandal quashed and a master of the nasty letter. Constand said she didn't accept anything. Cosby himself confirmed this, telling Cheltenham police that neither woman asked him for money, "but had only asked him to apologize to Plaintiff and her mother, which he did," according to one filing.
That's not what Cosby's team told reporters, though. Here's one report from the proto-TMZ website Celebrity Justice, based on "sources connected to Bill Cosby." The report even includes "sources" talking to the show's executive producer, future TMZ founder Harvey Levin. Constand would later claim in court that the anonymous "Cosby rep" was Singer.
A second Celebrity Justice "scoop" arrived two days later, hammering the extortion angle with the headline "Cosby's Attorney Claims Accuser After Cash." But Cosby's team soon had a bigger problem than trying to make Constand look bad. A second woman, California lawyer Tamara Green, gave an interview to the Today show, saying that she, too, had been drugged and raped by Cosby.
I heard that there had been a sexual assault, and that by itself didn't prompt me to come forward, but then I heard that this woman had been given pills, was in a position of trust and friendship with this man, and that behind the pills he took her clothes off and groped her and what have you. I thought, you know, after all these years, it's the same M.O. The same old story, and I still didn't come forward.

But when I heard it reported that the district attorney had said that the story was weak, that she had not come forward in a timely fashion, that was for me them saying that they were not going to file the case. That they didn't believe her. It was at that time I decided that if there were only two us, one a long time ago and one right now, then that's two too many.
In the interview, Green also talked about why she didn't go to the police: a mixture of shame, fear, and having to cope with an ill brother whom Cosby had helped.
The first thing you feel is stupid, and then you feel that no one will believe you. This is the great Bill Cosby, he has tremendous wealth, power, a p.r. machine, a reputation, he is Mr. Jell-O, but the worst thing you feel is stupid. There's a shame element involved.

The second element for me was that very soon after the attack, my brother was terminally ill in the Children's Hospital, and Bill went there and gave him a portable radio, glad-handed with all the children and was the hero of the terminal children's ward. My brother died not long after that. I was unwilling at the time my brother was alive to take that away from him.
---
On Feb. 17, 2005, one week after the airing of Green's interview, then-Montgomery County District Attorney Bruce Castor said no charges would be filed in Constand's case due to insufficient evidence. Years later, Castor would say: "At the time I remember thinking that he probably did do something inappropriate, but thinking that and being able to prove it are two different things."
---
At this point, a third woman was about to go public, this time via the National Enquirer, with accusations that the funnyman had drugged and raped her. Beth Ferrier had reached out to the Enquirer, and the publication had gone so far as to have her take a lie detector test. Ferrier passed "with flying colors," the story's reporter would later tell the Daily Beast.
What did Cosby's team do? In her suit against the Enquirer and Singer, Constand said the comedian's team negotiated with the tabloid and agreed to an exclusive interview with Cosby in exchange for killing the Ferrier story. It worked. On Feb. 21, 2005, Cosby met with representatives of the Enquirer, including editor Barry Levine, in Houston, and "on or about that time" Cosby gave them the "exclusive" interview. The Enquirer even gave a copy of the unpublished Ferrier story to Cosby and his representatives; the tabloid also provided "the interview of Cosby to Cosby and his representatives for his review, prior to publication," the suit said.
Here is the story that ran:
Ferrier did tell her story—to People magazine in 2006. In a recent interview with the magazine, when asked to describe the backlash after speaking out, she said, "I lost everything."
---
Six days after the Enquirer story ran, Constand filed her civil suit in federal court. She filed under her name, not as a Jane Doe, although at this point, she said in filings, her privacy already had been destroyed by publications and TV stations broadcasting her name and picture. She accused Cosby of battery, assault, intentional and negligent infliction of emotional distress, defamation/defamation per se, and false light/invasion of privacy. Early on, Constand's lawyers listed what they would be exploring during discovery, the process in which both sides gather evidence. They said, "Plaintiff will also seek the admissibility of testimony of ten (10) or more other claimants."
Those 10 would go on to be known as the Jane Does. Constand's legal team filed a request to keep their identities private using a device known as protective order. On April 27, after several days of legal bickering, Cosby's legal team made a request, having decided that Cosby needed a protective order, too.
What Cosby's team requested was extensive. They asked that everything found in discovery be considered confidential and that no one talk publicly about discovery. They wanted all court filings referencing evidence found in discovery to be "filed under seal." The motions said this was necessary to protect Cosby and the rest from "undue embarrassment, oppression, and annoyance and preserving his right to a fair trial." The women's stories, they argued, also must be kept away from the public.
Plaintiff has moved to protect the identity of the Defendant's other alleged accusers from public disclosure, citing their privacy interests and fear of embarrassment. But, tellingly, Plaintiff only seeks to conceal their names, not their allegations. This imbalance would be grossly unfair to the Defendant. While he has no desire to publicize the names of any person who prefer to remain anonymous, the Plaintiff and her attorneys should not be allowed to conceal those names and simultaneously exploit their allegations. In fairness to the Defendant, the names and the allegations should both remain confidential.
Meanwhile, the number of Jane Does grew to 12. Constand's lawyers said they found the names of two more women when going through a police file.
---
Unfortunately for defendant's victims, he is Bill Cosby, not Dr. Huxtable.
In her legal team's response to Cosby, Constand talked about her life since her identity had become public: reporters surrounding her house, her name plastered across TVs and newspapers, unwanted phone calls to her home, people who claimed they were journalists trying to get inside her home by faking flower deliveries. All the while Cosby, toured the country, cracked jokes, and lectured America about its morals and baggy pants.
Defendant can convene reporters and offer exclusive interviews; defendant can speak to audiences all over the country, proclaiming himself to be a moral man, above reproach. It is simply the fact that the media is neutral and ready to offer a counter-balance to his self-image, and is also prepared to publish plaintiff's account as well as the accounts of the Jane Doe witnesses, that troubles defendant.

To grant defendant's motion is even more inequitable because defendant is a public figure, who lectures to the American public about issues such as morality, and entertains audiences with his humor. Indeed, defendant even made "drugging" a topic of laughter at one of his performances, asking an audience participant if she would claim to be "drugged" by him. ... None of these women are here by choice. Defendant chose to conduct himself in this manner.
Cosby's request for such a broad seal also attracted the attention of the media, and on May 13 the Associated Press asked to join the case so it could file a motion fighting the seal.
Defendant's primary concern, that he will be embarrassed by discovery and by the public filings in this matter, is simply not sufficient to warrant the imposition of a blanket confidentiality or sealing order.
Rounds and rounds of legal filings followed, as each side did its best to portray the other as a selfish manipulator of the legal system and media norms. Finally, U.S. District Judge Eduardo C. Robreno issued his first "case management order" in early June, essentially a stern reminder to all the lawyers to behave and follow the conduct rules. The AP wasn't allowed to intervene, but Cosby didn't get the broad seal he wanted. At some point, though, the lawyers hit upon another way of keeping select court records out of the public purview. This battle would be fought again.
---
Cosby eventually responded with his account of what exactly the pills he'd given Constand were. He claimed they were one and a half tablets of Benadryl.
---
In filings, each Jane Doe explained why she wanted her identity protected before testifying about what Cosby did:
JANE DOE NO. 1
Jane Doe No. 1 lives in a small town. She is a private person, as is her 87 year old father and 82 year old mother. She is not the type of person to invite media attention, nor does she or her family want it. She believes that she has a moral and civic obligation to participate here as a witness. At the same time, she believes that she and her elderly parents will be unable to cope with significant media attention or publicity, and will find it too stressful. She requests that her identity not be revealed to the media.
JANE DOE NO. 2
Jane Doe No. 2 suffers from and has been treated for bipolar disorder. She does not want her privacy invaded, and feels that such an invasion would be upsetting to her, would be detrimental to her medical condition, and in fact might exacerbate her symptoms. She does not want to be contacted by the news, and does not want her family contacted. She believes that any unsolicited coverage or calls from the media will have a detrimental effect on her and her family, and will be a source of additional stress.
JANE DOE NO. 3
... She believes that defendant's fans or supporters might try to harass her, contact her, or otherwise give her a difficult time. Jane Doe No. 3 is also employed by a gambling casino; she believes that she could in fact lose her job if she is contacted at her place of employment, and further, that she could lose her job if the casino management has a problem simply with her being in the limelight because of her status as a Jane Doe witness here.
JANE DOE NO. 4
Jane Doe No. 4 does not want media attention or media contact, and believes it would be too stressful. She especially wants to protect the privacy of her family. Her husband has been ill, and has undergone brain surgery within the last month. As a result of his medical condition and treatment, she feels it is imperative that she and her family suffer no additional stress.
JANE DOE NO. 5 (later revealed to be Ferrier)
Jane Doe No. 5 is not requesting that her identity be kept private.
JANE DOE NO. 6
Jane Doe No. 6 does not want any notoriety, publicity, or media attention as a result of her involvement as a witness here. She wants her life to remain private and, most importantly, the same. She recognizes the time commitment associated with being a witness in these proceedings; still, she does not want the press interfering with her time outside of the scope of this case, or interfering with her ability to maintain her career or her contacts with her clients.
JANE DOE NO. 7
... She does not want her friends and family contacted, including her child who is starting a new school,or that child's school. She also fears that her child may be subjected to harassment or ridicule if her name were revealed in the press. She has recently reentered therapy as a result of dealing with the psychological repercussions over the prior events with defendant, after coming forward here. She feels that media attention would exacerbate these stressful life events for her, and therefore, she asks that her identity not be released outside of this litigation.
JANE DOE NO. 8 (revealed on Tuesday to be Donna Motsinger)
Jane Doe No. 8 will likely not be available for purposes of this litigation until mid-October 2005, when her husband's transplant and rehabilitation are complete, and she has returned to Colorado. The stress of this Jane Doe's medical needs and medical treatment is all-consuming right now, and it is unreasonable to ask this Jane Doe to divert her attention from her husband's imminent medical needs.
JANE DOE NO. 9
Jane Doe No. 9 is not seeking, and does not want, any publicity or notoriety in connection with her participation here as a witness. She does not want to be contacted, bothered, or harassed by the media.
JANE DOE NO. 10
Jane Doe No. 10 believes that media attention will be humiliating, and she does not want it. She does not want people showing up at her house, whether it be defendant's fans, the press, or cameramen. She does not want any of these sources contacting her. She understands that as a witness, she will be deposed and will testify subject to cross-examination, but does not seek publicity, and does not want her name disclosed to others outside of this litigation.
JANE DOE NO. 11
Jane Doe No. 11 does not want to be harassed by the media or by others. She values her privacy,and requests that it be respected. She summed up her feelings in the following way: having already been a victim, she feels that she will be victimized again if her name is disclosed outside of this litigation.
JANE DOE NO. 12
Jane Doe No. 12 does not want to be contacted, bothered or harassed by the media, and believes that such contact would be intrusive.
Robreno denied their request to conceal their identities when they testified, citing their "unsubstantiated broad allegations" that were "insufficient to establish good cause."
---
On Nov. 4, Robreno issued a second case-management order, outlining how discovery would work. It was mostly technical—how requests should appear on the page and the like—and set some deadlines. The final line was not routine:
IT IS FURTHER ORDERED that all requests for discovery, responses and legal memoranda filed pursuant to this order shall be filed UNDER SEAL.
Why did Robreno feel that was necessary? Here is Robreno's explanation, which he tucked away in a footnote.
Certain issues have arisen, inter alia, concerning the permissible scope of inquiry, the role of counsel at deposition and the extent to which a witness may rely upon prior statements in answering questions. The issues have been brought to the Court's attention by way of letters from counsel to the Court. The Court has reviewed the transcripts of the depositions and conferred with the parties.
Yes, that's the entire explanation. The AP would later point out that this decision was made after a telephone conference with the parties that was listed on the docket—but without a description of what was set to be discussed. Also note that the issues were coming up via "letters from counsel" to the court and not motions, which almost always become an easy-to-access public record. These letters were not filed with the clerk's office and were not made available on the public docket, the AP said. The next three pieces of the Cosby case were all filed under seal until Nov. 23, when the AP filed a second request to intervene.
---
Mr. Cosby is unquestionably a public figure, and his conduct—both as alleged in the complaint and in the litigation itself—is a legitimate matter for public scrutiny.
So argued the AP. Constand's lawyers told the court they sided with the AP—and strongly. Their response to the court said that not only did they want the seals lifted, but they believed the use of them gave Cosby "de facto confidentiality" via an "unorthodox and 'secretive' avenue of proceeding."
It permits Defendant to manipulate public opinion, as he has admitted that he has done, and it also prohibits Plaintiff from fully responding to motions filed by Defendant, which motions raise factual issues concerning matters, which are under seal.
Cosby's team responded as you would expect: They wanted the rules to stay as they were. They even took a shot at the AP, saying the news service appeared to have an "inflated view of its right to access the discovery proceedings in this case."
Again, the AP's motion to intervene was denied. In his explanation, Robreno portrayed the AP as overreacting. He did not address why certain business was being conducted via letters, instead of public court motions.
Once the depositions are concluded, the Court will determine if the notes of testimony and motions and responses containing portions of that testimony shall be subject to a sealing order. Unless a sealing order is entered at that point, the seal will lapse
To this day, more than a dozen filings in the Cosby case remain under seal.
---
On Feb. 1, 2006, Constand sued the the National Enquirer and Singer. Her suit had one count of defamation against Singer, another against the tabloid and a count against both for false light. Singer, however, would remain one of Cosby's defenders of choice, publicly attacking the growing number of sexual-assault accusations against the comedian as "unsubstantiated, fantastical stories about things they say occurred 30, 40, or even 50 years ago."
---
The seals created an odd dynamic, with each side filing public motions containing smidgens of details from the closed files, almost like teasers of what was being hidden. Cosby's team used the process to reveal personal information about Constand: her family members, their names and addresses, and where she was studying massage therapy. Constand's team used them to shed light on what was being placed under seal and expose the tactics that kept Cosby's dark side from getting out. There was, for instance, this detail, dropped into some bickering over interviewing Constand's family in Canada.
Following Defendant's telephone conversation with Plaintiff and her mother in January 2005, Defendant had employees of William Morris and his California attorney, Martin Singer, Esquire, call Plaintiff in order to attempt to arrange a meeting or attempt to discuss compensation. Similarly, in the past, Defendant caused a William Morris employee to mail a note and check to a Jane Doe witness.
Yes, that's just a casual mention that mega-agency William Morris might have been mailing money to one of the Jane Does.
---
Barbara Bowman gave an interview to Philadelphia magazine, published in June 2006, saying that Cosby had drugged and raped her when she was an aspiring actress.
She told a lawyer. The lawyer laughed at her. She never mentioned it to an authority figure again. Bowman won't disclose details of what happened before she's deposed. But when she read about Andrea Constand, she decided that enough was enough—she couldn't sit in silence any longer.
This was the moment when the Cosby case could have blown everything open: the way gossip mags barter and horse trade for scoops, how agencies and lawyers pay women to stay quiet, why so many people were afraid to speak out against Cosby, a man known for playing a kind-hearted TV father and wearing sweaters that said "Hello Friend." And then, soon after the National Enquirer suit was merged with the Cosby case for pretrial purposes, everything stopped. The filings slowed to a crawl in July, and then there was nothing at all in August or September or October—nothing until Nov. 8, 2006, when both sides agreed the case would be dismissed with prejudice. On the same date, Constand's case against the Enquirer reached the same conclusion.
The terms of Constand's settlement with Cosby have never been disclosed. The only hint came two weeks ago, when Cosby's website published a defensive statement that said "decade-old, discredited allegations against Mr. Cosby have resurfaced. The fact they are being repeated does not make them true. Mr. Cosby does not intend to dignify these allegations with any comment." Cosby's team did comment again, a day later, with a very different take.
Joint statement from Dolores Troiani, counsel to Andrea Constand, and John P. Schmitt, counsel to Bill Cosby.

The statement released by Mr. Cosby's attorney over the weekend was not intended to refer in any way to Andrea Constand. As previously reported, differences between Mr. Cosby and Ms. Constand were resolved to the mutual satisfaction of Mr. Cosby and Ms. Constand years ago. Neither Mr. Cosby nor Ms. Constand intends to comment further on the matter.
That statement is still on Cosby's website, the top story today under the "News" heading.
---
Constand stayed in Canada, continued as a massage therapist, and hasn't spoken publicly since about the case. I could find only one interview with Constand—from before her identity was revealed—and in it she doesn't say much, but she sounds incredibly nervous, like one of the Jane Does, which is how anyone would feel.
I tried reaching Constand but never heard back. (Her mother very politely declined to comment.) I wonder how she feels now, watching all of this from another country as America decides that it doesn't like Bill Cosby anymore. He has never been convicted in court of rape, but in the face of so many different accusations with so many similar details there seems to be little question of his guilt. America has decided—after a decade of having the exact same facts.
I don't know what changed. I don't know why now. I can only guess as to what took so long. But I know none of this happens without Constand. She was the first to tell police that Cosby drugged and raped her. It was her case that made Ferrier, Green, and Bowman decide to talk. It's her court filings that still get cited over and over when setting the framework for everything Cosby is accused of doing.
In recent photos, she looks happy. I hope that's true.
Image via Associated Press