So, hey, anybody else actually dug into these whole Vikings criminal complaints, the ones The Smoking Gun grabbed? If you haven't yet, we suggest you do, because it's even more entertaining than you thought. But, we understand, you're very busy at work today. So allow us to help you out. We've dug through, and here's the highlights, on each player. And it's all written in legalese, which somehow makes it funnier.
Fred Smoot: Was seen holding a double-headed dildo and moving the dildo while each end was inserted into the vagina of two women who were lying on the floor near the lounge area of the charter boat. After a period of time, one of the women got up and Mr. Smoot continued to manipulate the dildo inside the other woman.
Daunte Culpepper: Got a "lap dance" from an unidentified, naked female. During this "lap dance," Mr. Culpepper placed his hands on the naked buttocks of the female dancer.
Moe Williams: [Williams is witnessed] in the area by the downstairs bathrooms receiving a "lap dance," which involved the "dancer" dancing bare-breasted and Mr. Williams with his hands on and touching the breasts of his female partner.
Bryant McKinnie: [McKinnie is witnessed] pick up a naked woman, place her on the bar in the lounge and commence to perform oral sex on her. ... At a different time during the evening, [witnesses] saw Mr. McKinnie along with three other unidentified males receiving oral sex from four women while the men were seated in deck chairs on the boat.
G/O Media may get a commission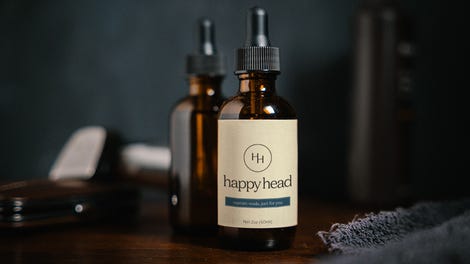 So now you know. Some conversation topics for all your holiday parties this weekend.
Vikings Charged In Bawdy Boat Case [The Smoking Gun]