It's been nearly a week since the Jets selected Geno Smith in the second round of the draft. I bet it's been a sleepy seven days for him, as it would be for any other quarterback who joined the Jets. Let's check today's press clippings:
At least one quarterback-needy team in the top 10 passed on him because of the diva attitude he displayed in a pre-draft visit, according to a league source.

After falling out of the first round, the former West Virginia star threatened to leave the draft and go home. He dropped to the second round and responded by firing his agents, sparking another firestorm of criticism.

"He's going to have a tough time in New York," an NFC scout said, speaking on the condition of anonymity. "Right now, he's coming off as a spoiled, pampered brat."
Let's pause here to note this: An NFL scout—who is tasked with watching tape and timing 40-yard dashes and measuring 22-year-olds' arms to determine their future potential—is delivering the same assessment of Geno Smith because he fired his agents and thought about leaving New York after a particularly upsetting night. (Please: one who has never thought about leaving New York after a particularly upsetting night has never really been to New York.) Good work, guy. Moving on.
Leading into the draft, word spread that Smith was preoccupied with his cell phone during pre-draft visits, texting friends and checking Twitter during meetings with team officials, as first reported by Yahoo! Sports. ...

A league source confirmed the report. In fact, an official from one team — not a team that visited with Smith — said the cell-phone episode was mentioned and discussed in its draft room while evaluating Smith.
You got that? Competing NFL teams were apparently so spellbound by Smith's cellphone-related aloofness that they had to call each other and talk about it. Scouting reports and interviews are secret, except this one.
Surely the Jets did not get that call. If they had, they would have stayed miles and miles away from Smith, the scoundrel who dared check his phone during long interviews with sweaty, bellowing, inarticulate men. Maybe they misfiled something in the computer system and assumed they had drafted a leader, one who could marshal his superior physical gifts and mental dexterity into football success. Maybe they were reading these scouting reports:
Is regarded as an excellent leader who takes command of the team and leaves no doubt he's in charge. Shows maturity, confidence and intelligence.

Ascending talent whose intangibles for the position are just as impressive as his physical tools. Cerebral player. ... Team captain. Blue-collar work ethic...

An outstanding competitor and has been his whole life. ... He is a tremendous team player who does a great job of leading his teammates and keeping everyone involved. Mental game is outstanding; he prepares well and reads defenses exceptionally.
G/O Media may get a commission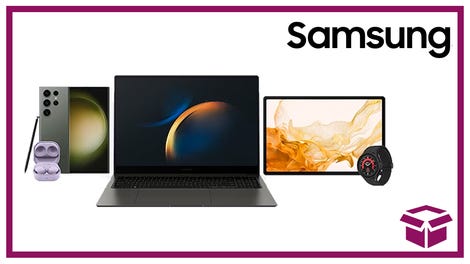 24 hour deals
Discover Samsung - Daily Deal
In other words, the 2009 scouting reports for Mark Sanchez. Who ranked 36th out of 36 quarterbacks in Total QBR in 2012. Something tells me Geno Smith will be just fine.
Geno Smith's maturity questioned [ESPN New York]