The Giants beat the Texans for their first win on Sunday, and they may have even saved their season. Aw, hell. This one calls for a few exclamation points. The offense looked like it wasn't even trying to get Eli Manning killed! Manning actually played pretty well! Odell Beckham Jr. looked like Odell Beckham Jr.! And a fair amount of credit goes to Saquon Barkley, and how the Giants used him.
After the Giants drafted Barkley with the No. 2 overall pick, the thinking (the hope) was that they would get him involved in the passing game. That happened during the season's first two games, when Barkley was targeted 22 times, including 16 times in Week 2 against the Cowboys. But much of that was born out of necessity, with screens and check-downs on plays in which Barkley lined up in the backfield. What changed Sunday was head coach Pat Shurmur's willingness to line up Barkley out wide, which created favorable mismatches that benefited some of the team's other pass catchers in addition to getting Barkley into position to make a game-salvaging play.
To wit: In his first two games, Barkley lined up in the slot or out wide on just 7.3 percent and 5.2 percent of his snaps, per Pro Football Focus. But against the Texans, Barkley was positioned out wide 11.4 percent of the time. He did this on five of his 44 snaps, and even though Barkley was only targeted once when he lined up out wide, the Giants had good things happen on four of those five plays.
The first one came on the Giants' first possession, which ended in a touchdown. Barkley began the play split way out to the right (top of the screen), with Beckham in the slot, where he found himself matched up against linebacker Zach Cunningham. This was a second-and-10 that went for six yards, helping the Giants get a manageable third down. They were in the end zone two plays later.
G/O Media may get a commission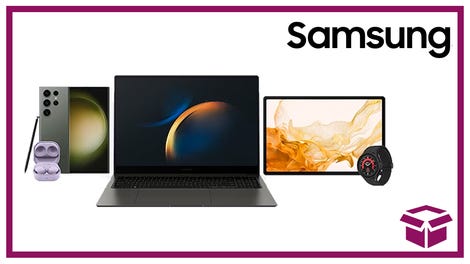 24 hour deals
Discover Samsung - Daily Deal
In the second quarter, on second and 9, the Giants again went with an empty set and five pass catchers, with Barkley split wide right. He ran a go route that helped to clear the middle of the field for wideout Sterling Shepard, who picked up 17 yards here:
About a minute later, on the same drive, the Giants extended their lead to 20-3 on a 16-yard TD pass from Manning to tight end Rhett Ellison. They similarly went with an empty set and spread the field with five pass catchers; this involved including Barkley again out to the right, with Ellison in the slot on his side. Barkley again ran a go-route that took his man away from the middle of the field. Ellison, against the LB Cunningham in coverage, ran a simple skinny post. As soon as he got a step on Cunningham, Manning zipped him the ball just before the pocket collapsed around him. Touchdown:
Finally, there was Barkley's big play. Clinging to a 20-15 lead, the Giants faced a third-and-2 from the Texans' 27 with about four minutes to play. A field goal would still leave the Texans a chance to tie it with one score. This time, the Giants went four wide, with Barkley again out right, where he was matched up by Cunningham all alone. Barkley ran another go route, and Manning put it up for him immediately. Barkley was able to both jump for the ball and use his body to shield Cunningham. It was a crucial first down, and a short time later the Giants scored another touchdown to salt the game away.
For the season, the Giants average 4.09 yards per play when they pass on first down, versus just 2.63 yards per play when they run it, according to the NFL GSIS database. And on Sunday, they were aggressive on first down, with Manning going 10 for 13 passing for 115 yards and a TD.
The Giants also used John Greco at center and replaced struggling right tackle Ereck Flowers with the undrafted Chad Wheeler. Their offense wasn't perfect, and Manning was still sacked four times. But he only saw pressure on nine of his 33 dropbacks (27.2 percent), a substantial improvement on the pressure he saw in Weeks 1 and 2 (34.1 percent), per PFF. But by getting Barkley out of the backfield at the snap, they at least provided a glimpse of what this offense might be capable of doing.