The Golden State Warriors today debuted a new alternate jersey that they're calling "revolutionary," "innovative," and "profound."
The difference between this jersey and other jerseys is that this jersey has sleeves.
The revolutionary jerseys will make their debut on Feb. 22, when Golden State hosts the Spurs, and the world as we know it will certainly cease to exist from that day on, because these jerseys—nay, "adizero NBA short sleeve uniform systems"—have sleeves. They also have an origin story, about the moment that Adidas pitched the Warriors brass on a sure-fire way to make more money off of short sleeve uniform system sales, that reads a bit like satire:
About 10 minutes into Adidas' pitch about an innovative new uniform with sleeves, Warriors' co-owner Peter Guber had seen enough.

"I went 'Wow!' " Guber said of the August 2011 meeting. "It was a very profound change. And I think Adidas presenting it to us and giving us the option to be the first one to do this demonstrates our willingness to be inventive."
Imagine this scenario, briefly: four suited men enter a conference room and set up a poster board on a stand, veiled in a black sheet. The audience leans forward in anticipation. A hand goes to the sheet—"We now present to you"—he pulls—"the future of uniforms." The rooms gasps. "I don't believe it," a CEO whispers. "Sleeves," says another. "Wow!" says Peter Guber.
G/O Media may get a commission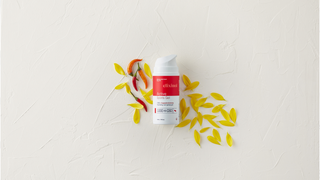 Some good things can be said about the revolutionary short sleeve uniform systems—they are, after all, made by people who take these things very, very seriously—and that is that they are reportedly quite light. The moisture-absorbing fabric (made of 60 percent recycled material) is 26 percent lighter than the sleeveless uniforms, and the fabric allows for a full range of motion in the shoulder. We could spend a moment to reflect on the fact that a short sleeve uniform system that is 26 percent lighter with sleeves could, conceivably, be even lighter without sleeves, but that would not be very innovative, and that would not make the Golden State Warriors "the first team in the modern NBA era to play in something other than a tank top." The sleeveless uniform system would also not qualify as a short sleeve uniform system, because it would not have sleeves.
It also would not spur short sleeve uniform system sales, but that is not the point, anyway.
"We didn't do this for the sales," Warriors president Rick Welts said. "This is all about the image of the franchise and being forward."
It's about the sleeves.
[Mercury News, photo via @WarriorsWorld. With apologies to the University of Evansville.]