Guillermo Rigondeaux—El Chacal, or The Jackal—is by far the greatest fighter in the world today. He may be the greatest fighter of the last 20 years. Unfortunately, he will soon lose for the first time, surely by knockout, and with his defeat will come sighs of relief and a lot of people saying, "I told you so."

Rigondeaux won't lose to a better fighter, because there are none around. He'll lose soon because he'll be forced, through a lack of options both economic and fistic, to overcome obstacles too great for a man of his size and age to handle. Whoever beats Rigondeaux will be much bigger and much younger than he.
Age is the less important issue; Rigondeaux fights in a style that treasures economy, allowing him in, I'd estimate, his early 40s—yes, I know what the record book says—to have lost little efficacy from his physical prime. His genius for the sport has even allowed him to pick up some new tricks during his short paid career.
Size is another thing. Rigondeaux would ideally be fighting at bantamweight: He is a very small man. Move up and move up and eventually there'll be someone who'll simply crush you. The smaller you are, the more each pound means.
Rigondeaux's most recent fight, against Hisashi Amagasa of Japan, was illustrative, both a masterpiece and a disaster. The challenger, competent-plus but unexceptional in most ways, was an unsettlingly big super bantamweight, somehow managing to whittle himself down to 121 3/4 despite having a 5'10 1/2" frame meant to carry at least 20 more pounds. It also turned out that Amagasa and his cornermen were brave—almost messianically so.
Over the course of the 11 rounds he was allowed to stay in the ring, Amagasa undoubtedly underwent a transformative experience—enough of one to cause me to involuntarily conjure memories of two similarly messianic fighters: Duk-koo Kim (Kim Duk-koo) and Johnny Owen.
G/O Media may get a commission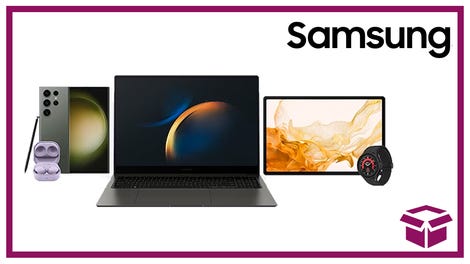 24 hour deals
Discover Samsung - Daily Deal
I'm not an alarmist when watching boxing; I've seen countless brutal fights during the 60 years I've followed the sport, frequently watching from a fighter's corner. Although of the "better to stop it one punch too soon" persuasion, I regard myself as a relatively unflappable observer of whatever takes place inside the ropes.
But, while watching Rigondeaux artfully beat Hisashi Amagasa swollen and nearly shapeless, I couldn't escape the conclusion that I might once again be witnessing a man being slowly beaten to death.
But.
The Amateurs Are Not The Pros
Being a great amateur boxer these days doesn't guarantee that you'll be anything special as a pro. There are different scoring systems, with the amateurs rewarding a technique of pecking disengagement, where quick jabs to the head, followed by retreat, will get you wins. Try that in the pros and two things will happen: the crowd will begin booing before the end of the first round, and someone will grab you, rough you up, and hand you your first loss.
It goes without saying that, to protect their promoters' investments, most Olympic medalists are babied along during the start of their pro careers.
This wasn't the case with the two most highly acclaimed amateurs of recent years: both Rigondeaux (374-12) and Ukrainian gold medalist Vasyl Lomachenko (396-1) were matched tough nearly from the get-go.
Here's the difference between them:
In this third pro fight, Rigondeaux won the WBA-NABA super bantamweight title by knocking out Giovanni Andrade, a veteran of 70 professional fights. Andrade lasted three rounds, having been dropped in the second and third.
Guillermo Rigondeaux boxes Worapoj Petchkoom at the Athens Olympics, 2004
---
Lomachenko was even more ambitious than Rigondeaux, going for the vacant WBO featherweight title against the battle-hardened Orlando Salido (40-12-2), who came in cynically overweight, happily accepted his fine, and then used his size advantage—and a lot of illegal tactics—to knock Lomachenko all around the ring. The amateur star with the 396-1 record was now 1-1 as a pro.

This says nothing bad about Lomachenko, who got a lifetime of on-the-job training from his loss. He fought his ass off under tough conditions. Someone was continuing to look out for him, too: the scorecards somehow made him only a split decision loser in a bout where he had clearly been defeated. It was child's play for his promoter, Bob Arum, to come up with a ready-made narrative that turned the negative of the defeat in his second fight into a rousing positive. Lomachenko was given, and won, another title shot in his next fight, turning him into a world champion with a record of 2-1.
To date, no one similarly powerful seems to be looking out for Rigondeaux.
No small part of Rigondeaux's problem is that influential boxing writers like Dan Rafael and Kevin Iole can look at the single most impressive boxing performance of the last decade—Rigondeaux's virtuosic shutdown of Nonito Donaire—and come up with headlines like "Rigondeaux Bores, but Bests Donaire" or "The loss column: Beating Nonito Donaire won't do much for Guillermo Rigondeaux's popularity." I can see how someone raised on video games, toughman contests, demolition derbies, or bull baiting might find Rigondeaux's performance boring. But boxing writers are supposed to know at least a little bit about boxing.
Even Rigondeaux's own promoter, made grumpy by the defeat and corresponding pound-for-pound rankings demotion of one of his near-superstar clients, voiced his two cents. From the Rafael article:
"It was not a very engaging fight," Top Rank promoter Bob Arum said. "If Rigondeaux would stand and fight, (he) has a lot of power and a lot of skills, but running the way he does really makes it not a watchable fight."
Arum is also quoted elsewhere as telling Rafael, in reference to the question of whether HBO would continue to televise Rigondeaux, "Every time I mention him, they throw up." Arum, as some may recall, is the boxing genius who opined that another of Top Rank's stars, Kelly Pavlik—remember him?—was a greater fighter than Marvin Hagler.
The Runner Who Doesn't Run
The thing is, Guillermo Rigondeaux does stand and fight. He stays right in the pocket, always within easy range of landing his punches. And within range of being hit. He backpedals to draw fire, but by no coherent definition is he a runner. Still, in the contemporary parlance of boxing, almost every fighter who is hard to hit and is unwilling to trade punch for punch risks that defamatory label "runner." He's a runner. He won't make a fight. Guys who lose embarrassing decisions, flailing after thin air all night, can say, "All he did was run. He wouldn't stand and fight with me." The most recent example of this narrative line came from Manny Pacquiao, who invoked it after his one-sided loss to Floyd Mayweather—manifestly, whatever his many flaws, not a runner.
In the popularly held conception of boxing, a runner is a coward, thus not a real man. Label a fighter a runner, and you can dismiss him as a box office draw. You then don't have to fight him, citing economic concerns. Everyone can understand risk/reward issues.
Guillermo Rigondeaux connects against Ricardo Cordoba, 2010.
---
It's one of the easiest things to call a fighter who beats you, but isn't willing to take the punches you've got to take. Two of Sugar Ray Leonard's greatest opponents, Roberto Duran and Marvin Hagler, blamed their losses to Leonard on his unwillingness to stand and fight with them.

Back when we were business partners, Pat Petronelli, who managed and trained Hagler, told me that Hagler would return to the corner between rounds during the Leonard fight saying, "He hits like a pussy." He was unable to entertain the thought that he might be losing to a guy who wasn't actually hurting him and was unwilling to trade even-up.
In point of fact, Rigondeaux has the most developed arsenal and defense system in boxing today. He's a southpaw, a stance which alone gives a lot of his opponents trouble. Rigondeaux fights with his right shoulder well forward, his body leaving little in the way of a target. For the most part, the right is held high, protecting his chin, although he will occasionally drop his guard to invite attack. He varies the power of his punches, he throws ghost punches (a Cuban amateur program specialty—a nearly dreamlike pitty-pat that serves as a palimpsest for the jackpot shot to follow), he throws sneak left leads, he feints constantly, he can parry and pick off punches like Jack Johnson incarnate. Rigondeaux knows the advanced trick of blinding opponents with right jabs, delivered deliberately slightly short, behind which he will immediately bring up a slicing left cross. Nobody has better punch placement; any liver shot he lands will end a fight. His sense of where he is, relative to the ropes, surpasses even Floyd Mayweather's. And, although he fights in a classic, nearly formal style, he can dip and dodge like Pernell Whitaker.
This Magic Moment
Rigondeaux gets knocked down. In the Amagasa fight, in the middle of the one-sided slaughter, that happened twice, both within seconds of each other during the seventh round. Rigondeaux had, uncharacteristically, begun to showboat a little, combining flashy defensive moves with significantly damaging punches. Overconfident, he briefly lost focus. The first knockdown—a desperate straight right hand that landed on the button and dropped Rigondeaux hard on the seat of his pants—occurred at the 2:35 mark, and it produced an extraordinary amount of information in the next 25 seconds, with a deluge more continuing into the round following.
First, an invigorated Amagasa jumped in the air, then leaped onto the ropes in celebration while Rigondeaux waited at center ring, slightly disbelieving, pointing to the slick advertising under his feet. He seemed to be indicating that the knockdown was not legitimate. After a standing eight, the fight resumed, and a fired up Amagasa attacked aggressively as Rigondeaux attempted to tie up. A wild, not very hard clubbing left to the back of the head combined with a shove put Rigondeaux down again. He gestured imploringly to the ref; again he believed that the knockdown wasn't genuine. He was probably right, but he then formally bowed in acceptance. The bell rang.
For the first minute of the eighth round, Rigondeaux trotted out some tricks not taught to Cuban trainers in their Olympic boxing programs. You had to wonder where he got them. He moved in and out, roughly shoving Amagasa into the range he wanted him to be. He rabbit punched, reaching around with a looping left. Amagasa, dead game, was still very charged from the previous round, but took a series of hard shots just before the one minute mark. He then missed all four punches of a combination, and was punished for his temerity. He connected with a hard right—his only really good punch of the round to this point—and was straightened up and nearly dropped by Rigondeaux's counters. Amagasa's moment had passed. From then on, he withstood a progressively disquieting ordeal, his well being in serious danger by the time his cornermen had the sense to stop the fight before the final round.
Versus Nonito Donaire
Before it took place, Rigondeaux's fight with Nonito Donaire, who was the current BWAA Fighter of the Year and putative successor to Manny Pacquiao's international superstar mantle, was seen as an interesting matchup that would almost certainly go to the bigger, stronger, harder-hitting, more tested, and far better connected boxer.
Although not viewed as a mismatch by any means, the general consensus was that although Rigondeaux might well outbox Donaire for a while, he wouldn't be able to hold him off for the whole fight.
Donaire's bona fides had been established under extreme fire, beginning with his one punch wipeout of the to that point indestructible Vic Darchinyan. Rigondeaux had already been dropped at lighter weights in the pros; if the granite-chinned Darchinyan could be knocked loopy by a single punch, how could the Cuban hope to withstand Donaire's power?
The Rigondeaux-Donaire fight began cautiously, with the fighters showing mutual respect. However, it soon became apparent that there was nothing Donaire could do that Rigondeaux couldn't do better. By the end of the first round, he was sharpshooting counterpunches every time Donaire attempted to lead. The counters got harder and more frequent over the next few rounds, and then Rigondeaux started adding combinations to them, hurting Donaire enough to make him gun shy. Before the fight reached its halfway point, it was essentially over.
Donaire never quit exactly, but he grew confused and dispirited as things unwound, getting jarred by punches coming from trajectories he couldn't understand. In the corner, his trainer Robert Garcia was equally befuddled. Garcia is a good trainer, yet could think of no useful advice to give Donaire. The fight became increasingly one sided as it progressed.
But.
In the 10th round, Nonito Donaire knocked Guillermo Rigondeaux down. The fight had turned rough that round, with a lot of holding and hitting. Just prior to the knockdown, Rigondeaux had landed a flawless forearm to Donaire's neck, then returned to roughhousing. Trying to hold Rigondeaux off, Donaire connected with a very hard left, thrown with plenty of weight behind it. As he did in the later fight with Amagasa, Rigondeaux went down on the seat of his pants. He got right up, and immediately asserted himself. By the end of the round, Donaire had returned to fighting with trepidation. He understood that, momentary success aside, getting into a war with Rigondeaux would get him knocked out. So he opted not to try.
Rigondeaux's next opponent, Joseph Agbeko, also opted not to try. Far less than a round was required to convince Agbeko, known as "King Kong" for his physical strength and overall fearlessness, that the prudent approach to surviving unharmed was to adopt a passive approach, essentially asking, "If I don't try to bother you, will you let me live?" It worked: Agbeko made it through all 12 rounds, losing every one of them on all three scorecards. He didn't return to the ring for another year and a half.
The Other Part Of The Problem
Rigondeaux doesn't give people what they want. He does what he wants. There's a lot of nonsense surrounding the need for fighters from outside the United States to speak English. The prevailing theory is that without doing so they can't become PPV stars. Rather than attempting to educate viewers on the prowess of boxers who speak solely in Spanish or Russian, pressure is put on the fighters themselves to take time to learn to smile into the camera and manage, "Thank you HBO" or "I want thank Showtime." This unfortunate xenophobic bullshit is encouraged by both networks through the on-the-air urgings of their announcers Jim Lampley and Jim Gray. Rigondeaux seems resistant to jumping through this sort of colonialist hoop.
Rigondeaux also doesn't "go in for the kill" in any kind of cinematic way. His expression never changes—there's no snarling or sneering just before the knockout punch. Telegraphing what he does would seem vulgar to him, I think. There's an aesthetic attached to making things look effortless, to not degrading the contour of your fighting line by deviating from your rhythm. Occasionally, Rigondeaux seems to refrain from knocking out opponents he could knock out. Perhaps it's because in order to do so, he would have to become momentarily less of an artist.
My sense is that, secure in who he is and what he can do, Rigondeaux will not change the way he fights, preferring to wait for the fans to eventually come to him. Although he has strong advocates among the cognoscenti, it's likely that his wait will be in vain.
Guillermo Rigondeaux lands on Teon Kennedy, 2012.
---
Boxrec.com doesn't currently rate Rigondeaux in its active fighter Top 10 list. It doesn't even list him as the number one fighter in his division, placing him behind the very good Irishman, IBF champion Carl Frampton. Frampton himself has acknowledged that, without beating Rigondeaux, he can't be considered the best fighter in his division. But he won't even fight Rigondeaux in Belfast.

Rigondeaux—like, until recently, his countryman Fidel Castro within Cuba—is a man whose name dare not be spoken by those who fear having occasion to deal with him. When you listen to post-fight interviews with champions anywhere near his weight class, he is never mentioned in the roll call of "I'll fight anyone" opponents. Although the intention is to render Rigondeaux a non-factor—even a non-person—most people within the business of boxing understand that he's not mentioned because even fellow champions are scared to death of him.
One reason for this fear. Rigondeaux operates at such a sophisticated level that other boxers have a hard time understanding what's being done to them—exactly how they're getting beaten up. Who would want to fight someone who you know will beat you up, probably for a long time, before killing you with something you never see coming, meanwhile embarrassing you at every step along the way?
Lately there have been rumors floating around that Al Haymon has been thinking about signing Rigondeaux to fight for Premier Boxing Champions. This would be a good thing for both parties. As brilliant a strategist as Haymon appears to be, he has proven to be a horribly poor judge of which fighters have star potential, not yet picking a winner. Floyd Mayweather was already established when Haymon acquired him, and—Mayweather's praise for Haymon notwithstanding—Floyd built himself.
The PBC fighter generally regarded as the most promising prospect for stardom, Keith Thurman, is a relative novice—a vastly overrated puncher with technical deficiencies, stamina issues, and a tendency to withdraw when confronted by return fire. As I wrote this, he was scheduled to fight Luis Collazo—a fight that was engineered to get him another knockout win (which he desperately needed, and basically got) and to make him look very good (which it did). In the big picture, none of it matters: Keith Thurman won't hold up at the elite level.
PBC needs to sign fighters who are good enough to not require narrative to promote them. Guillermo Rigondeaux needs a promoter who can, through narrative, explain to fans why he is unquestionably the best fighter in the world. So let's hope the rumors floating around are true.
Meanwhile, the best fighter in the world will continue trying to lure other champions into the ring with him. He will keep looking for work.
---
Charles Farrell has spent most of his professional life moving between music and boxing (with a few detours along the way). He has managed five world champion boxers and has 30 CDs listed under his name. Farrell is currently at work on a book of essays about music, boxing, gangsterism, and lowlife culture; a boxing anthology edited by Mike Ezra and Carlo Rotella; and a TV series, Red House, based on events from an earlier part of his life. He can be found on Twitter at @cfarrell_boxing.

Tune in to hear Farrell's appearance on The Adam Carolla Show Monday, August 3 at 5:00 Eastern.