The Cleveland Cavaliers suck. They can't play defense. They're accusing each other of faking sick. And while it has become ritual for this team to endure a prolonged stretch of eating shit in the regular season before getting their act together in time to brush the rest of an eternally weak Eastern Conference aside in the playoffs, this Cavs outfit feels uniquely incompetent and dysfunctional in ways that trading for George Hill will not solve. They have no chance of beating Golden State, and more than a few professional Basketball Knowers believe that LeBron James, due to be a free agent, will get the fuck out of there after this season.
Now, if that's the case, this seems like a good time to propose the un-proposable. That's right: I'm talking about letting LeBron get together with Cavs brass and engineer a way to trade him somewhere for the rest of the season in a deal that would airlift LeBron out of that shithole AND give Cleveland an extra pick or two, instead of being left with nothing when LeBron walks out the door. Everyone wins! Well, I mean, except for Cleveland. That thermonuclear hot take is the subject of this week's Deadcast.
Oh, but there's more! Yes, Roth and I also talk about the conference championships, alt-right worshipping tennis bros, rick drunk people, and we answer YOUR questions about unsubscribing from spam, Papa John, bad parking parents, Alex Trebek, and more.
And speaking of more, there is even MORE more in store for you, my friend. Because next week, the Deadcast is gonna be broadcasting LIVE from the Super Bowl. Yes, it's a big ol' podcast party, and you're invited!
Wednesday, January 31
Amsterdam Bar & Hall.
6 W 6th St, St Paul, MN 55102
Doors at 7 p.m.; Podcast at 8 p.m.
Tickets $10 (includes three free drinks, buy them here or at the door)
If you plan on coming and you want your question answered right in front of your face, email me your question with MINNESOTA DEADCAST in the subject heading. Got all that? Neat.
G/O Media may get a commission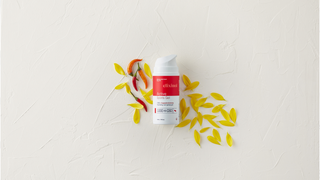 You can also listen at iHeart Radio, Stitcher, Spotify, NPR One, Apple Podcasts, or GooglePlay. And don't forget to email us tips and/or general complaints at deadcast@deadspin.com. Have fun out there.