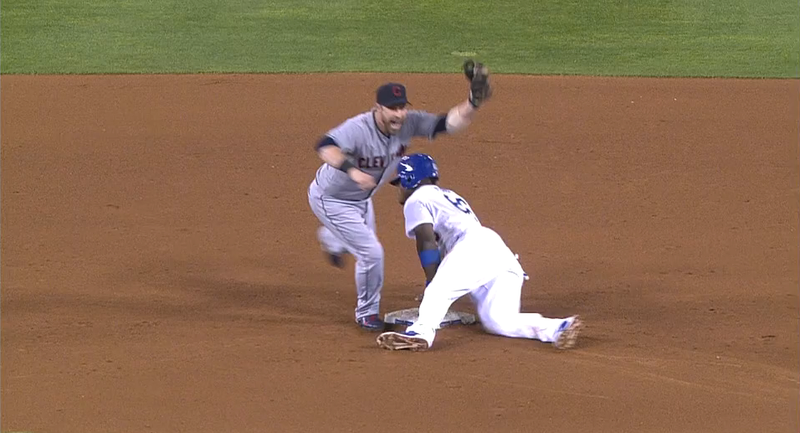 It took two umpire reviews, but the Cleveland Indians pulled off an unusual, exciting triple play on the Dodgers tonight. See if you can follow along.
In the bottom of the fourth, Dee Gordon was on third, Yasiel Puig was on first, and Adrian Gonzalez was batting. Gonzalez flied out to left fielder Michael Brantley. Gordon attempted for home, but Brantley threw him out. Indians catcher Yan Gomes got up and saw Puig trying to take second, so he threw to Jason Kipnis. The umpire called Puig safe.
But wait! Indians manager Terry Francona challenged the call at second. Umpires went to replay, and overturned their ruling. Puig was out for the triple play.
But wait, again! Dodgers manager Don Mattingly came out to challenge the tag on Gordon at home, which meant the game entered DOUBLE CHALLENGE MODE. Runs are now worth two each! Managers have to bat! People in the stands vote on pitching changes!
OK, not really. The umpires reviewed the play at home but upheld their call, confirming the Indians' odd 7-2-4 triple play.