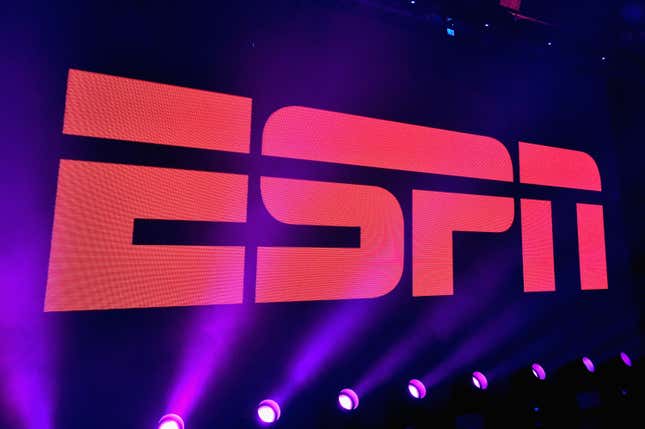 I guess I'm old enough to start a column with "kids these days" because I actually have a "kids these days" moment. Before you could break down, clip and analyze every pick and roll of a Wednesday night Pistons-Wizards game, kids these days don't know how hard it was to rewatch your favorite games let alone any game.
Waiting for a rerun of an instant classic or any classic on ESPN Classic, which is getting shut down at the end of this year, was like waiting for that one song you didn't own to come across the radio (for me, that was DMX's "Ruff Ryders' Anthem").
If you had a craving for, say, the Nebraska-Miami 1995 Orange Bowl and you didn't have a bootleg VHS your dad made (perhaps you wore it out, but you can now find it on YouTube, so it's cool), you could bask in its glory all over again when ESPN Classic did college football week, but you'd have to wait out the games to get to it. Apologies to my editors for getting sucked down a rabbit hole, but who wouldn't want to watch the entire game after that Bob Costas intro knowing what happened?
You could get season wrap-up videos that had game-by-game highlight reels, but those were cut with baby powder, and I need to ingest every touchdown of that 62-24 Fiesta Bowl thrashing of Florida in its purest form. Even though ESPN Classic would lean toward more competitive matchups than those, they would inevitably find a game that would grab enough of your dad's interest to watch during commercial breaks of Tombstone on TNT.
It's hard to remember an ESPN that ran the last SportsCenter of the night on repeat until like 10 a.m. and then would switch over to NFL Films programming until the 5 p.m. SportsCenter or a game. It's even harder to imagine a channel that plays reruns of games you can find anytime online (which is why they're shutting it down, you dolt).
G/O Media may get a commission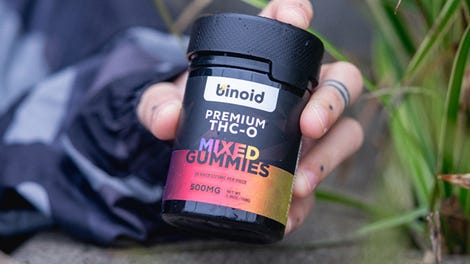 25% Off + Free Shipping
Binoid THC-O Gummies
The Classic had more than that initially, though. The SportsCentury list of the 50 greatest athletes of the 1900s was revered programming even though it's a list, and the internet has done to lists what it did to fleeting moments of joy. Happiness and rankings lose meaning when you're constantly inundated with them.
Even those SportsCentury episodes are on YouTube right now. Look at how sharp host Chris Fowler looks in some kind of gray patterned jacket, light yellow shirt, orange tie and black pants in this Mike Tyson episode.
Continuing the theme of adjectives my grandparents use, the Classic had some slick shows. I don't know if that's how I'd describe Stump the Schwab, but the fact that they were even trying shows like that indicated the depth of ESPN's coffers before the Great Recession.
Honestly, I probably haven't had ESPN Classic since about 2007-08, and I absolutely don't have it now. Once ESPN realized it wanted to be a 24/7 news outlet and opted to try to fill its channels with fresh content — for better or for First Take — it's hard to see where ESPN Classic fit in outside of being an overflow option if games run long. Why commit personnel and resources to a channel dedicated to old news?
All of its content, like this article or your favorite song, is free right now online anyway.
So don't tell me you're bored EVER! We suffered through Chumbawamba and Celine Dion's "My Heart Will Go On" for hours on end to hear 3 minutes of edited DMX. We just sat there and doodled or something, listening to the fucking radio. Oh, what's that, you want to play the new Adele again? How about six hours of Three Doors Down and "All Star" by Smash Mouth and then you'll get your fix.
That'll do, ESPN Classic, that'll do.