For a team that reportedly doesn't actually want to trade disgruntled star Jimmy Butler, the Minnesota Timberwolves sure seem intent on wasting everybody's time. The Ringer's Kevin O'Connor reported that Minnesota asked for Ben Simmons from Philadelphia, which is not ever a thing that's going to happen. As you might expect, those particular trade talks, to which the Sixers presumably responded with the Kawhi Leonard laugh, are dead.

Butler, entering the final year of his contract, demanded a trade nine days ago, but all reports have been that Wolves coach and president of basketball ops Tom Thibodeau does not want to part with Butler. Last week, ESPN reported that Minnesota's front office wasn't even asking other teams for specific offers, when they call to find out what it'd take to get Butler. This week, ESPN says the Wolves' proposals are outlandish, which is assumably intentional.
The Minnesota Timberwolves' asking price to trade All-Star forward Jimmy Butler remains quality veterans, top prospects, future assets and salary-cap relief, which is presently too steep of a package for interested teams, league sources told ESPN.

[...]

Teams pursuing Butler remain skeptical of Thibodeau's desire to execute a trade, believing that he's making counterproposals that Thibodeau knows teams will never accept.
It should be noted that "quality veterans, top prospects, future assets and salary-cap relief," are literally all of the things that can be traded.
Late last week, it looked like there might be a break in the impasse, when Wolves owner Glen Taylor told other owners that they should contact him directly if they want to make an offer, bypassing Thibodeau. I don't know if that's happened or to what extent, but it's excellent that a simple trade demand could wreck not only the Wolves' locker room, but their basketball operations too.
G/O Media may get a commission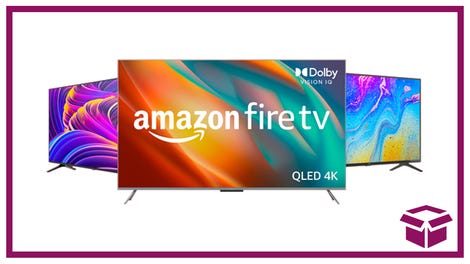 Ooh. stunning.
New Amazon Fire TVs
The Nets, Knicks, Kings, Wizards, Mavs, Rockets, 76ers, Cavs, Clippers, and Heat have all been reported to have varying degrees of interest in acquiring Butler, with Miami currently the most aggressive, by multiple reports, and Butler's stated desire is to go the Heat. But, per ESPN, Minnesota's counteroffer to the Heat was "a non-starter."
Opening night isn't for another two and a half weeks, so there's plenty of time left for Minnesota to make unrealistic offers to every team in the league.