All the conditions seemed fit for Rafael Nadal. After so many hardcourt disappointments, a return to his dream surface, red clay, where every ball sails slow and high; a tournament where he's posted a merciless 58-4 record in his career; no Roger Federers looming in the draw. Basically an invitation to loosen up, crush some heavy groundstrokes, track down every ball, and ease towards his first title of the year after losing in three finals. And that is exactly what the world No. 7 did to start his second-round match at Monte Carlo, serving world No. 45 Kyle Edmund a hot bagel in the first set.
But then Edmund unleashed the same hidden, hard-to-read forehand that gave Novak Djokovic fits back at Indian Wells, and slugged himself right back in the match, claiming the second set 7-5. On its face this question feels absurd, but whose forehand looks scarier in this point: Rafael Nadal's, or Kyle Edmund's? Whose is looking a little shallower, a little more hesitant than you remember?
Edmund continued playing well in the third set, managing to break Nada's serve and even winning points where Nadal did nothing wrong.
G/O Media may get a commission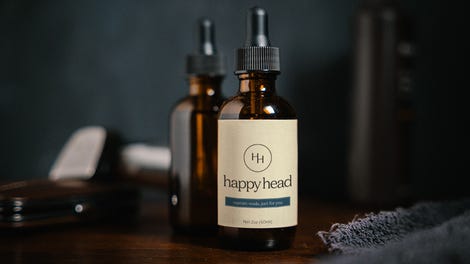 The real observation here is that Nadal, even in slow decline, still does very little "wrong"; he's still a rabid ball hound who sends every ball back slathered in spin. He just doesn't do the "right" stuff as consistently or as commandingly as he once did. If that ball starts falling shorter and shorter, he's susceptible to any player who can step into the court and flatten it out, as Robin Soderling famously did back in the 2009 French Open, and as Edmund hinted today.
Still, Nadal avoided a season-spoiling upset by sealing up the third set to win 6-0, 5-7, 6-3. In the next round he'll get Alexander Zverev, which is about the worst luck the Monte Carlo draw could have dealt him. Zverev moves smoothly on clay and stands 6-foot-6, so Rafa's topspin will bounce right into his ideal strike zone.
It's premature to ever rule out Nadal on clay, but today he got a real scare, very similar in structure to the one that Djokovic survived yesterday. If I'm Federer, watching my rivals stumble this week, I'm cutting all mealy-mouthed talk of sitting out the French Open—"I don't think I will skip it, but I will have to see in, say, four or five weeks how I feel when I get on the clay, how my mood is"—and sipping some warm tea.