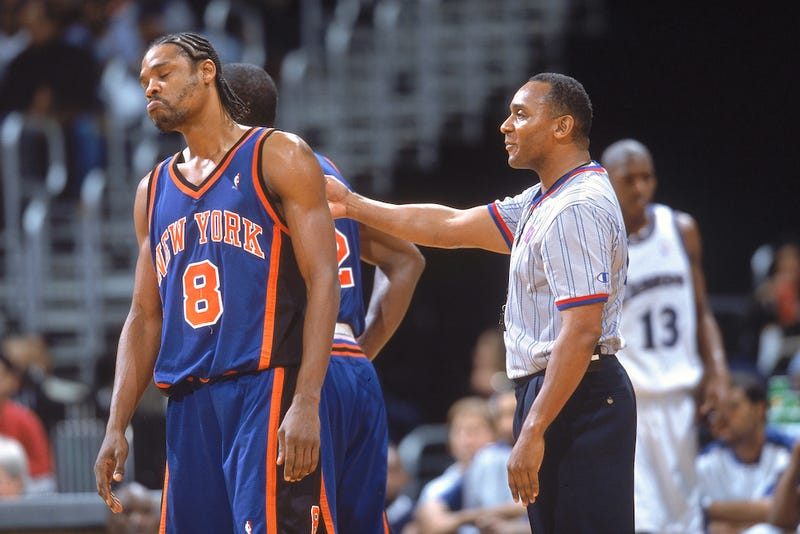 It almost didn't happen (again), but the Knicks were able to hold off an increasingly uncomfortable fourth-quarter comeback from Boston to advance past the first round of playoffs for the first time in more than a decade.
2000 was a long time ago. Lots of crazy things happened the last time the Knicks won a playoff series. Like:
Carmelo Anthony was in high school. [ESPN]
Mel Gibson asked What Women Want [Wikipedia]
It is announced that Melissa Ethridge's children were fathered by anthropomorphized Walrus, David Crosby. [Wikipedia]
Nine Days releases the song "Absolutely (Story Of A Girl)." [Billboard]
The New York Yankees beat the New York Mets in the World Series. [MLB]
The St. Louis Rams barely hang on to beat the Tennessee Titans in Super Bowl XXXIV. [NFL]
Dora The Explorer debuts on Nick Jr. [Wikipedia]
The New Jersey Devils beat the Dallas Stars for the Stanley Cup [NHL]
Will Smith had a child and named her Willow. [Wikipedia]
The 106th Congress is elected. Nothing else important happens in U.S. politics in 2000. [Wikipedia]
Marcus Camby helped the Knicks win a playoff series. [USA Today]
Crazy times, New York. Enjoy and savor it. You never know when it will be a long time between when you do something again.
Photo Credit: Getty