About one quarter of the way through this NBA season, the Los Angeles Lakers shockingly appeared to be a somewhat competent basketball team. They began the season by winning 10 of their first 20 games, beating the Rockets and blowing the doors off of the Golden State Warriors in the process. D'Angelo Russell was looking more and more like a foundational point guard, Julius Randle was playing like the sort of burly rebound magnet he was supposed to be, and Nick Young was not a complete and utter drag on the on and off-court fortunes of his team.

Since then, they've picked up as many wins over their most recent 47 games as they did over their first 20. No longer in credible contention to rise up out of the Western Conference toilet and win the eighth seed, L.A. has become more than happy to tank out the rest of its season. And why not, seeing as how they owe their draft pick to the Sixers if it falls outside of the top three?
What's remarkable about the Lakers' ongoing tank-job is how open they are about it. They started this spiral before the potential ownership coup in L.A. and before Magic Johnson and Rob Pelinka were hired, and it's only become more pronounced since. It seems the new power structure wants as clean a slate as possible. Here is a one-play summation of the team's 2017.
Last night, they had the Nuggets on TNT. What better place than a nationally televised game at altitude to hand 10-day-contract-haver David Nwaba his second career start and play him 19 minutes, instead of starting a healthy D'Angelo Russell? The game before, Jordan Clarkson was the one to make way for Mwaba. Coach Luke Walton chalked the changes up to the need to experiment with different lineups, which I suppose is a more palatable way to say they wanted the competitive part of the game over with very quickly. It worked out last night, as the Nuggets coasted to a 67-43 halftime lead.
G/O Media may get a commission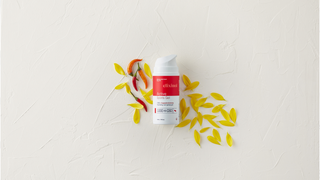 The second half didn't end so well either.
The backcourt isn't the only part of the roster getting tinkered with. The Lakers have slowly started phasing out every decent player on their roster. Luol Deng is on the inactive list and hasn't played since February. Timofey Mozgov got shelved today. Hell, Tarik Black has moved to the bench in favor of rookie Ivica Zubac. As Zach Lowe noted on his podcast, even playing Nick Young now carries too much of a risk of helping the team win games.

This strategy has helped the team get their raft of young dudes on the floor more. Brandon Ingram has spent March playing much more than usual, topping 40 minutes twice, and he's scored in double digits five games running. Zubac, the aforementioned Bosnian big dude, had the best game of his career last night. However, all this helpful losing doesn't come for free.
Boston is all but guaranteed the best chance at winning the lottery since Brooklyn owes them their pick, but L.A. currently leads the "race" for second. The Suns, Magic, and Sixers have started to play themselves out of the very bottom of the standings, and L.A. couldn't be happier about it. Holding the second spot gives them a 55.8 percent chance of keeping their pick, instead of the 29.2 percent chance they'd have at fifth where the Sixers currently are. Given that the upcoming draft is rated highly among scouts and features three obvious top picks, the Lakers will probably continue to do everything they can to keep on getting owned. Their players don't seem to enjoy this much, but hey, if you have a chance to prove LaVar Ball right and draft his son, why not?