At the start of the day, the Los Angeles Lakers were feeling pretty good about their chances at signing free-agent forward LaMarcus Aldridge. They were even the first team on his meeting schedule! Of course, that meeting didn't go as well as they thought it did, and now we're starting to hear why.
G/O Media may get a commission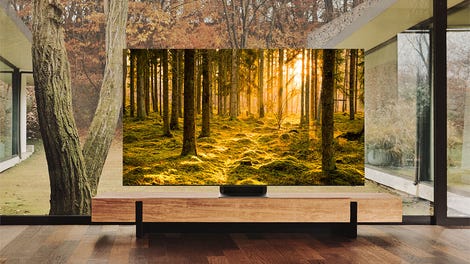 Up to 40% off
Samsung Smart TVs
So this is how I know imagine that meeting going:
LaMarcus Aldridge: "So how do you guys see me fitting into the offense?"
Jim Buss: "LaMarcus, baby, we'll make you a star here! You can be in movies! Don't you want to be in movies? How about an episode of Ballers?"
Byron Scott: "Don't you think basketball was more fun when every game was 82-79? Three-pointers are stupid!!!!!! What's an iPad??"
Kobe Bryant: "Come play with me and I'll teach you how to be a winner, and not so much of the spineless piece-of-shit coward that I can tell you are just by looking at your stupid fuckboy face."
[LaMarcus Aldridge leaves]
Good job, Lakers.