Last week, Brice Plebani stopped by the Seat Pleasant Activity Center in Prince George's County, Md., to drop off a graduation invitation.
Plebani will be a featured speaker, and a member of the graduating class, at Georgetown University Law Center's commencement. He wanted to make sure that Taras "Stink" Brown, who coached him on the P.G. Jaguars, a dynastic youth basketball team based at the center, would be coming to see him get his sheepskin.
"I'll be there!" Brown told him, amid smiles and hugs.
Plebani, 25, admits that his latest academic accomplishment makes him and his parents happy. But he'll also tell you that as a kid he wasn't much for pondering torts or thoughts of graduating atop a prestigious law school. He dreamed about basketball. The Seat Pleasant courts—and the lessons he learned playing under Brown and alongside other adolescent dreamers—will likely come up when he gives his speech to fellow graduates, a role he got for basically being named MVP of his class.
The Jaguars' old haunts got a shout out in another, higher-profile speech given recently by a teammate of Plebani's from back in the day.
"I come from a small county outside Washington, DC, called P.G. County," said Kevin Durant, while accepting the 2014 NBA Most Valuable Player award.
G/O Media may get a commission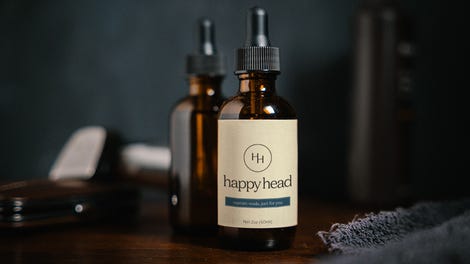 Durant wasn't the only Jaguar to go far, hoops-wise. The squad also had Michael Beasley, the brilliant college player whose talents hide his peccadillos less with each passing year.
"These dudes were pros," Trevor Brown, who would later coach Durant in high school at National Christian Academy, once said about his reaction to first seeing the Jaguars play. "This was eighth grade, and these dudes are pros."
The squad was well regarded in its day—Taras Brown kept them together long enough to win various national youth hoops championships and beat the crap out of AAU squads across the country on barnstorming tours—but has since acquired near-mythical status, with two of its kids growing up to be high school all-Americans and NCAA players of the year and NBA lottery picks. Another Jaguar has gotten some hoops renown, too, though not as much as scouts predicted for him: Fellow Jaguar Chris Braswell had his college playing days stunted by academic issues, but ended up garnering some All-Atlantic 10 nods while playing at UNC-Charlotte. According to a former high school coach, Braswell is now playing in Japan.
Plebani went on to a fine scholastic athletic career, with 10 letters in high school and a run as a quarterback at Georgetown, but nothing on his sporting resume leaves the impression that his boyhood association with the Jaguars does. Plebani's Georgetown bio says his "SAT score placed him in the 99.7th percentile nationally." Given the quality of the institution, there's a chance somebody in his class is among the .03 percent that tested better than him. There's a much lesser chance, however, that any of them had the on-court brushes with greatness that he did at such a young age.
"When I tell people at law school I played with Kevin Durant and Michael Beasley, they tell me I need to make up a better lie, because there's no way that's possible," he says. "And I see that. What are the freaking odds that I would end up on a team that was so good?"
Plebani was an unlikely Jaguar. He came to, not from, P.G. County. He grew up in Chevy Chase, a lily-white, well-to-do D.C. neighborhood, and attended Sidwell Friends School, a Quaker school best known for schooling the offspring of the city's politically connected. (The Obama girls are current enrollees; a little Gore and a Clinton preceded them).
"I was going into middle school, and was playing in a rec league and scoring 20 points a game," says Plebani. "I wanted something better. I saw an ad in the paper that an AAU team was looking for players, so I went to the tryout. I didn't know anything about the team."
He was 12 years old at the time.
Geographically, Seat Pleasant is just a dozen miles from Chevy Chase, but the distance between the two places seems far greater demographically. The median household income of Seat Pleasant is one-third that of Chevy Chase, and Seat Pleasant is blacker than Chevy Chase is white. Over the last generation, though, there's been no better place on Earth to play basketball. Durant was the Da Vinci of the county's hardwood renaissance, but he and Beasley are far from alone; other notable hoopsters with ties to the county in this era include Ty Lawson, Jeff Green, Roy Hibbert, Jarrett Jack, Sam Young, Nolan Smith, and Victor Oladipo.
Brice's father, Jon Plebani, was a lobbyist. Growing up in Harrisburg, Pa., he knew that "all the jocks" in town traveled to the rough working class neighborhoods because that's where the talent was. And in D.C., while working on Capitol Hill as chief of staff for former Rep. William Gray (D-PA), whose congressional district included portions of Philadelphia, he heard Gray tell tales of Bill Bradley improving his game by commuting from Princeton to downtown Philly during the summer to play in the top-shelf Baker League.
So when his 12-year-old kid told him that the Montgomery County rec leagues weren't so fun, and that he thought he should try out for a squad in Prince George's County, dad said sure.
The chance to expand the kid's cultural horizons also factored in.
"If you live in northwest DC and you go to Sidwell Friends," says dad, "there are a lot of things that you can miss."
Brice Plebani still remembers lots about tryout day, like blocking a shot from Durant, who had been with Brown and the Jaguars since he was 9 years old, and hitting his first shot in front of Beasley. He was youthfully oblivious to whatever social and cultural significances grownups would lend to the scene, and just recalls being happy with his performance.
"I felt like I belonged," he says.
Brown invited him back. What followed was more than two years of pilgrimages to P.G. County for an amazing hardwood apprenticeship.
Seat Pleasant wasn't easy to get to from downtown D.C. during the week. ("I took two trains and a cab ride to get to every practice," Plebani says.) The commute, though, was nothing compared to the punishment the coach doled out. Brown laughs as he recalls the four-hour practices, which included constant drills in the 2-2-1 full court press, plus sending everybody on marathon crab-walks and trips over to L Street and Balsamtree Drive to go up and down the steep grassy knoll that Durant often refers to as "The Hill." The workouts paid off.
"We didn't lose a whole lot," laughs Plebani.
Both Plebani and Brown describe a Bad News Bears-esque presentation on game days.
"We had no money," says Brown, "but we'd play all these teams in tournaments that had the nice warmups and the nicest jerseys, and they had all their parents in the stands with these knockers to bang together and make noise. And we'd walk into the gym and we've got these ugly jerseys and no warmups and maybe six or seven parents on our side, and people laughed at us because we couldn't even dress, and because Kevin was so tall and so skinny and Brice is white, and Mike, who used to have this huge Afro, just looks like he's crazy. But then the games would start, and by halftime those parents weren't using those knockers or making any noise at all. And at the end of every summer, I'd count up and we had won like 50 games and lost like six."
Anybody who has ever watched youth basketball knows how ugly games can get if one team has a good full court press. The Jaguars had a good full court press.
"You see how long Kevin's arms are now? They were just as long in middle school," says Plebani. "No 12-year-old is going to throw over Kevin Durant."
Brown sometimes had to face down angry parents after blowouts. "Some team from New York came down and we beat them 98-7," he says. "After the game, I'm told that was 'disrespectful.' I would say, 'We're good. I'm playing every kid I got. What if your kid was coming off the bench? Would you want me to tell him not to try?'"
Plebani was not a starter with the Jaguars, but there was plenty of playing time for everybody on the roster. He remembers the 98-7 game, too, for different reasons: "I missed a layup at the end of that game," he says. "So we'd just won by 91 points, and nobody was celebrating. My whole team was mad at me. They wanted 100."
He was occasionally made aware of his race. He got "Larry Bird!" and "Steve Blake!' from the stands. Durant and Beasley, after a lengthy discussion, decided he was Toni Kukoc to their respective Michael Jordan and Scottie Pippen.
Watching Durant work up close, even as a kid, remains something Plebani says he thinks about all the time. "I'll never work as hard at anything as Kevin worked at basketball," he says.
Beasley was memorable for different reasons. Brown says Beasley stole the pizza meant for the whole team after his first practice as a Jaguar, then came back the next week and confessed to all his teammates. And his worldview kept the rest of the team entertained during all the hours the kids spent together on road trips for tournaments.
"We were sitting around and somebody said to me, 'You go to a Quaker school, right?'" says Plebani. "I say yeah, and Mike's nodding his head, too. So everybody jumps him, like: 'Mike, you don't know what a Quaker school is!' And he goes, 'Yeah, I do! They're the people who build the oatmeal boxes!' To be honest, after going to a Quaker school myself for 12 years, I'm still pretty iffy on what it is. But Mike was so sure of himself."
There comes a time when childish things must be put away. Brown disbanded the team as Durant went over to play high school ball at National Christian Academy. "I didn't want to hold the kids back," he says. "They were too good."
The Jaguars have a presence in the Seat Pleasant Activity Center. There's a big room called Durant's Den, full of trophies, big screen TVs, arcade-worthy video game machines, and a foosball table. (In case anybody wondered who subsidized all this, three game-show sized checks written to the center totaling $125,000 and signed by Durant hang on its walls.) Durant, who's made comments about being peeved by being taken after Greg Oden in the NBA draft, filmed a fab commercial for Nike at the center in which he's the top pick in "The Seat Pleasant Draft" for a pickup game on his old court.
Durant wears a number 35 jersey in honor of Chucky Craig, the Jaguars assistant coach/bus driver and rec center staffer who was murdered in P.G. County in 2005 not long after the team broke up. (Chris Braswell also wore #35 at UNC-Charlotte for the same reason, and listed Craig as his father on his athletic department bio.)
Beasley went on to Kansas State, where he had one of the greatest college freshman seasons ever, but his oddball side has taken control ever since he turned pro. He stays in Maryland in the NBA offseason, Brown says, but doesn't stop by or call anymore.
Plebani says he'll always stay in touch with Brown, and texts with Durant. Brown says he tries not to show up at Durant events because it inevitably leads to other former coaches and family members squabbling over who deserves the most credit for KD's basketball genius, but nevertheless plans to travel with Plebani to the NBA Finals this year, if the Thunder make it. If Miami comes out of the East, that would make for an even bigger Jaguars reunion, with Beasley on the Heat's roster.
If Plebani has a takeaway from his youthful run with the P.G. Jaguars that transcends the basketball court, it's a simple one. "I think it taught me that I can compete anywhere," he says. "Because if I can be on the same court with Kevin Durant and Michael Beasley and not embarrass myself, well, where can I not compete?"
Brown says he's proud to see one of his guys rise to the top, in basketball or law school. He's not surprised where Plebani ended up.
"I remember everybody telling Brice he was going to be a lawyer back when he was 14 years old," he says. "And he said he would, because he knew that someday, Mike's gonna need a real good lawyer."
Photo by Dave McKenna