The numbers are intimidating. The Tampa Bay Lightning had the league's third best power play during the regular season, at 23.9 percent. They have the best power play of any team left alive, at 30.8 percent. They are 6-of-14 on the power play against the Capitals. They have scored a power-play goal in nine straight games. Steven Stamkos has scored a power-play goal in four straight. Short of no longer taking any penalties, the Capitals may not have an answer.

Tampa's 4-2 win to tie the series had a whole bunch of pretty goals, but none, for my money, so purely pornographic as the Lightning's second, a Stamkos one-timer. Before you watch the video, look at the screengrab and how much net Stamkos sees. How do you get a net that wide open? Passing that sees four players touch the puck in under three seconds.
"Good fucking pass," Stamkos yelled to Brayden Point as they skated back to the bench.
One more stat: In this series, Tampa's second power-play unit hasn't recorded a single point. That means all six goals have come from the first unit, which features Stamkos, Point, Nikita Kucherov, J.T. Miller, and defenseman Victor Hedman.
G/O Media may get a commission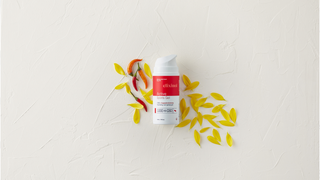 The passing has been godlike, but the personnel sets everything up. Miller is a tough guy to budge, with a sharp eye, and he sets up down low where he can feed Kucherov at the right circle, or Point in the slot, who can kick it out anywhere. Hedman, patrolling the blue line and occasionally the high slot, hasn't scored much this postseason, but he's always a danger to shoot. And Stamkos and Kucherov are absolutely deadly on one-timers. Look at these two successive goals from Game 3; as a goal, how do you stop these?
So much of this unit's success is the space created by Stamkos and Kucherov lurking in their respective circles. Rather than bunch up in front, the Caps have had to do a little puck-chasing and fan out, and the Lightning have taken advantage by moving the puck around until a shooter has room.
Brayden Point, just 22 years old and in his second NHL season, sees his role as that of a traffic cop.
"You're more just kind of to relieve pressure," Point said. "Sometimes when you have Kuch and Stammer taking one-timers, that kind of opens you up a little bit. I think on that play, that's what happened. I think Miller found me there, the first pass I tried hits the guys skate. Lucky enough, it just bounces back to me, I push it over to Stammer and he makes a great shot."
Point is having a revelatory series. The second-line center now tallied a goal and an assist in three straight games. (His goal last night, at even strength, was also the result of some tic-tac-toe passing.) But it's his work centering the power play that's made him a cynosure, not just for viewers but for his teammates—and for the Capitals penalty kill unit that doesn't dare take its eyes off him.
Point replaced Alex Killorn in the power-play slot role in Game 5 of the Bruins series. He provides an additional threat because, unlike Killorn, he's a right-handed shot and therefore a danger to shoot a one-timer on any pass from where Miller positions himself down low. He's also just a really talented hockey player. "In our room he's been arguably one of our best players all season and then through the playoffs," Stamkos said. "No surprise for us."
Point, a 32-goal scorer in the regular season, now has seven goals and nine assists in 14 playoff games. On a veteran team, an emergent young scorer tends to be a recipe for postseason success. And Point knows just how crucial it is to take advantage of the man-advantage.
"It's tough to score 5-on-5, especially in the playoffs. Guys are playing really tight defense and not giving you a ton of space, so when you get those opportunities, you never know how many you're going to get," Point said. "It's important to make them count."