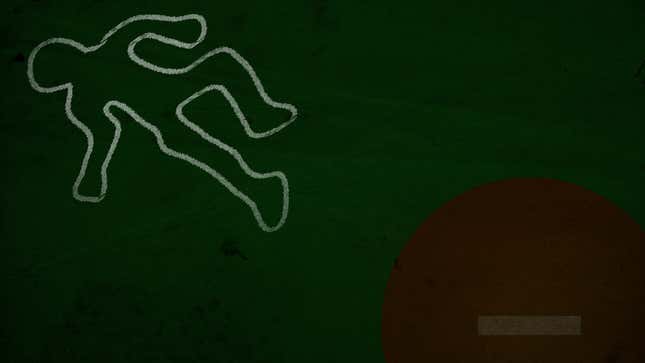 This story originally appeared in the August, 1980 issue of Inside Sports and appears here with permission.

---
Los Angeles Death Report: File #71-045 104

Date/Time deceased discovered: June 7, 1971. 0900 hours
Interviewing officers: Det. Richard Ortiz, Det. George Kellenberger
Officers notified of possible suicide at Bovard Athletic Field (baseball field), University of Southern California campus.
Officers observed deceased lying on his stomach on the grass. Deceased was in an open area of the baseball field approx. 18 ft. n/w of the pitcher's mound. Both hands were partially under the face and neck, with the left hand clutching a Smith & Wesson .38 spcl rev., 3" barrel.
The deceased had a gunshot wound to the left temple with an exit wound in the right temple. The body was rigid. The bullet that passed thru the head could not be located.
Next to the body, officers found a laminated plaque with the deceased's name on it, naming him as All-American Baseball Player of the Year for 1960. Under the right portion of the body clutched in the right hand was a laminated plaque of a B.S. degree from Univ. of So. Calif. issued to Bruce Clark Gardner.
Approx. 3 ft. from body toward pitcher's mound was full-page typewritten statement taped to smooth wood board and resembling the laminated plaques. The note indicated possible suicide. It was unaddressed and unsigned.
---
At 6:00 a.m. that morning, Bruce Cameron, a USC caretaker, had seen a body lying prone on the baseball infield, but he didn't approach it. He thought it was a student sleeping off a drunk. A couple of hours later, he and Mitharu Yamasaki, another campus caretaker, came closer. At Heritage Hall, where the USC athletic offices are housed, Virgil Lubberden, who often got to work early, saw them through a window. Jess Hill, then director of athletics, told his assistant to see what was going on.

"He was sprawled out, face down," Lubberden recalled. "I didn't realize at first it was Bruce. It was just unbelievable when I found out who it was."
At the Glasband-Willen Mortuary on Santa Monica Boulevard in Los Angeles, the crowd of mourners was so huge—about 500—that nearly half of them had to stand outside during the funeral service for Gardner.
Marty Biefel, the basketball coach at Fairfax High School, which Gardner had attended, delivered the eulogy with tears in his eyes. "Why? Dear God, explain to us why a 32-year-old man like Bruce, so young, who had so much to give to so many, takes his life."
Bruce Clark Gardner won more games—40—than any pitcher in USC history, including Tom Seaver, Bill Lee, Jim Barr and Steve Busby. Before he ever pitched a varsity game, he was offered a $66,500 bonus by the Chicago White Sox. He was handsome, intelligent, sensitive and articulate. In junior high and high school, he was president of the student body. He was a talented pianist and entertainer. Nearly everyone who knew him came away feeling better for it.
Ron Mix, an All-American football player at USC and an All-Pro with the San Diego Chargers, knew Gardner well in college. "Bruce was a guy who seemingly had everything that God could bestow on one person," remembered Mix, now an attorney. "He was very bright—one of the top students in our class. He was a first-rate, decent person. If you could design your own life, what you'd like to be, you'd come up with a Bruce Gardner."
And yet, one June night nine years ago, Bruce Gardner, with most of his life left to live, walked out to the pitcher's mound at Bovard Field and put a bullet through his head.
In retrospect, it really ended for Gardner seven years earlier when he was released by Salem (Oregon) of the Northwest League. In 1960, fresh out of USC, he had signed a modest bonus contract of $12,000 with the Los Angeles Dodgers. The next year in the minors he won 20 games. Then he hurt his arm. By 1964, his professional baseball career was over. At 25, Bruce Gardner, who had been brilliantly successful all his young life, considered himself a failure.
He returned home to Los Angeles, his life-long dream of making the major leagues shattered—a dream he once had every reason to believe would become reality. Now lost, confused, his future unclear, Gardner began to feel frustration and bitterness.
Until now, Gardner's lengthy suicide note was never made public. Nor were the contents of his four thick meticulously kept scrapbooks—15 x 13 art-form black naugahyde-covered books with 20-ring acetate pages—which he started to keep at 17.
At first, the scrapbooks tell a love story between Gardner and life. There are numerous photos of his parents, of young Betty Fegen, a pretty, 25-year-old blond when she met Joe Gardner, and dark-haired, round-faced Joe ("robust, singing, smiling, friendly," wrote Gardner).
Betty and Joe married in 1937. Joe worked in an automotive parts store, and later started his own gas station. Gardner was born Oct. 30, 1938. Baby pictures and photos of Gardner with his parents—he resembled his father—dominate the early pages. Happy childhood, happy family.
And then, suddenly, a funeral notice: "In memory of Joseph J. Gardner." Under it, Gardner wrote: "March 3, 1941, my father, Joe Gardner, died of strep throat, probably complicated by his own rheumatic fever as a boy"—and, ironically—"his death just preceded the use of penicillin:"
Gardner included in his scrapbooks a poem—"The love and heart of my father"—composed when Gardner was nine:
When he had a heart

When he had a soul

God had to take my

Father to his goal

I dreamed of him too

and when I was

two years old he

had to go to his

goal. And after 7 years

I saw his grave.

My father was

very kind and he

loved everybody that

was good and he said,

Never do anything that

you will be sorry for,

and his last words were

God bless you, and

I hope he did.

This is the end

of my story.

So, so long.
Despite his father's death, his boyhood seemed full and joyous—Cub Scouts, Halloween costumes, singing in a synagogue choir. And, at 10, he began to write about what would be the love and consuming passion of his life: baseball.
October, 1948: "Today was Halloween," he wrote. "I went trick or treating. I also thought about baseball. I made believe that I was the second Babe Ruth. When The Babe Ruth Story came to a local theater, I went in at 2 and came out after midnight. I sat through the main feature twice just to watch the Babe three times."
And later: "I had seen someone in school with a Marty Marion glove and I thought it was the greatest. I remember pulling my mother by the arm to the sporting goods store. No one was ever more willing to drop everything to play baseball than I was."
And at 12, in 1950: "Ever since I have been playing baseball, it has been my ambition to one day be in the big leagues."
He was becoming a standout sandlot pitcher, as well as a model student. He wrote original poems, won "posture" contests, represented his school in citywide oratorical contests, and was elected president of the student body of Bancroft Junior High in 1953.
"The election would be decided by the candidates' speeches," Gardner wrote. "I was last. This helped make the difference, because their weaknesses built up the dramatic strength of my speech. The scuffling during their speeches turned to silence during mine. I could feel the riveted attention to the last sentence. I won."
He also played the piano—at least partially out of a sense of commitment as the only child of a widowed mother. "After my dad's death, her life became a sacrifice," Gardner captioned one photo of his mother, who was working as a secretary at Temple Israel. "She went without things for herself so that I could have a baseball glove, piano lessons, braces on my teeth and a million other things. May I die on this spot if I try to forget it."
And he added: "I can't imagine how much different it would have been for mother if dad had lived."
When Gardner was about 10, Samuel Fegen, Betty's father, came to live with them in their two-floor, three-bedroom apartment in the primarily Jewish Fairfax district of Los Angeles. An orthodox Jew born in Russia who achieved prosperity through real estate investments in the U.S., Fegen was a strict man who would get up every morning at 4:00 a.m., tuck his fringed prayer shawl into his black pants, and walk to the synagogue to pray.
Under his grandfather's influence, Gardner was bar-mitzvahed, an occasion he describes glowingly. But this is the last mention of religion in the scrapbooks.
Meanwhile, there was growing tension in the home. "The grandpa was always accusing Bruce of stealing, of doing something wrong," recalled Barry Martin Biales, who would become one of Gardner's best friends, the executor of his estate and, ultimately, the owner of his scrapbooks. "Bruce would get upset, being accused of things he never did. And his mother, she was very frugal. There was a lock on the telephone. It was like a twilight zone in that house."
Not surprisingly, Gardner sought support outside the home—usually in the form of father figures. He found several, invariably baseball coaches—Bob Malcolm, his junior high school coach; Frank Shaffer, his coach at Fairfax High; and Tony Longo, father of his friend, Mike Longo, and coach of Gardner's American Legion team. "I practically raised Bruce," Tony Longo would say later. In the summers, Gardner's friends had a routine: meet at school, go to the beach, play baseball at a local park. But Gardner would skip the beach to wait for Longo to take him to play baseball.
Gardner's devotion to baseball was paying dividends. He gained a reputation as a lefthanded pitching star in sandlot, American Legion and high school ball. Large crowds watched and cheered him.
Although he did not have a blazing fastball, he did have pinpoint control. And his concentration was intense. Art Harris, a boyhood friend and teammate, recalled: "There was always the sense of Bruce being a loner. When he was pitching, he seemed like a stranger in a crowd."
Something Gardner especially liked, he wrote, "was to pitch quickly, to force the action by pouring strikes past the hitter." He put himself on a strenuous running program, and he felt this gave him unmatched endurance and the capacity to work quickly. Friends remembered him running up the steps of the Fairfax bleachers in 90-degree heat in a sweat suit. "I honestly believe I ran more than any athlete in the history of Fairfax," he wrote.
In high school, Gardner was an honor student (he would finish 76th in a class of 403 in a school with a high academic reputation), student body president, honorary Mayor of Los Angeles for a day, and a piano player and singer who entertained at school assemblies.
Larry Wein, a neighbor and later a high school coach, remembered one incident. "Every kid grows up looking for a hero. In my case, it was Bruce Gardner. In fact, he was a hero for a lot of kids. I lived across the street from Fairfax, and I remember one time I was out on the track, running with my father. Bruce came over and asked if he could work out with us. That blew my mind. I mean, my hero was asking if he could work out with us."
Gardner's high school career was a stream of successes. He made the varsity at 16, was 11-2 as a junior, and 18-1 in his senior year, leading his team into the city finals.
Major league scouts came to his games. One was Harold (Lefty) Phillips of the Dodgers, considered a highly astute judge of baseball talent (he later managed the California Angels). Some time after Gardner's senior year in high school, Phillips filed the following confidential scouting report: "Has good stuff for 18-year-old but might be as good now as he ever will be. Real intelligent boy—might be too smart, know-it-all type. With a little more pitching and knowledge and experience should go into Double A or at best Triple A."
The Dodgers were anxious to sign him, even sending Larry Sherry—a former Fairfax High School pitching star and then a minor leaguer in the Dodger farm system—to persuade Gardner. But Gardner had already turned down an offer from the Pittsburgh Pirates of $4,000, and the Dodgers' offer had not been enough to keep him from college. On the advice of high school coach Shaffer and his mother, he had opted for an athletic grant-in-aid to USC.
A primary reason for attending USC, only 10 miles from his home, was Rod Dedeaux, the finest college baseball coach in the country. Dedeaux's sales pitch—that he'd work to get Gardner a bonus later and that a college education was worth $100,000—made sense to Betty Gardner. She was part of a tradition that found solace and power in learning. Sports, at best, were harmless diversions; at worst, a waste of time.
Gardner, in his desire to attach himself to an older man, sensed Dedeaux would fill the void. A graying, paunchy ex-ballplayer, he had become a wealthy trucking magnate in L.A. But, like Gardner, Dedeaux loved baseball first. That accounted for his USC salary—$1 a year. He pursued the job with fervor: "I have one set of rules—do everything absolutely right." With his devotion to discipline and a methodical approach to all things, Gardner seemed a perfect match for Dedeaux.
The freshman team at USC was coached by Joe Curi, which was fine for Gardner. "Curi loved me because I didn't complain and I was always ready," he wrote. "I was 10-0 for the season and held the USC varsity to a 0-0 tie. I was USC's freshman athlete of the year over my teammate Ron Fairly and shotputter Dave Davis. I was quickly becoming the best unsigned prospect in the United States."
This, it seemed, was likely to change quickly. Bob Pease, Gardner's manager on a sandlot team and a bird dog for the White Sox, recommended him to Hollis Thurston, Chicago's top scout on the West Coast. Gardner, accompanied by Tony Longo, was flown to Chicago for a tryout.
Gardner threw to a catcher in the bullpen at Comiskey Park. The big leagues. For 20 minutes, Thurston, Longo, manager AI Lopez, general manager John Rigney and farm director Glen Miller watched the 6-1, 185-pound southpaw.
Then Thurston turned to Longo and said, "We'll take him." He mentioned a big bonus figure. Longo said, "You'll have to talk to his mother." Gardner was only 18, and needed his mother's consent to sign.
The big number was $66,500, enormous in 1957. Gardner rushed home to tell his mother the news. Betty Gardner was not moved.
"Bruce came over to my house to talk with my father, who he was very close to," said Biales. "He looked sad. He told us about the offer, and said his mother wouldn't let him sign. My father said, 'Are you kidding? That kind of money doesn't come along every day.' Bruce said he had pleaded with his mother. I remember him saying, 'I was in tears. I asked her to, please, just sign it. I can go to school in the off-season. I'm ready now.'"
Longo couldn't believe it. But he understood. "Bruce was a good boy, the kind of kid you want for your own. He had fights with his mother, but who hasn't? When it was done, he listened to her. It's not like today. When a parent told you to do something, you did it."
Apparently, Mrs. Gardner was influenced greatly by Dedeaux, who emphasized the value of a college education—and that Gardner would get an even better deal after he graduated as a star. "I didn't approve of his signing, because I felt he needed security for the future. I wanted to help him become a success and make a lot of money. The trouble, I suppose, was that he felt I was interfering with his goal." (Betty Gardner remembers her son fondly—"he was magic, a wonderful, adorable person"—but finds it too painful to say much more about him now.)
Several of Gardner's USC teammates would leave school after signing major league contracts, including Ron Fairly and Len Gabrielson. But Gardner, the dutiful son, stayed and, on the surface, seemed happy. "I don't know of anyone who enjoyed college more than Bruce," said Dedeaux.
Star athlete, excellent student, popular with the coeds, handsome. Gardner tried out for a bit part in the campus play, Damn Yankees. He won the lead—playing Joe Hardy, the man who loved baseball more than anything else in life—and was a hit. He had never sung or danced on stage before.
On the field, Gardner made All-League in each of his three varsity years. In his last two (27-4), he made All-NCAA District 8, and, in his final year, he was All-American. In 1960, he was named Player of the Year, after leading the Trojans to the final game of the College World Series (USC lost).
And he liked and respected Dedeaux. Don Buford, a USC teammate and later a major leaguer: "Most of the guys who played for Rod felt the same way about him. Playing for Rod was, in some ways, like playing for a major league manager, he was that good. But most of us looked on him as more than a coach. We relied on his judgment, even in personal matters. Bruce and I were only children. Both our fathers died when we were young, and we were both raised by our mothers. We didn't talk about it much, but, in some ways, it created a bond between us."
Dedeaux remembered Gardner as a friend. "One of the finest boys we ever had. There was never a more cooperative guy in any way."
In 1958, the season after not being allowed to accept the White Sox bonus, Gardner wasn't satisfied with his performance. He wrote: "I had my first poor year. I won almost all my games—13-1, with a 2.62 ERA—because we scored so many runs. But I lost a good deal off my fastball, probably because of losing so much weight." (Gardner had dropped 15 pounds to 170.)
There is a photo of Gardner, customary smile on his face, with three other USC pitchers. Next to the photo, he wrote in his scrapbook: "I look happy on the outside, but I'm thinking, 'What am I doing here? I should be in professional ball now, establishing my credentials.'"
He also wrote about leaving the practice field terribly upset. "I was running away. But who to? My grandfather? My mother? Rod Dedeaux?"
On May 21, 1958, Phillips amended his scouting file on Gardner: "Poor rotation on curve and hangs lots of breaking balls. Poor deception on change-up. His stuff is inconsistent. Poor pitching rhythm. Question his mental setup, don't believe he will stay with the game if the going gets tough. He has gone backward."
During Gardner's senior year, his grandfather died, which caused some family problems. His grandfather's will had been changed shortly before his death, leaving everything to Betty Gardner and nothing to his other daughter and three sons. (Two cousins estimated the inheritance at more than $100,000, although Mrs. Gardner wouldn't confirm the figure.)
"Bruce went to see his aunt and uncle," recalled Biales, "and they didn't want him in the house. 'Go tell your mother to give us the thousands she took,' they told him.
"'Why blame me?' he said.
"'We don't want you showing up anymore,' they said."
This disturbed Gardner, who had a great sense of family. Growing up without a father, he had clung to his relatives. But as he was hurt, so he would turn around and exhibit kindness to others. "He'd be at a party," Biales said, "and he'd see a wallflower, a plain girl sitting off by herself. 'That's unfair,' he'd say. 'She's not having a good time.' And he'd ask her to dance."
After Gardner's senior year, Phillips upgraded the scouting report: "Tall, rawboned, long arms, good agility. Best fastball tails away high and outside. Sharp-breaking curve. Should be signed for somewhere in the amount of the first-year draft price." Translation: a bonus of $12,000, to be paid out in three $4,000 installments. Gardner agreed; Phillips signed him.
Gardner was smiling in newspaper photos of the signing, but he later wrote: "I cried that night. I had thrown away three baseball seasons. I had thrown away a very important amount of money. And though I had a college degree, I couldn't see its importance. I was older, and there was something wrong with my arm. It took me a long time to warm up the last few games at USC."
The severity of his arm problem was never spelled out, but the arm was strong enough for him to enter professional baseball at the highest level of the minor leagues, the Dodgers' Triple A team in Montreal in the International League.
Oddly enough, however, by major league standards he was less of a prospect than after his freshman year. At 18, he didn't have the outstanding fastball. But he might have developed one. At 21, he didn't have that fastball, and he never would.
Dedeaux thought it was a good deal anyway. "If he had signed after his freshman year," said the USC coach, "he would never have been sent to a Triple A team. He'd have started much lower in the minors"
Perhaps. But the White Sox might have taken special care of him, bringing him along properly to protect their investment.
Montreal was a rude awakening. "He goes to Montreal," said Biales, "which is like 42 games behind, and they had all these greasy old ballplayers. Bruce is knocking on hotel doors, 'Hello, this is Bruce Gardner reporting.'
"'Get the hell out of here, you punk kid. I got a broad in here.' He had to sleep in the lobby. You know, they broke him in at Montreal. He had been a virgin. The guys said, 'Hey, we got to take care of this kid.' So they took him out and got him laid.
"Some people wonder if he was a homosexual, and couldn't face that fact in his macho sports world. If he was, I never knew it. He loved women, loved their bodies. He had a lot of affairs as he got older."
To the hardened veterans of pro ball, Gardner must have seemed vulnerable. Clean-cut, seemingly naive, a musician, college kid. There were few collegians in pro baseball then, and only a few had degrees, as Gardner did. Many players had not finished high school. Some veteran managers had not even attended high school.
Gardner wrote to Dedeaux: "Boy, what a difference. Pro ball isn't the glamorous life everybody thinks it is." Johnny Werhas, a USC teammate who later played for the Angels and the Dodgers, felt that a lot of baseball people simply didn't understand Gardner. "They thought he was an oddball. But I tell you, he was way ahead of his time. He was eating health foods way before the fad. He went to chiropractors before anyone else. Once he removed all the hair on his left arm, as an experiment, to cut down wind resistance. People laughed, but years later swimmers like Mark Spitz and other athletes were doing the same thing." He also stood on his head doing yoga in the dugout. He said it brought more blood to his pitching arm.
After some undistinguished appearances at Montreal, where his record was 0-1, he reported for his first spring training at Dodgertown in Vera Beach, Fla,, in 1961. The facilities were first-rate, but the caliber of baseball minds did not impress Gardner. "I can't believe these people," Gardner told Biales. "The only smart guy I met there was Walter O'Malley." O'Malley owned the Dodgers and once gave Gardner $100 for playing his favorite song on the lounge piano.
That first spring, Gardner still had not gotten over a case of mononucleosis. "Mononucle-what?" said one of the coaches. "Get out there and run. When I was your age, Gardner, I never had this mono-stuff you're talking about." Gardner's response? "Go tell Roy Campanella when you were his age, you never got in an auto accident." Campanella, the great Dodger catcher, was paralyzed for life after an auto mishap.
Gardner, who was supposed to be assigned to Greenville in Double A classification, was sent instead to Reno of the California League. Class C. "What a waste," Gardner told a friend. "I'll probably win 40 games. I should be pitching Triple A ball."
Gardner was 20-4 at Reno. In his Dodger scouting report, Reno manager Roy Smalley described Gardner: "Excellent attitude, exceptional aptitude. Improving steadily, has endurance, good fielder, hits well, mentally tough. Has a chance to make majors." Smalley did not mention Gardner's occasional habit of standing on his head in the dugout, sometimes while the national anthem was being played.
The official 1962 program of the Dodgers lists a handful of players with exceptional promise on their minor league clubs. One was Gardner: "Former Trojan Bruce Gardner topped the California League in four departments. His 20-4 record gave him top victory total, and best percentage (.833). He also pitched most complete games, 18, and was the ERA leader with 2.82."
After the season ended, Gardner went to Fort Ord, Calif., to fulfill a military obligation. He was to serve six months and be out in time for spring training. But the Cold War escalated into the Berlin Crisis, active duty rosters were frozen, and Gardner injured his arm on maneuvers—possibly one time when he fell off a truck. Finally released in July, he was assigned to Spokane, a Triple A team in the Pacific Coast League.
At the time, his mother was staying with one of Gardner's paternal aunts in Oakland. She begged him to take her along to Spokane. He didn't want to, but he couldn't stand to see her cry. So he piled everything he had in the world—including his mother—into his car and took off. He met the team on the road in Seattle and sent his mother on in the loaded car to Spokane to find an apartment.
Gardner had made $600 a month in Reno. He expected a minimum raise to $800 and thought he would probably get $1,000. He received a new contract for $700. And that wasn't the worst of it. "I came into Spokane at 7:00 a.m.—and there my mother was in the car packed to overflowing and no place to go," he wrote. Apparently, only two places met Betty Gardner's standards of frugality. "One was a dingy basement apartment. The other was a fucked up, dilapidated Chinese hotel. I put my hand over my forehead and eyes and just sat still. I gave up. We took the Chinese hotel. I went to sleep on an empty, unmade cot and later got up and went to the ballpark like a POW. This was early August, 1962, and around this time Marilyn Monroe committed suicide. And this idea for the first time entered and cemented itself in my mind." It was also the first time Gardner had used any profanity in his writings.
He finished 1-5 in Spokane. There were hysterical shouting matches with his mother in which Gardner dredged up old hurts about not signing the big bonus contract. He was suffering, his arm hurt, and he was failing as a pitcher. "I didn't sleep nights," he wrote. "Instead, I took piano lessons in Spokane. After each game I would go to the studio and beat the piano until morning. I even smoked cigarettes for the first time. Then I could go back to the Chinese hotel and sleep all day on that shitty cot."
Spokane manager Preston Gomez's succinct report on Gardner: "Says arm hurts. So have to wait for him to get better before make determination."
There is still vagueness about the origins of his arm problem. But it was clear the snap in his pitches was diminishing. So was his confidence as he prepared for another season. He wrote: "In spring training, Tommy Lasorda didn't even say hello. [The year before, Lasorda had held Gardner up as an example of how to throw the difficult 'drop' curve.] It's a game of survival of the fittest. A 20-game winner fits. A one-game winner doesn't. My pitching was forced. I had trouble getting anything on the ball."
During his years in the minors, there is no mention of his father in the scrapbooks. Two photographs put in about this time are noteworthy, though. One shows Gardner's father in a dark suit, buttoned up, smiling, with his arm around a friend. In the photo directly below, taken more recently, Gardner is posed and dressed identically—with his arm around the son of his father's friend.
In 1963, he was assigned to Salem (Oregon) in Class A, pitched poorly, and was sent to Great Falls (Montana) in the Pioneer League. His last night in Salem was spent with a girl named Jo. "It was the most beautiful time I'd ever had. In the morning she brought her baby over (from a previous marriage), made breakfast. I dreamed of life as it should be, packed everything I owned again into the car and traveled to Great Falls."
There, getting by on guile, he was 10-4 with a 4.07 ERA. And the dream of a major league career persisted. That December he sent Christmas cards with a picture of himself in a Dodger uniform.
Betty Gardner still worried about her son. Early in 1964, she wrote to Fresco Thompson, vice-president of personnel for the Dodgers:
May I introduce myself? I am Bruce Gardner's mother. Confidentially, I am concerned about my son. Could you give me any information about his future with the Dodgers? How fast is his ability as a pitcher? How is he progressing, etc.?

I am very proud of my son and eager to help him make good. He is very ambitious and loves baseball very much. I wonder if there is anything I can do to help him achieve his aspirations.

P.S. Of course, I would not want Bruce to know that I am writing to you as he may think I am being too forward.
Thompson responded:
You are, undoubtedly, aware that Bruce began his professional career by winning 20 and losing 4 in 1961. For some reason, he has been unable to recapture the form which he showed in 1961.

At spring training in 1962, he indulged in self-diagnosis and self-treatment of real and imaginary ills. On two occasions, I personally went to his room to see why he had not reported for practice. Each time I found him in bed with what he had diagnosed as a respiratory condition. He was treating himself despite the fact that we had a full time Doctor and Registered Nurse on the premises at all times.

He then began visiting chiropractors in Vero Beach and elsewhere for soreness in his arm. Mrs. Gardner, in all my baseball experience, I have never heard of one of these bone-poppers curing a baseball player of anything.

Baseball is a difficult and demanding taskmaster. One must, during the baseball season, apply himself solely and diligently to becoming a ballplayer. This I do not think Bruce does at all times. With most youngsters in the Dodger Organization, baseball is the end. With Bruce, this is not so; baseball is a means to an end. What that end is no amount of probing and delving has uncovered.
Gardner discovered these letters in 1968 and put them in his scrapbooks. He wrote: "Boy, oh boy. Some of the things she says in that letter sure hurt. 'Proud of my son and eager to help him make good.' How come we never discussed this? She didn't seem proud in 1957. It's a little late now.
"But Fresco's answers are as ridiculous as my mother's questions. 'How fast is his pitching ability?' Her main question was 'etc.' That's Jewish for 'I don't know what I'm interested in asking so you tell me.'
"So he tells her that I was sick in 1962. Since I was actually sick during 1961, that's also the year I had my successful season. He forgets I was in the Army in 1962. Then I suppose he convinced my mother I wasn't really dedicated. Fresco had a real talent for: thinking, over-eating, over-drinking and using the word 'taskmaster.'"
Gardner's last training camp was in 1964 at Vero Beach. "Bruce was the hardest working guy I ever saw," said Jimmy Campanis, his catcher that final season. "He would run and run and run." But he broke an ankle practicing slides and wasn't ready to pitch again until early summer, when he reported to Salem. A rule of thumb among major league teams is three years to rise in the minors. Salem was Gardner's last chance.
"Good kid," recalled his last manager Stan Wasiak. "Hard worker, high-class boy. But sometimes I got the feeling he thought he was above me, in intellectual status."
At the ballpark, Gardner struggled to a 2-2 record in 19 appearances, finished none of his three starts, and had an ERA of 5.40. An old USC teammate, Marcel Lachemann, played in the same league that year and thought Gardner pitched "almost like an amateur. It was sad watching it." He was nearly 26 years old, a faded prospect.
"I was up in the press box late one night after a game," remembered Bob Schwartz, sports news editor of Salem's morning newspaper, the Oregon Statesman. "I saw Bruce on the field, fully dressed. He was standing on the mound. I'm sure he didn't know I was there. He smoothed the rubber with his foot, then walked around the mound. I went back to work. When I had finished, he was gone."
In a confidential Dodger report, a scout wrote: "Has no future." Gardner concurred. "My arm could only take an inning," he wrote. "Damaged by now." But he felt bitterness toward the Dodger organization: "Too many kinds of people that can't be decent unless you're leading the bandwagon."
From the scrapbooks: "Notice Of Official Release. September 30, 1964. You are officially notified of the non-disposition of your contract. You are released unconditionally. Fresco Thompson."
Gardner now faced the classic dilemma of the former pro athlete, the one-time star: What do you do when the cheers stop, when the life-long dream collapses? Whom could he blame? Whom could he strike back at? He was not a violent person. He never even threw at a hitter. He remembered when Marilyn Monroe committed suicide, how he felt. One day, about a month after he was released, Gardner went to Vernon, a small town near Los Angeles, and bought a .38 Smith & Wesson blue-steel pistol in a pawn shop.
He told Biales: "I went home to plan to shoot myself, but the phone rang and got my mind off it."
Biales was stunned. "Are you serious?"
"Yeah," said Gardner. "Everything's so low. The baseball's over and there's nothing left for me."
On June 4, 1965, Betty Gardner, now having frequent shouting matches with her son, again wrote to Fresco Thompson:
My son seems so unhappy at the end result of his baseball career.

I hate to see him so unhappy. It is partially due to a scout making a high offer one day and reneging the next day, that has caused Bruce to be this way.

I think perhaps if he could in any way work with baseball (which has been his dream since he was 10 years old) that he would not now be so depressed. Do you think there is any phase of the game he could fit into?
Thompson replied two weeks later:
I am indeed sorry that Bruce appears to be so unhappy due to the fact that he is now out of baseball.

I must say that Bruce has absolutely no one to blame but himself for his present predicament. We gave Bruce every opportunity to take full advantage of his God-given baseball talents. He appeared, however, to have many other things on his mind.

I regret that I cannot advise you of some other phase of the game in which he might fit. Professional baseball is an exacting taskmaster and in order to succeed, a full-time effort is required.
Gardner wrote: "Now my career is over. Eight years late and now my mother is concerned. My mother's philosophy is to get concerned when it's too late. But create the predicament by not using reason beforehand. She says a scout reneged. I guess because I didn't sign. He didn't renege. She shouted, 'No,' at me. I'm afraid the shadows of Rod Dedeaux in the wings made her unable to move in any direction.
"Quit bothering the wrong man [Fresco Thompson], mother! Looking back, I don't see what I could have done differently except to quit baseball earlier. My life was taken away."
Outwardly, Gardner seemed to adjust. He was a real estate salesman, then sold mutual funds. He dressed nattily and flashed jewelry. In 1968, he won a trip to Bermuda and the next year was awarded another trip—to Puerto Vallerta, Mexico—for his sales success.
There he fell in love with a "beautiful, intelligent and charming girl" from Vancouver named Donna. He wrote a song about her the first day he met her, "with the sound of xylophone and mariachi in my mind."
. . . there wasn't anything such as tomorrow

They would wine and dine and laugh,

And the day just seemed like half;

She was the essence of his life—

such a madonna.

But when it came time to leave,

How his soul would ache and grieve;

It tore his heart to have to say,

Manana Donna, manana Donna,

It's so hard to be apart,

For you have entered in my heart,

Life is too short to want to say, manana Donna ...
He visited her in Canada but soon concluded, "Her enthusiasm didn't equal mine."
There were other girls—he met some in the strip joints in which he played the piano—and for a time there was a serious liaison with a slim blond named Pat. But they all faded, too. He complained he could never get the girl he wanted.
In 1970, his mutual funds career collapsed because of a slump in the market. Friends and relatives who had invested with him lost money—and he felt real guilt about it. He trained to become a bank manager for a savings company, but he was let go after four months. He was told he didn't have the background for the position.
"In the last two weeks of 1970, I became very despondent and thought of ending my life, which hasn't been a rare thought for me for over a decade now," he wrote.
His cousin, Paul Fegen, remembered Gardner's disillusionment with life "because he couldn't make of himself what everyone else thought he should have. He was disappointed that he couldn't make money, because in school he was always the hero. He was like an aging actor who no longer could get parts. With Bruce, it happened suddenly."
Gardner still maintained an interest in baseball, and often went to games at Dodger Stadium with Biales. He would sit high behind home plate, watch the pitcher intently and say, "That should be me out there." Periodically, he visited the Dodger clubhouse to look up old teammates who had made it—Campanis, Lefebvre, Werhas, Fairly. "I didn't sense any bitterness or envy in him," said Werhas. "He seemed happy for me."
So to the world at large, Gardner maintained a smile. And he still went out of his way to extend a kindness. In December of 1970, he organized a surprise party for the managers of his apartment building, Arthur and Virginia Searles. He wrote a letter to the apartment building owner, Mr. Meltzer, describing the good job they did. The Searles framed the letter.
"But do you know what else Bruce did?" Virginia Searles would later ask rhetorically. "He deliberately sent the invitation to Mr. Meltzer a day late, so he wouldn't be there. Mr. Meltzer wasn't the friendly type, and Bruce felt he didn't appreciate us as much as he should. When Mr. Meltzer called me, he said, 'I would have come to the party but I got the letter a day late.' All of us in the building thought it was a wonderful joke."
To earn a steady living, Gardner took a job as a physical education and health teacher at Dorsey High School in southwest Los Angeles. It's a predominantly black school, with a small percentage of Asian students. Gardner also coached the junior varsity baseball team to a 13-2 record, winning a championship for the first time in the school's history.
The star of the jayvee squad was Vassie Gardner, no relation. He was a pitcher; he is now an outfielder with Chattanooga of the Southern League.
"Mr. Gardner reminded me of the coach on the TV program, White Shadow—only he was years ahead of it, and he was for real," said Vassie Gardner. "We were mainly a black team, and it was hard for me to believe a white guy would really care for me. He thought I had the potential to make the major leagues. But I was running loose on the streets. He'd call my house to make sure I was all right. Once he asked me to move in with him. He'd kind of adopt me.
"Guys used to joke around, say Mr. Gardner's funny. A faggot. Because of the way he walked. Real straight. But he wasn't effeminate. He scared the hell out of me when he got mad.
"One day, I was late for practice. He told me to take a lap around field. I told him I wasn't going to do it. Oh, did he get angry. So I said, 'Well, I better run a lap.' About halfway, I ducked behind a backstop on the other side of the field. As soon as I stopped, I felt someone grab me from behind. It was Mr. Gardner; he'd been running behind me. He wrestled me to the ground. He was strong. And he began hitting me in the stomach. Playfully, not really hurting me. 'I'm tired of your bullshit,' he told me. 'You're going to start doing things right, and you're going to get your ass out here and become a ballplayer.'
"He talked about his career. Something messed it up, a bad arm. He was my man. I wish he was still living. It happened too fast; I was just getting to know him."
Ironically, at the same time he was having this kind of impact on his players, Gardner was telling friends and relatives how he hadn't found anything worth doing, how useless he felt. And aimless.
Jim Lefebvre, his teammate at Salem and then with the Dodgers, saw him sitting alone in the box seats in Dodger Stadium one day in 1971. "I went over to him and asked him how he was doing. He said, 'Oh, okay.' I asked him what he was up to, and he told me he was coaching junior high school. I asked how he liked it. He said, 'It's not what I want to be doing.' His eyes had a vacant quality. He seemed alone, inside himself."
On the first Thursday in June of 1971, his boyhood buddy, Art Harris, saw Gardner at Dodger Stadium at the city high school baseball championship game. "Good," Art thought to himself, "he's with some other people." Harris was sensitive to Gardner's loneliness. Then Harris spotted Dedeaux and Casey Stengel, a close friend of Dedeaux, walking down the aisle together. "Bruce turned around and saw Dedeaux," Harris said. "Rod gave him the usual, 'Hi, Tiger.' Bruce's face turned as white as a gym towel. Looking back, I know now that he was already planning to kill himself."
Bruce Gardner, sensitive and dedicated, wasn't trained to handle failure. When Al Campanis, the Dodgers' vice-president for personnel (and father of Gardner's teammate, Jimmy), was asked what he remembered most about Gardner, he said: "He didn't win."
On Friday afternoon, June 4, 1971, Vassie Gardner was playing basketball in the Dorsey gym and turned to see his coach staring at him. "He was just standing and watching me," he said. "I never saw that stare before. I guess he knew he was going to go away."
Gardner stayed in all of Saturday and Saturday night. He fastidiously arranged his book shelves. In his bedroom, there was a neat pile of Playboy magazines, which would later shock one of his aunts. His clothes in the closet were hung meticulously in sections—pants, suits, coats. Stacks of record albums neatly flanked his stereo. The blond wood furniture was dusted. The seascape oil painting on the wall behind the stereo was perfectly straight. The lid of the piano was pulled down over the keys.
On Sunday, Virginia Searles saw Gardner neatly folding his wash in the laundry room. She said, "Good morning, Bruce." He said, "Good morning." That was it. She knew Gardner was a private person, though friendly. If he didn't want to say anything more, that was fine.
That was the last time anyone saw Bruce Gardner alive.
At 11:30, Arthur Searles made his nightly security check around the building. He noticed that Gardner's Buick LeSabre was parked in an odd place. The driveway had 18 individual carports on each side, with Gardner's spot designated No. 1, his apartment number. He always parked it there. Perfectly. This night, the car was parked on the incline at the end of the driveway. Since Searles saw no light in Gardner's apartment, he decided not to knock. Gardner—"such a thoughtful neighbor"—would take care of the problem the next day.
At that moment, Gardner was probably lying in bed in the dark. Apparently, he had made the decision at least as far back as Friday. Ken Bailey, the tennis coach, had seen Gardner grading books for his four gym classes. Bailey thought it was odd. School didn't close for two weeks.
Sometime after midnight, it is presumed, Gardner rose from his bed and began his final preparations:
The chronology is uncertain, but he probably sat down at his Remington manual typewriter to type his suicide note. He poured himself a shot of Scotch. He kept the liquor for guests, because he never drank. But in times of distress, he would often do something out of character—like the time in Spokane when an argument with his mother drove him to his first cigarette. As he typed up two copies of the suicide note—and a will, which he left in the roller—he drank some more. (He would eventually consume the equivalent of four highballs, according to the coroner's report.) The will gave most of his $3,000 estate to Biales. He left $1 to his mother.
Gardner then placed one copy of the suicide note into the last page of his scrapbook, and carefully taped the other note onto a wooden board.
He washed his glass and returned the bottle of Scotch to the cabinet.
He shaved, brushed his dark brown curly hair—cut short because he didn't like the way it kinked.
He put on a tan sport shirt with thin collar, a black sweater, blue-striped slacks and black loafers. Then he slipped into a brown corduroy jacket with leather buttons.
He gathered the three plaques he would carry with him: the baseball All-American certificate, his USC diploma, the suicide note.
From the back of his top drawer in the bedroom, he removed the pistol and put it in his jacket pocket.
Before leaving, he made his bed. A detective would say later that the apartment was so tidy it looked as if Gardner had been expecting guests.
He picked up the plaques, closed the lights, walked outside and double-locked the door. It was cool in Los Angeles for a June morning, 57 degrees. He buttoned his jacket. It was about 3:00 a.m. He put the three plaques in the car, and backed out onto Cattaraugus Avenue.
The route he usually took was through a quiet neighborhood of small, single-story homes to the Santa Monica Freeway. The divided concrete strip is invariably quiet at that hour. On the left are the lights of Beverly Hills and the Hollywood hills. Two of his closest cousins, Paul Fegen and Arlene Rosenthal, were asleep in large homes in the high section—the kind of luxurious homes Gardner never had. He drove past the Fairfax Avenue turnoff, exit to the neighborhood in which he was the big star. He drove past La Brea, the exit he would normally take to Dorsey High School. The exits rolled by—Crenshaw, Arlington, Normandy, and finally Vermont and the turnoff to USC. He almost certainly clicked the right-turn signal. He was a careful driver, never got a ticket, followed all the rules of the road.
At Jefferson Boulevard, he would turn left, then right on McClintock to the USC campus. The security guardhouse, built on a small island at the entrance, was empty. He turned into 34th Street and parked halfway down the block. Bovard Field was only 300 yards away. It was quiet.
Gardner got out of the car with his three plaques, the gun in his pocket. He walked past Founders Hall, then through the slightly dewy hedge to the baseball field. The gate was locked. He climbed over the wooden fence, probably at its lowest point—along leftfield—where it was seven feet high.
The moon was three nights short of full, and it cast a bright light, creating shadows on the field. Gardner walked across the moist grass to the pitcher's mound, surrounded by empty stands which were once filled with fans cheering for him. He placed the suicide note on the grass at the edge of the circle. He walked a few feet more and lay down, halfway to second base. He lay straight. When they found him, he wouldn't be crumpled and awkward. His right elbow cradled the All-American plaque and his degree. With his pitching hand, he removed the pistol from his jacket pocket, then raised it to his temple.
Only the typewritten note nearby would be left to explain:
Let my blood be the pathetic proof to those who have heard Rod Dedeaux say that a college education is worth $100,000 more in a man's lifetime. Because it is so deceitfully true. The man who starts at $800 a month versus the one who starts at $600 a month will wind up, after 40 years, with $100,000 more.

And isn't that enough reason to shatter the hopes and dreams of an 18-year-old boy who has the opportunity to sign into professional baseball with offers high in five figures?

To keep him in college, don't let him believe that he could do anything with that kind of money but squander it. Don't ask what it is the boy wants to accomplish. Because he might tell you that he would like to go into professional baseball, especially in light of the fact that many who know baseball have regarded him very highly, And that it's his love.

Then don't look too carefully at the facts. Don't think that a good student—president of Bancroft High and Fairfax High—with the determination of a winning miler, captain and three-year cross-country runner, and the excellence of an All-City pitcher, could possibly have the wherewithal to make decisions concerning his own life.

Since he is too young to sign for himself, scare his mother. It's even easier, because his father passed away when the son was three. Let the mother feel that her boy will be wandering skid row if he leaves college. So that when he begs her to let him sign, she has nothing but shouts of "no." Do all these things carefully, Rod Dedeaux, and you will have an All-American. And his mother will get her vicarious college degree. Don't let any of his advantages get in the way of your National Championship.

He'll have graduated before your half-truths become the realities of his place in the world. And then he'll wonder where is the magic in the education you don't seek, and why so much energy is compulsively wasted in containing his bitterness and moving one foot in front of the other to get to each day's meaningless job. Where his $800 a month won't buy the home he's never had, meet the friends he's never entertained, nor call the mother he never wants to see. To what direction have the fragments of his broken heart discarded his ability to give and receive love?

But given another 32 years—in retirement he'll be able to look back with that overpowering joyful knowledge that some people in their work-a-day world jobs didn't earn the $100,000 more that he did in his. And that's when he'll hug his diploma and die of unhappiness. But somehow I don't need to wait anymore for that day. I reached it years and years ago.

I saw no value in my college education. I saw life going downhill every day and it shaped my attitude toward everything and everybody. Everything and every feeling that I visualized with my earned and rightful start in baseball was the focal point of continuous failure. No pride of accomplishment, no money, no home, no sense of fulfillment, no leverage, no attraction. A bitter past, blocking any accomplishment of a future except age.

I brought it to a halt tonight at 32.

6-6-71
---
The Stacks is Deadspin's living archive of great journalism, curated by Bronx Banter's Alex Belth, who also runs Esquire Classic. Email us at thestacks@deadspin.com.