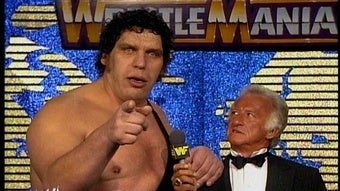 So, Bob Uecker grabbed the mic and called the Brewers/Nationals game last night, less than three months after extensive heart surgery coupled with staph infection.
This is good news for anybody who gets bonus death-pool points for hitting 75-years-old on the aorta but probably bad news for the hospital's ombudsman.
"The doctors don't really want me to, but I'm going to pick up (certain) trips," Uecker said. "Chicago, maybe. Something close, (like) San Francisco. I'll go there."

That last one was a joke, of course, but Uecker also said doctors have yet to give their full support to him returning to work in any capacity, not just road trips.
[Milwaukee-Wisconsin Journal Sentinel]
A joke? You almost got me with that one, silly writer!
Health Dept. Sidebar (Seriousness Dept.): Condolences to Bill Cowher whose wife Kaye (a Title IX pioneer) died Friday after a battle with skin cancer.