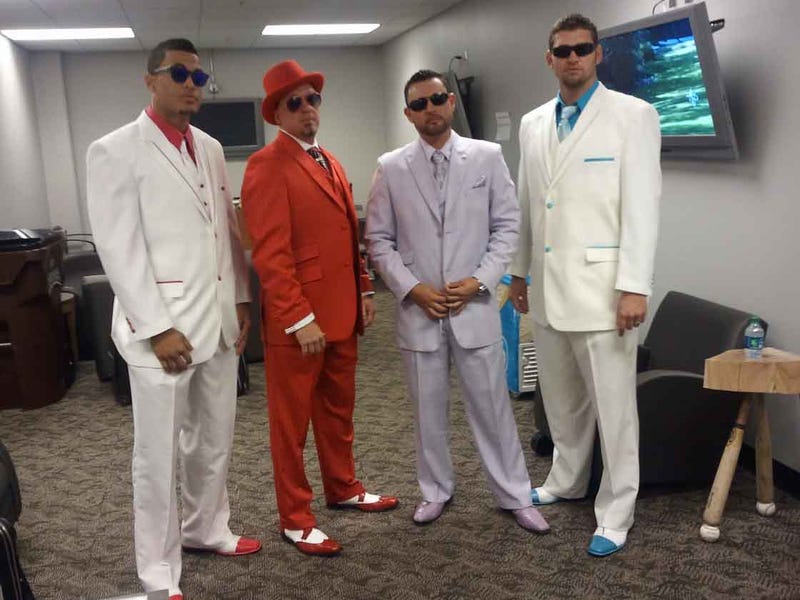 The Miami Marlins are 1-3 so far in their dream season. They'd be fifth in the NL East if not for the fact that an NL East team (Atlanta) had to play the New York JuggerMets and consequently didn't win a game. Their manager offended, like, half of Miami. Someone's squatting on their domain name. Their owner trotted out a disease-ravaged icon as a human shield on opening night and received hefty scorn. Not too much is going right for Miami.
So at least they're embracing it, Original Kings of Comedy style. Joe Frisaro took this picture after Giancarlo Stanton, Randy Choate, Ricky Nolasco, and Josh Johnson went shopping on Sunday in Cincinnati.
Yep, Bernie Mac just rolled over.
Marlins traveling in style [Joe Frisaro, h/t Hardball Talk]