When the Minnesota Wild made the only real splash in team history by signing the top two free agents of the Class of 2012, people thought it would usher in a change for the troubled franchise. They were right. Instead of just missing the postseason, the Wild are primed to bow out early in the playoffs for years to come, and that's technically an improvement.
Heading into that free-agent summer, Minnesota had long been something of an afterthought, not only league- or even conference-wide, but within their own subpar five-team division. At the time, they'd finished third or fourth in the Northwest — which also featured the perennially woebegone Edmonton Oilers, subpar Calgary Flames, mediocre-at-best Colorado Avalanche — for four straight seasons, making the playoffs in none of them.
So when early July rolled around, Minnesota won the sweepstakes for both Ryan Suter and Zach Parise, two players sought by every team in the league with money to spend. They got them through family connections (Parise is a Twin Cities native, Suter's wife is from the nearby suburb of Bloomington) and because they spent impossible amounts of money. In exchange for their services, Parise and Suter received $98 million each over 13 seasons, with $25 million of that money paid in bonuses in the first three of those years alone. People were somewhat shocked at the payouts, but perhaps more so at the fact that these guys picked the Wild of all the teams in the league, and eschewed their original NHL teams (Nashville and New Jersey), legendary Detroit, and other big-market clubs.
In signing Parise and Suter, the Wild significantly upgraded at both the forward and defensive positions. Parise is a strong two-way left wing who until this injury-marred year hadn't scored fewer than 60 points in a full NHL season since he was a rookie. Suter is a consummate two-way blue liner who positively devours minutes and puts up very respectable but not overwhelming points totals like clockwork. These are two very good players. As long as they're effective, Minnesota won't find itself in the division's basement. But the Wild have also set a pretty hard ceiling on what they're capable of, and that's well short of a Cup.
By acquiring the two superstars, the Wild addressed their need for two things: Difference-making, high-quality players (they had largely been bereft of such since Marian Gaborik left town, with all due respect to Mikko Koivu, a very good two-way center in his own right), and attention. A team in the self-proclaimed State of Hockey should not consistently end up in the bottom half of the league, and worse, do so in relative anonymity. All those warm memories of Andrew Brunette series winners about a decade earlier — when, by the way, they went to a Conference Final and it was still no real indicator of their actual quality — weren't enough to get them through the drawn-out winters any more. The Wild needed to be important in this league, and in getting these two players, the most-courted free agents of the summer, they thought they were buying credibility and, almost as an added bonus, a chance at a title.
G/O Media may get a commission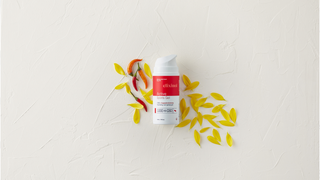 "We view this as a rare opportunity for us to transform our franchise by adding two marquee players, who are both in the prime of their careers, at the same time," Wild GM Chuck Fletcher beamed in announcing the deals. "This is a huge step forward in our quest to bring a Stanley Cup to the deserving fans of the State of Hockey."
Fletcher was right when he said it was a huge step forward, but it certainly wasn't enough of one. Case in point: This playoff and last against the Chicago Blackhawks. The Wild have been run out of the building in most games against their nearest geographical rivals. The reason for this is simple: The Blackhawks are a great team, and the Wild — even with Parise and Suter — are merely a decent one. In 10 games, Chicago has outscored Minnesota 30-19, winning all but three. While this year's series has been much closer than last year's, the Wild trail 3-2, and for all their strong play on home ice seem destined to once again have their hopes smashed by this dramatically superior Chicago club.
Make no mistake, the Wild are now a perfectly credible NHL team and if that's all you want to be, then by all means go for it. But the fact that they're spending more than $15 million against the salary cap per season (about 21 percent of next year's projected $70 million ceiling) on Parise and Suter screams that they don't really know how to spend money at all. Pittsburgh, for example, is only spending about $2.3 million more per year for Sidney Crosby and Evgeni Malkin. Chicago is paying about $2.4 million less for Jonathan Toews and Patrick Kane. Los Angeles is getting Anze Kopitar and Drew Doughty for roughly $1.2 million less. And so on.
Most teams that are legitimate Cup contenders do not get there by signing big-name free agents. Boston's contract for Zdeno Chara (the best defenseman of his generation) and Chicago's for Marian Hossa (one of the most underrated great talents of the last 15 years, who should one day head to the Hall of Fame, but who serves in a largely complementary role with the Blackhawks) are the exceptions to this rule. For the most part you win by drafting and developing top-level players, and occasionally trading for them. The corollary: Teams that spend this kind of major cash on free agents tend not to have it go very well for them.
This is because, as with most other sports, the NHL free agent market is extremely inefficient. Fletcher was pretty much right in saying they got Parise and Suter in the prime of their careers, which is generally shown to run from 23 to 28 years old or so — that's contrary to popular wisdom, which holds that players reach peak performance much later, from 27 to their early 30s — but he was getting in under the wire. Parise turned 28 about three weeks after signing his deal, and Suter did so the following January. This, however, did not prevent the huge annual payouts, nor the fact that they're both signed until they're in their mid-40s.
That's just the price teams have to pay in the NHL to land top free-agent talent. In reality, it's unlikely that Suter or Parise (especially the latter) were worth more than $7.5 million a year when they signed the deals in the first place. So when those contracts are six or seven years old, it's not outside the realm of possibility that they're going to look as bad as Dany Heatley's, and they're still going to only be about half over. There's a reason the newest collective bargaining agreement, ratified just months after Suter and Parise were signed, bars UFAs from signing for longer than seven years.
On the other side of the NHL's playoff bracket, the New York Rangers are suffering from a similar issue. The contract they gave to Brad Richards, who himself was the premier free agent of summer 2011, was nerve-racking at the time — nine years, $60 million, at 31 years old — and looked bad almost immediately. As a general rule, you don't want to commit about $6.7 million of your cap to a 60-point guy who's already in his 30s, especially if he has a concussion history. Even the Penguins, who extended two of the best players in the world for something below what they'd fetch on the open market, don't have the money to fill out their skeletal bottom two lines. Every superstar signed is a handful of pieces you can no longer afford.
The Wild have better complementary players in the lineup now than they did even when Parise and Suter signed, hence the closer nature of this series when compared to last year's. Charlie Coyle, Erik Haula, Mikael Granlund, Nino Niederreiter, and Jonas Brodin are all very promising young players. It's unlikely they develop into world-beaters, like a Toews or Kane or Keith, but they're going to be good players in this league for a long time. However, they're not there yet, and the question becomes one of whether they will be while Parise and Suter are still effective or, if you prefer, "worth the money."
Which, again, they probably never were. If the Wild want to be real competitors for the Cup (and look, even with an ideal goaltending situation in these playoffs, they were never very close), then they need to draft legitimate superstars. That's not easy when you're selecting in the high teens or early 20s every year, because it's not easy even if you're doing it in the lottery.
Parise and Suter are valuable players for the Wild and would be for any team, no doubt, but all they've done is elevate the Wild from yearly playoff-misser to yearly playoff fodder. They're better, but not good enough to compete with the Chicagos and L.A.s of the West. Full marks for trying, of course. Minnesota likely enjoys this kind of hockey a lot more than missing the postseason every year (and not just because of those extra playoff revenues), and that's fair, but they're also more or less stuck in this role for a long time to come.
Unless they sign another big-name free agent in his prime this summer, right? Thomas Vanek, who went to the University of Minnesota and keeps an offseason home in the state, is going to get them to the promised land for sure.
---
Ryan Lambert is a columnist for Puck Daddy, among other places. His email is here and his Twitter is here.