As pretty much everybody saw coming, things aren't going so well with the Mixed Martial Arts Athletes Association—the latest attempt at forming a sort of fighters union—and former Bellator founder and CEO Bjorn Rebney's presence in the group is already threatening to ruin it.

A bit of backstory. Two years ago, a few fighters filed a class-action antitrust lawsuit against the UFC's parent company, accusing it of "illegally maintaining monopoly and monopsony power by systematically eliminating competition from rival promoters, artificially suppressing fighters' earnings from bouts and merchandising and marketing activities through restrictive contracting and other exclusionary practices." The lawsuit has made its way through the courts for the past two years, with the UFC failing to get it dismissed, and discovery is currently underway.
According to Bloody Elbow, yesterday the lawyers involved in the antitrust suit sent a letter addressed to Rebney, an MMAAA lawyer, and Creative Artists Agency agent Mike Fonseca. (CAA represents four of the five fighters who participated in the launch of the MMAAA.)
The letter expressed concerns that "certain of your recent actions and statements may impede or undermine that progress and thereby ultimately harm the MMA fighters whose interests you are now purporting to champion." The anti-trust lawyers are worried that the MMAAA will divide fighters into separate camps, and that the UFC will then choose to negotiate with whichever one demands the least.
The letter also revealed for the first time that Rebney, lawyers, and the still-unnamed financial backers of the MMAAA met with the anti-trust lawyers a year ago, and that Rebney et al. wanted to be included in the suit. Per the letter, the possibility of an agreement regarding their involvement fell apart when Rebney demanded a portion of any winnings or settlement:
You proposed that we, as Co-Lead Counsel, promise to devote a certain percentage of any class-wide recovery in the Class Action to the MMAAA, which monies you told us would be used for compensating unnamed "investors" for unspecified expenses incurred in establishing the organization, among other things. You further demanded that your representatives should be allowed full participation in any settlement negotiations that might occur in the Class Action. As you know, we rejected your demands.
G/O Media may get a commission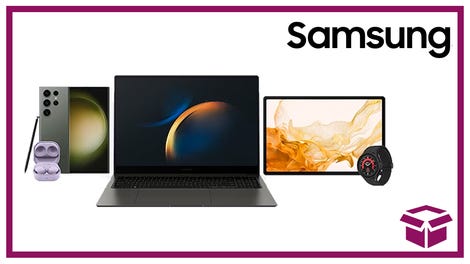 24 hour deals
Discover Samsung - Daily Deal
During a conference call with the media last week, Rebney adamantly denied that CAA was financing the MMAAA, but refused to say who was, responding that they had no financial motivation and that "the people that stepped up did so about making change where they saw change was desperately needed."
Perhaps related, one of the five UFC fighters who participated in the MMAAA announcement and is supposedly on its board of directors is disassociating himself from the organization as fast as he can. As MMA Fighting reports, today Donald "Cowboy" Cerrone told a media scrum, "As far as the Association goes man, Georges [St-Pierre] and Tim [Kennedy] called me and asked me to be part of it. I didn't know I was sitting on a board. That kind of took me by surprise, sitting there like, oh wow."
Cerrone also cryptically referenced people involved with the MMAAA that he doesn't want to be associated with:
There were a couple of people that were there that I don't plan on working with and being a part of, not mentioning any names. I was there mostly just, not saying I'm leading a board or I'm sitting on a board, but more voicing my opinion of what this sport needs.
It's worth noting that Cerrone was the only fighter involved that isn't represented by CAA.
In response to all of this, MMAAA lawyers sent out the following release, which mostly reiterates things Rebney said on last week's call:
Rebney repeatedly cited legal fees as the reason why the MMAAA wouldn't be involved in launching any litigation against UFC, but it's unclear how Rebney—himself a lawyer—thinks litigation is funded. The UFC anti-trust class action lawsuit is currently by far the likeliest bet among all the efforts to win UFC fighters increased pay and benefits, and it has already been ongoing for two years and will probably take several more. Unless somebody is putting up millions of dollars, the lawyers need to take a percentage of any winnings or settlement to cover their fees. And the MMAAA itself, which has websites, an office, employees, and is planning on flying representatives around the country, also requires substantial funding, yet hasn't disclosed who its backers are.
Bjorn Rebney, whose actions as Bellator CEO gave the company a reputation for managing to be even less fighter-friendly than the UFC, was always a strange figure to be involved in a fighters' rights group. And the more that's revealed, the more clear it becomes clear that Rebney is hardly just the powerless consultant who wants to do right that he claims to be.