Something odd was happening at Skate America and Dave Lease was all over it.

It was late last year and Ashley Wagner, the celebrated American figure skater, had unexpectedly paused in the middle of her free program. Lease, the 31-year-old host of Youtube's The Skating Lesson, watched in excited disbelief as Wagner shook her head and skated over to the judges.
"Is she having a Tonya moment?!" Lease cried out in horror and, possibly, the tiniest bit of glee. "No way. This is not real."
Within minutes Wagner had withdrawn from the competition and Lease was working his iPhone, trying to find out what had happened. Soon he had a former national champion on speakerphone, giving him a theory about how the color and placement of Wagner's Ace bandage proved she'd been planning her withdrawal as a stunt from the get-go.
Up to this point the event had been fairly run-of-the-mill, and Lease had been casually watching and commenting while simultaneously playing with his friend's baby. But now he worked his sources with the intensity of a Pulitzer-winning reporter trying to break open a government conspiracy. Except Lease is not a professional journalist—he's a guy from north Jersey with a job in corporate communications and a low-budget Youtube channel on the side.
"Extremely knowledgeable," is how one skater describes him. "Disrespectful" and "unprofessional" is another's verdict. The combination is exactly what makes Lease a significant part of what's keeping figure skating alive for many fans in the U.S. today.
G/O Media may get a commission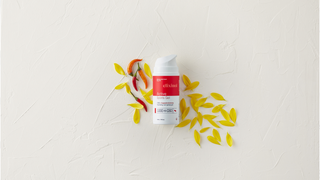 ---
Lease grew up in Montvale, New Jersey, and got turned on to figure skating in the '90s, which was a good decade for the sport. The U.S. had a seemingly endless supply of gold medal contenders, many of whom got themselves involved in dramatic escapades that seem scandalous even by 2018 standards. (Nancy/Tonya, obviously, but do you remember that Nicole Bobek was once busted as part of a New Jersey meth ring?). Even into the early '00s, the sport had a respectable showing in this country, in both talent and theatrics. "Sasha [Cohen], Johnny [Weir], Michelle [Kwan]—they were on TV and they were fabulous to watch," Lease said. "Good, bad or ugly, they were going to entertain you."

As he got older, Lease continued to follow skating avidly, but the nation's interest in it started to decline. A new judging system had been introduced in 2004 that favored clinical perfectionists over compelling but erratic entertainers. America didn't produce as many champions or as much drama. It all became all that much more difficult for casual fans to understand, let alone appreciate. As the sport's star waned, so did the coverage. "I realized around 2007 that there was no coverage of skating, and that the coverage that existed was really lame," Lease told me. So he did what every other internet-savvy writer was doing at the time: he started a blog.
Almost immediately, Lease developed a following by writing about the sport the way fans actually talk about it. "It was on the heels of Perez Hilton and the early days of Twitter, and everyone was super irreverent," he said. "I would get 30,000 hits a day just writing about skating and about how stupid the quotes skaters would give were."
Lease started connecting with skaters via Facebook, and that's how he became friends with Jenny Kirk. Kirk, a top American skater in the early 2000s, had since her retirement written about the prevalence of eating disorders in the skating world, and the two hit it off as friends. Both brought something unique to the table. Lease had a platform and a point of view. Kirk had the technical expertise and emotional experiences of a former top-tier skater. The Skating Lesson was born.

The show has been through several iterations in the last five years. Kirk, who declined to be interviewed for this story, has quit twice—first in late 2013, and then permanently in 2016. Both times Lease replaced her with opera singer Jonathan Beyer, who remains his co-host. There have also been format changes to the show, and experiments with different types of segments and features. At its heart, however, TSL has always been about one thing: It's a resource for hardcore skating fans who crave detailed technical analysis and in-depth interviews with skaters, coaches, choreographers, and who crave commentary on the sport that's gossipy, funny, and sometimes cutting. Basically, everything that often feels overlooked by major media outlets.
"Skating is beautiful and it's breathtaking and it's funny and it's outrageous and it's dramatic and—it's figure skating!—there's nothing else like it!" said journalist Christine Brennan, who has been covering the sport for decades. "Skating lends itself to exactly what Dave does. Frankly I'm a little bit surprised that there hasn't been a show like his for longer."
It almost felt like NBC was taking cues from TSL's success when at Sochi it first paired Johnny Weir and Tara Lipinski to cover skating with a gossipy, informal approach. "It was right around the time that our show had started building steam, and I remember my friends being like, um, NBC should pay you," Lease said, laughing. "They felt like it was oddly similar—a gay with a blonde girl."
Tara and Johnny started as the B-team in Sochi, and Lease thought they were pretty good at the whole daytime cable thing. They were snarky, they didn't take themselves too seriously, and they offered a niche experience to viewers who cared enough to watch during the off hours. But now that they're starring in NBC's primetime Olympics show, Lease thinks they should be taking themselves more seriously. He says he finds them "awkward" to watch. He argues that they don't have the intellect or gravitas of, say, a Dick Button, and so they fail to provide the appropriate level of weight to the viewing experience.
"It's not that skating's not outrageous, because it is, but they almost make a joke out of it," Lease told me. "There seems to be a layer where they're more impressed with themselves covering the event than they are about the actual event and the skaters."
---
Of course, Lease's own brand of commentary wouldn't work if he didn't have an encyclopedic knowledge of the sport. In 2016, Michelle Kwan agreed to do an interview for the show, and was lightly alarmed to find that Lease "knew more about my skating than I did," as she told me. "He would reference things like, 'Oh yeah, were you trying to do a triple sal-triple loop in the six-minute warm-up?' And I was like... I don't remember that. And then he would correct me."

"He's extremely knowledgeable," echoed Timothy Goebel, a 2002 Olympic bronze medalist in men's skating. "I would bet that he would be able to go through the last, like, dozen Worlds and Olympics and he would know all the medalists, and I would have no idea."
Lease also has a serious lack of filter, which I experienced firsthand while reporting this story. Before we even met in person he shared with me several extremely juicy pieces of figure skating gossip, one of which involved Vladimir Putin. He'd casually send me screengrabs of text conversations he was having with other people, including skaters. When I went to watch Skate America with him in New Jersey, he commented freely on several athletes' publicly unknown personal dramas, without any apparent eye for the fact that there was a reporter in the room or that we had never gone off the record. (Also, that skater who had the theory about Ashley Wagner's Ace bandage did not seem to know she was on speakerphone.) Throughout the course of my reporting he checked in several times to ask whom I had interviewed and whether people were giving me good anecdotes about him.
This same lack of decorum, however, can sometimes make Lease a controversial figure in a sport that prides itself on pristine packaging.
"He's not a coach or a judge or a commentator. He has no skin in the game, so he just speaks his mind," said Goebel. "It's refreshing to have that really frank, really honest, unfiltered viewpoint. It's something that's so rare, especially in figure skating, where everyone tries to brush everything that's not pretty and perfect under a rug. Where perhaps a more blunt delivery would be a good thing."
Blunt is one word for Lease's style. Commenters on the skating message boards have also used "catty," "snide," and "toxic." (TSL, you'll be shocked to hear, has been the subject of many unhappy message board threads.) U.S. skater Polina Edmunds told me she thought he was "disrespectful" and "unprofessional."
"Sometimes the tone of the way they talk about skaters is kind of… offputting," Edmunds told me. "Instead of talking about my abilities and what I have put out there as an athlete, they'd rather talk about how long my arms are or how they don't like my dress or how they don't like my hair or my music."
In a recent episode, Lease described skater Bradie Tennell as having the look of "a fundamentalist Mormon, with the hair." This was after he went off on her "hideous" free skate and "god-awful" musical selection. No skater is safe from Lease's critical eye and occasionally harsh tongue, not even the ones who are his friends.
"In skating, everyone is so conservative and pearl-clutching, and more conservative even than it used to be in the 90s," Lease said. "Gracie [Gold] was mad at me at nationals in 2017 because [after the short program] I said, like, 'so you're fifth right now, what do you think you have to do to make the world team?' And her friend texted me later being like, 'Did you imply Gracie wasn't going to make Worlds?' As in, how dare you ask that question? They're so used to softballs. Before it was like, 'Nicole [Bobek], you were arrested for home invasion, do you think it's going to affect your performance at Worlds?'"
"He gets some flak for being critical or snarky," Beyer, his co-host, told me. "But we're not trying to pull out the rug and expose anyone. It's just about honest reaction. When you watch something like NBC commentary, they're going to tell you about someone's family or their favorite food. And it's vapid to me. But TSL's commentary and approach, it models critical thinking... And Dave makes it fun."
The skaters do not always see it this way. Edmunds, a 2014 Olympian, told me that while she enjoyed her experience as a guest on the show, she thought it had become less technically oriented and increasingly gossipy in recent years. She pointed to Kirk's exit as one of the reasons for this decline, since, as a skater, "she pretty much knew what she was talking about."
Edmunds seemed bothered by TSL's treatment of her (which, as with most skaters they cover, has been mixed), and says she more or less steers clear of the show these days. But Lease remains on the radar of many of the nation's leading figure skaters. Mirai Nagasu, a 2010 Olympian who is competing this year in Pyeongchang, recently tweeted her dissatisfaction with a comment Lease and Beyer had made about her. And two-time national champion Gracie Gold, who has taken time off from skating to deal with depression and an eating disorder, recently engaged in a sharp-elbowed Twitter exchange with the TSL account. Coaches, skaters, and friends of skaters have berated Lease via text, Twitter, and telephone. "I had a skater at a bar flip out at me because I said I didn't like her music edit," Lease told me. He said she was screaming and crying, and "they had to pull her out of the bar."
Lease stands by his choices, but that's not to say he isn't emotionally affected by their consequences. After the incident in the bar, "I realized, this is a crazy world," he said. "I felt really sad for months. Like, wow, I really upset someone." (He was also quick to point out that at a competition soon thereafter, the skater changed her music edit—and medaled.)
When he recounted the incident to me over sushi in Rutherford, New Jersey, his hands were shaking. Last summer he took a few months off to reevaluate TSL and where it was headed. He was burnt out and demoralized, and he felt frustrated with the sport in general.
"I have struggled with, why am I going to devote so much of time, of my life, to something that does not help itself?" he said, referring to the U.S. Figure Skating association's lackluster (in his view) strategies for making the sport more successful. "Yes I love it, and it's absurd, and it's artistic and interesting, but they need to find a way to put skating into a bigger context. They don't actively seek coverage. They don't actively try to find ways to make the sport bigger. They're constantly afraid of new things."
Despite his ambivalence, midway through this past season Lease began feeling more positive about TSL again. He felt that he and Beyer had hit their stride as a duo, and he had started working on some bigger, more ambitious projects—like a documentary-style piece about corruption within the skating judging system. And even though he says he still occasionally considers shutting down TSL, he admits that he'll have a hard time giving it up.
"I'll probably be covering the big events in some capacity until I'm in the home," he joked. "I'll probably be in the home talking about it to no one and thinking I'm still covering it."
Whatever he does, it's clear he'll approach it with the same inexhaustible enthusiasm that he brings to TSL, and the unfiltered attitude that he displayed when I met him to watch skating last November, the night of the baby and the Ashley Wagner drama and the Ace bandage conspiracy theory. In one of his last texts to me, Lease reminded me of some details he thought might be good for this piece, and then issued a final request.
"No matter how much of a bitch you make me look like, just remember to include that I was good with the baby."

---
Lucy Madison is a NYC-based journalist and writer. You can follow her on Twitter here.